---
John J. Gredler Works of Art
19th Century Italian Grand Tour Bronze and Marble of Mercury
$1,950.00
Call For Location | 203-325-8070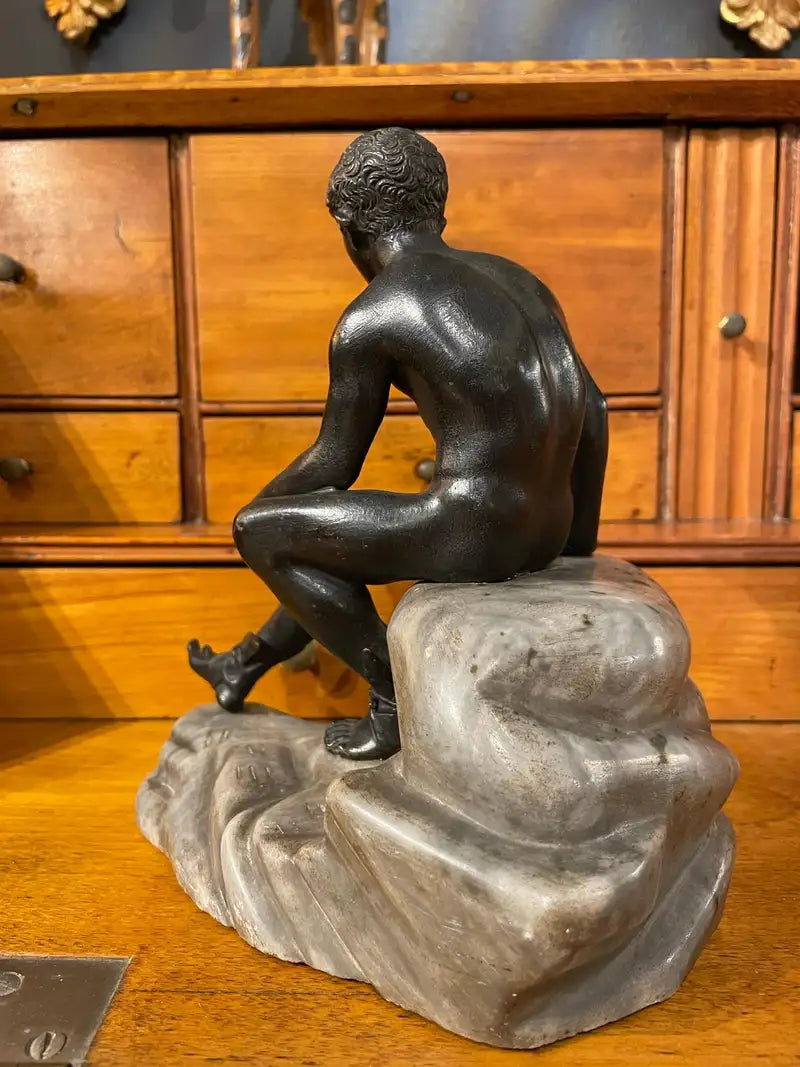 John J. Gredler Works of Art
19th Century Italian Grand Tour Bronze and Marble of Mercury
A finely cast 19th century Italian bronze depicting the Hermes, the Greek god, (the god Mercury in Roman mythology) seated on carved gray marble. After the original Roman copy discovered at the Villa of the Papyri in Herculaneum in 1758. The statue was one of the most celebrated works of art found at Herculaneum and Pompeii in the eighteenth century, and is now housed in the National Archaeological Museum in Naples.  Circa 1880.
Hermes is an Olympian deity in ancient Greek religion and mythology. Hermes is considered the herald of the gods. He is also considered the protector of human heralds, travelers, thieves, merchants, and orators. He is able to move quickly and freely between the worlds of the mortal and the divine, aided by his winged sandals. Hermes plays the role of the psychopomp or "soul guide"—a conductor of souls into the afterlife.
Measures: 7.75 inches high 7.5 wide 5 deep.
Wear consistent with age and use. There is an old patch to the bottom of the marble base, please see photo.