---
Antiquarian at Greenwich
18th Century Louis XVI Beechwood Bergere
$5,950.00
Call For Location | 203-325-8070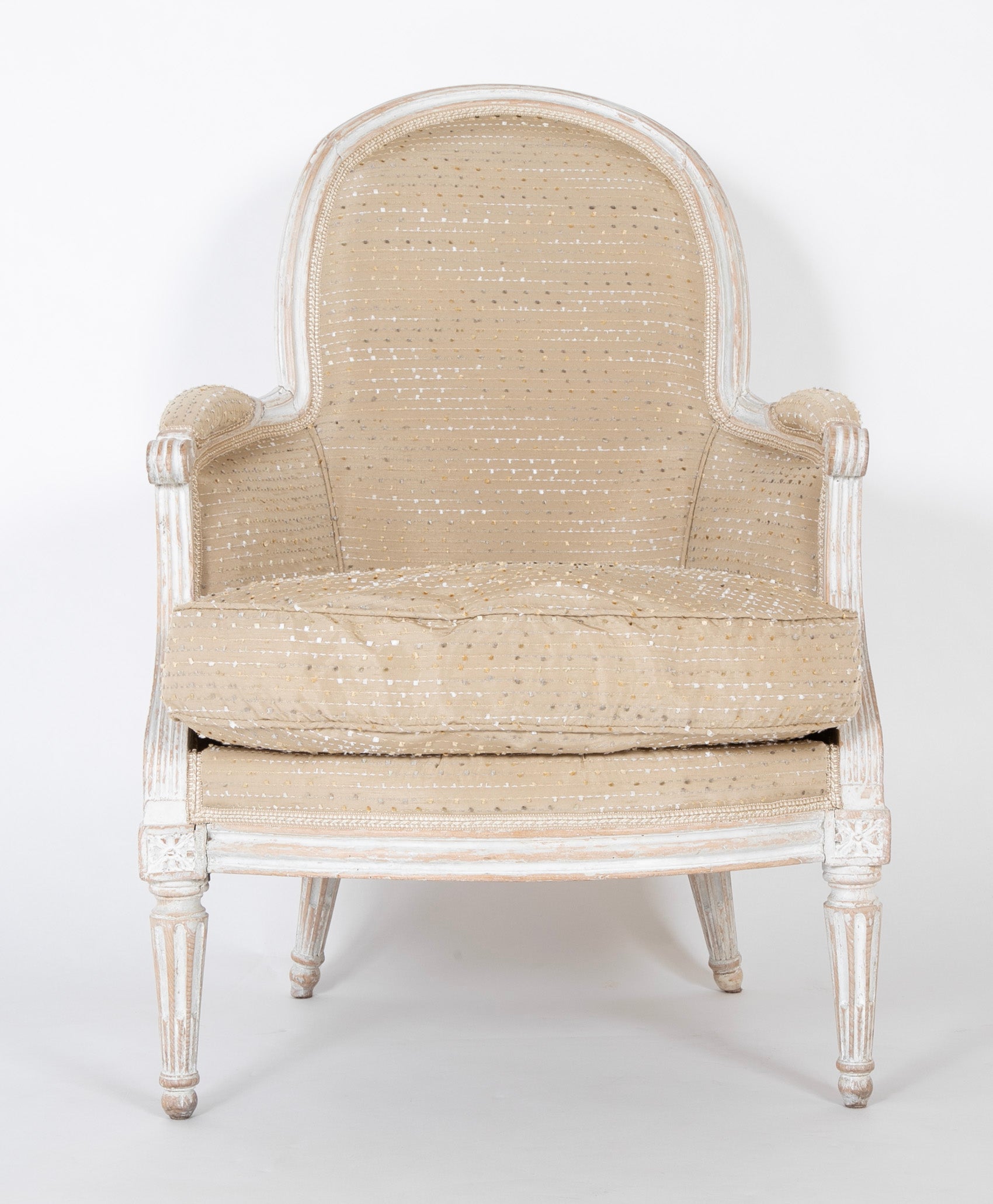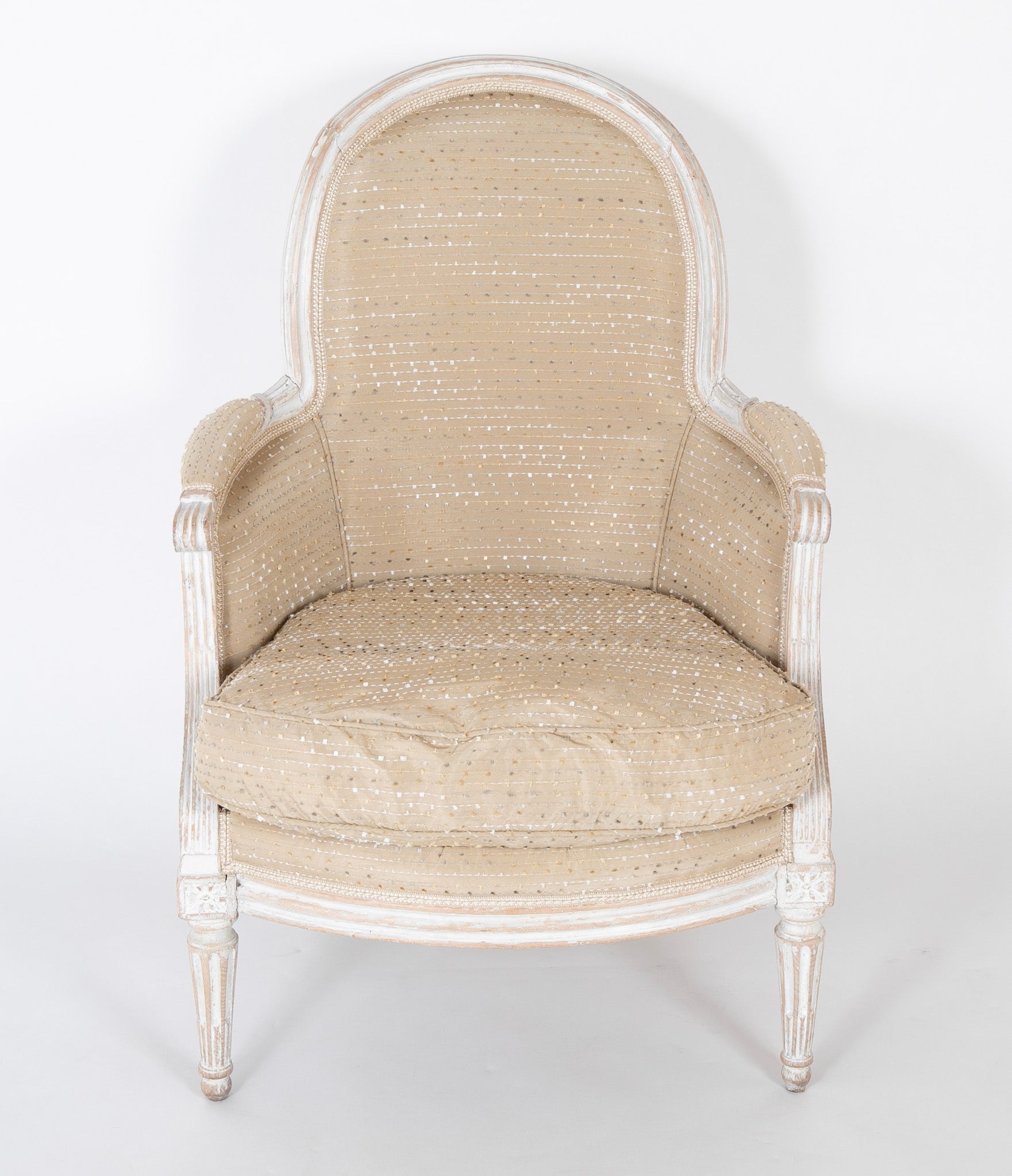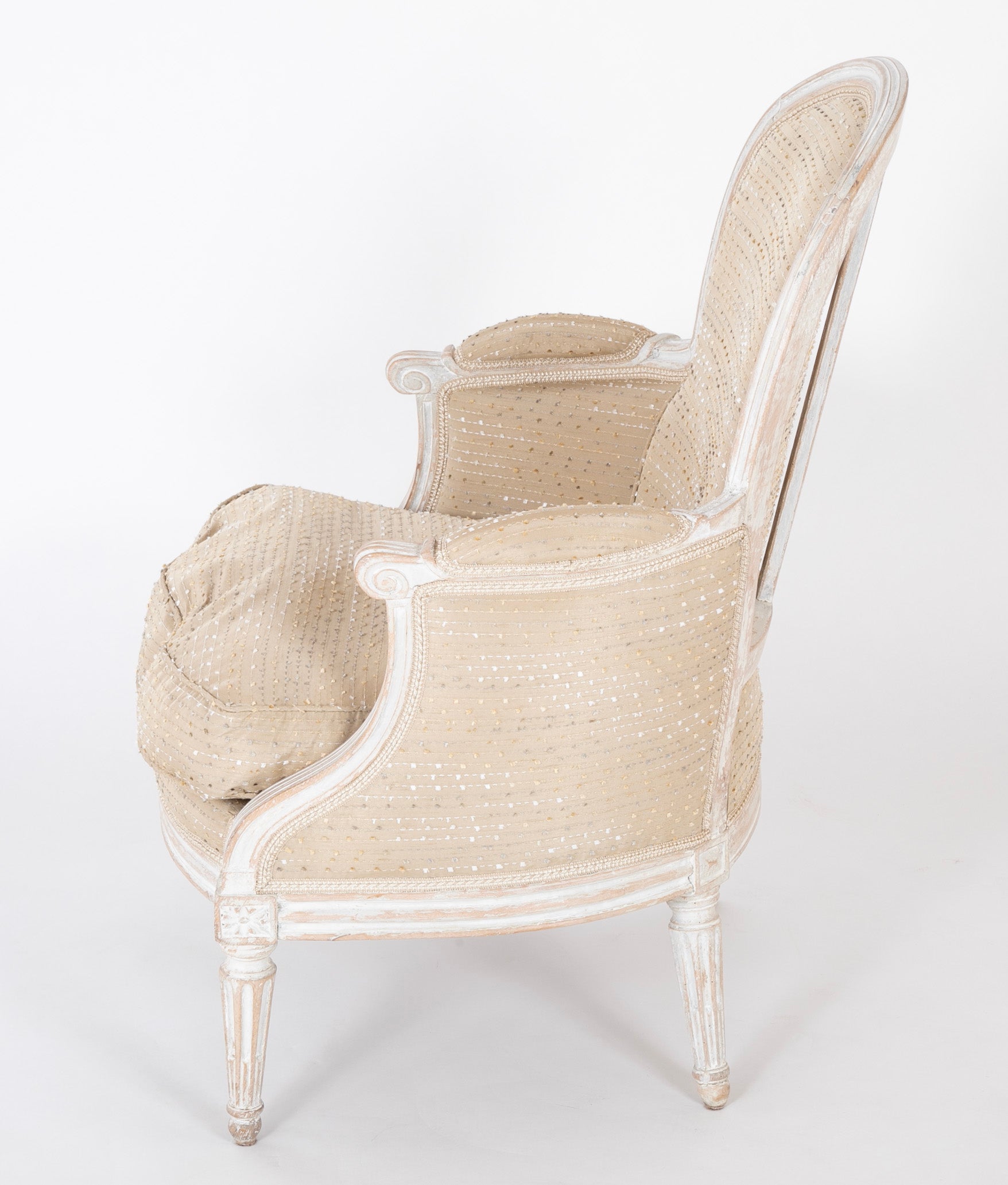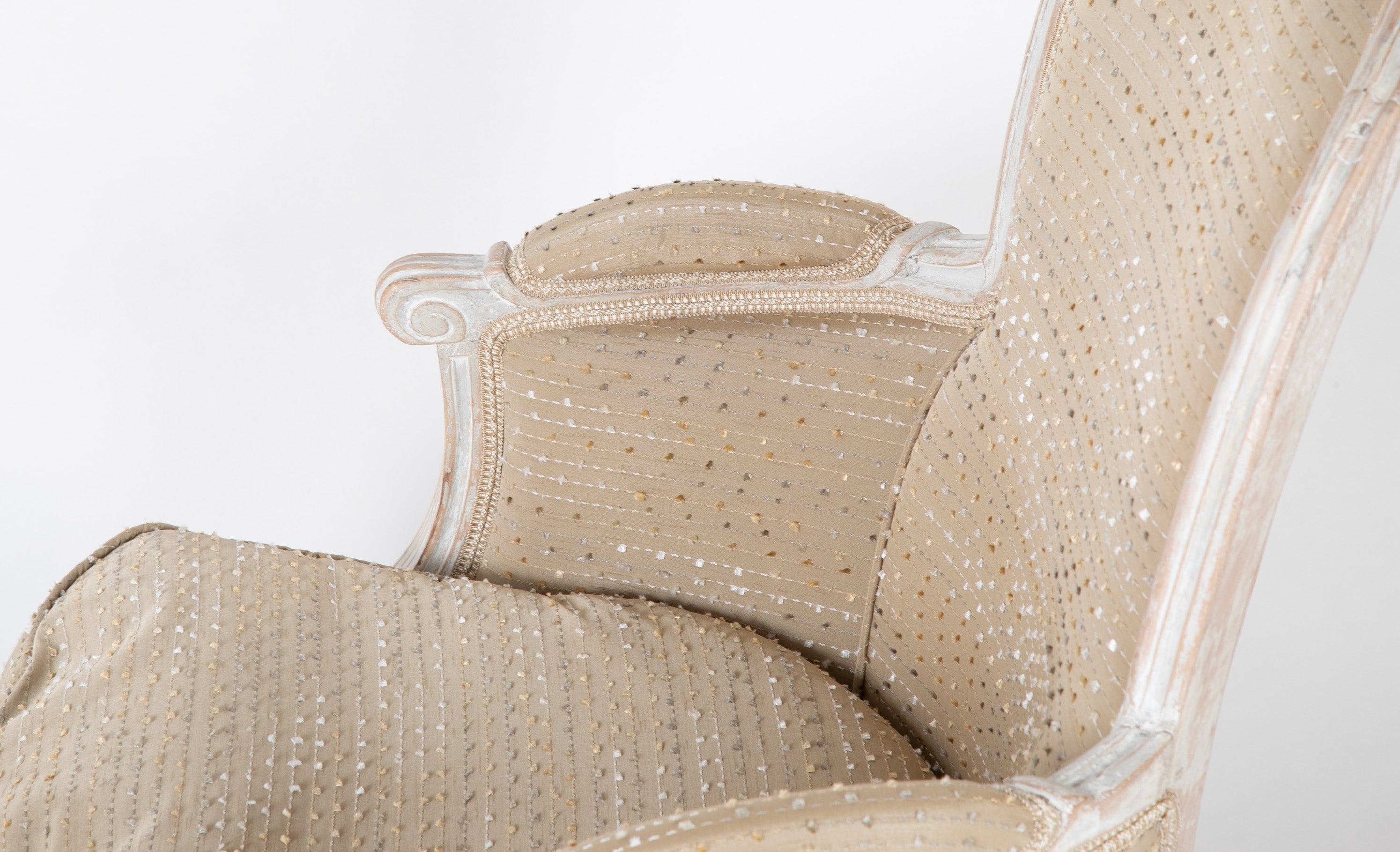 Antiquarian at Greenwich
18th Century Louis XVI Beechwood Bergere
18th century Louis XVI beechwood bergere.   Circa 1790.
The frame of this chair has a wonderful scraped and waxed finish. This is a period Louis XVI chair. The oval back seat has a loose feather wrapped foam cushion newly reupholstered upholstered in a contemporary fabric, The chair rises hand carved circular tapered and fluted legs.
36" h  x  25" w  x  27" d       Seat height : 17"