---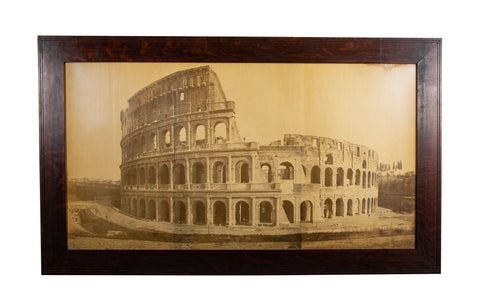 John J. Gredler Works of Art
19th Century Grand Tour Photo of The Roman Colosseum
$4,800.00
Call For Location | 203-325-8070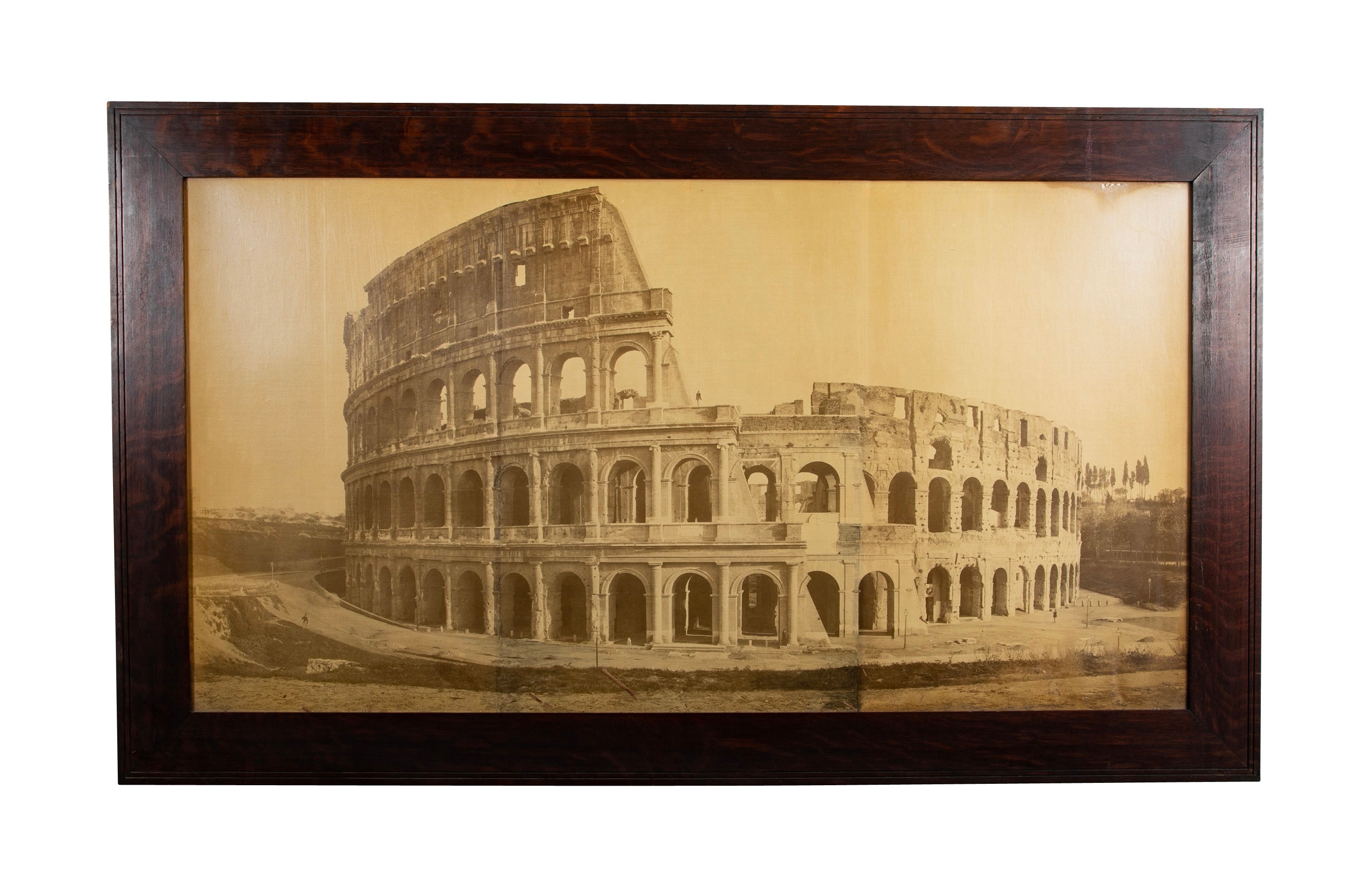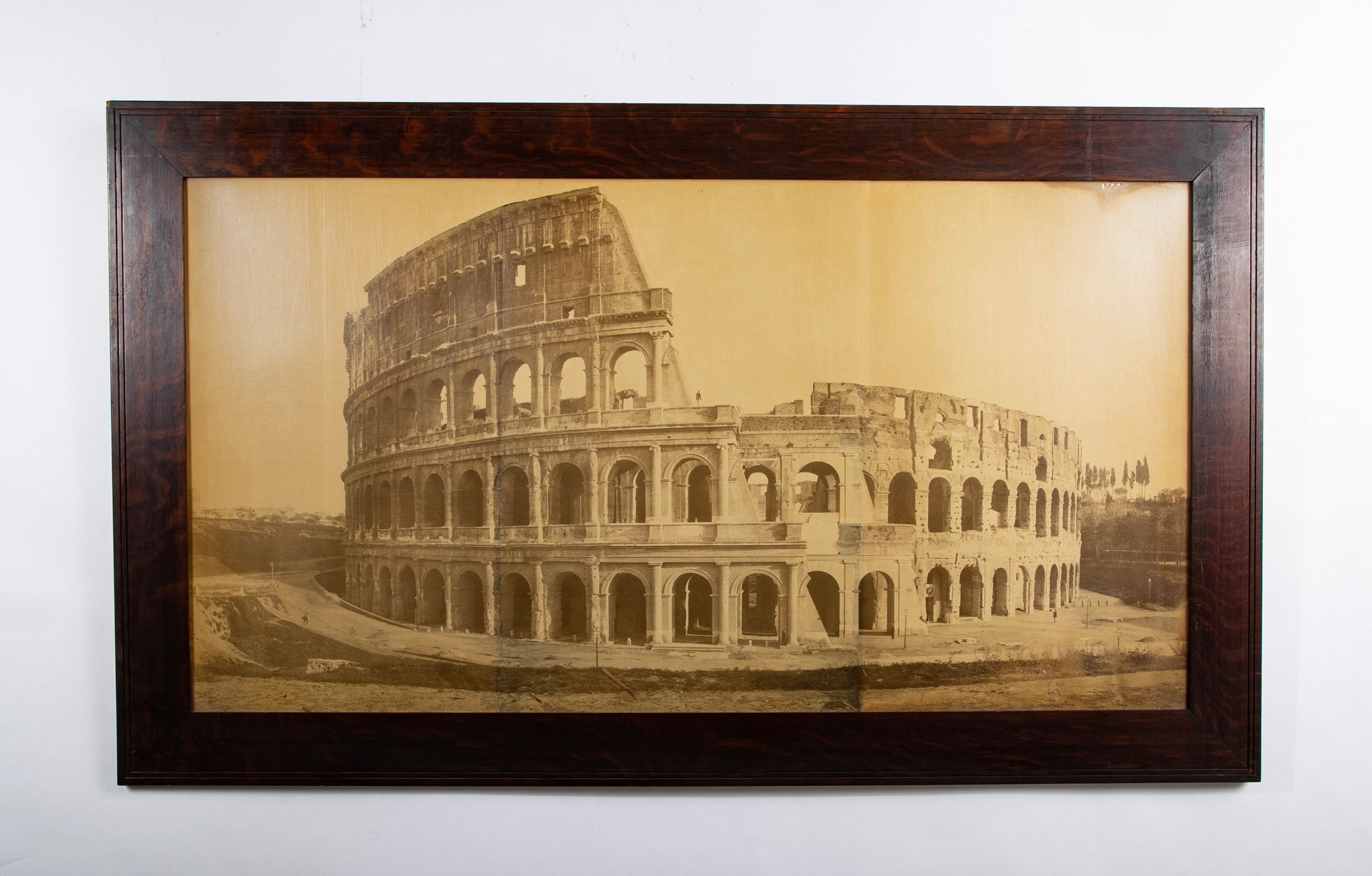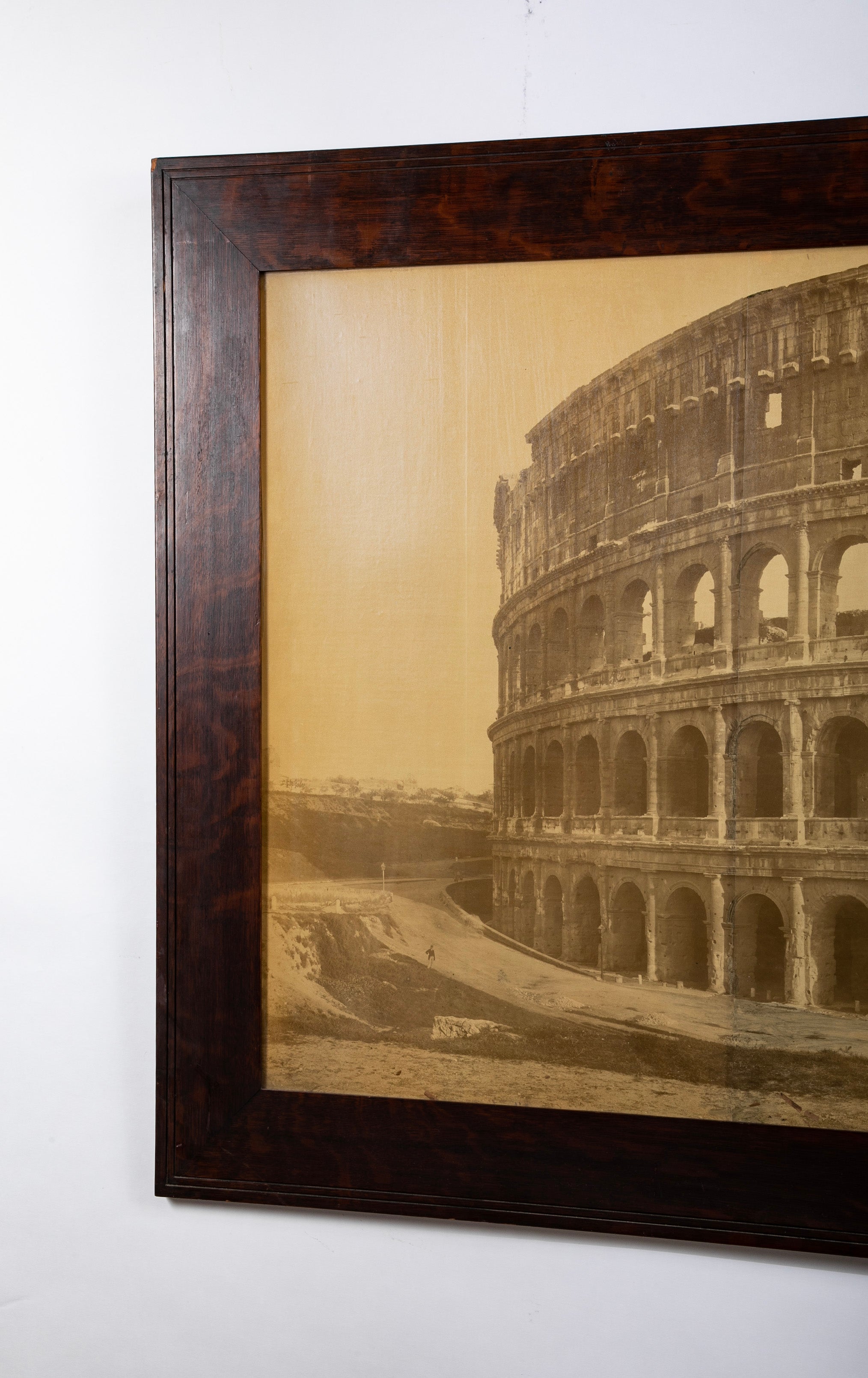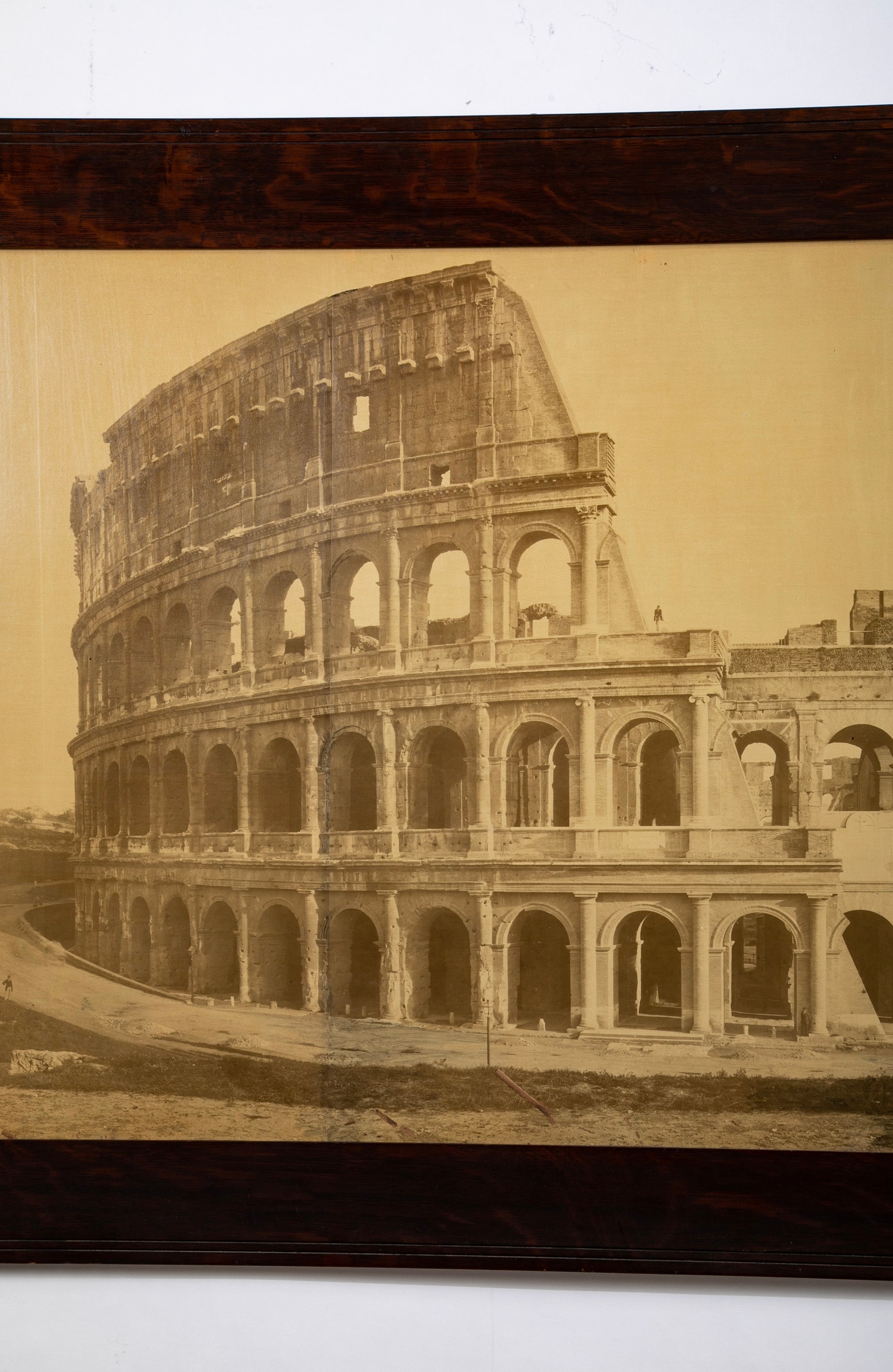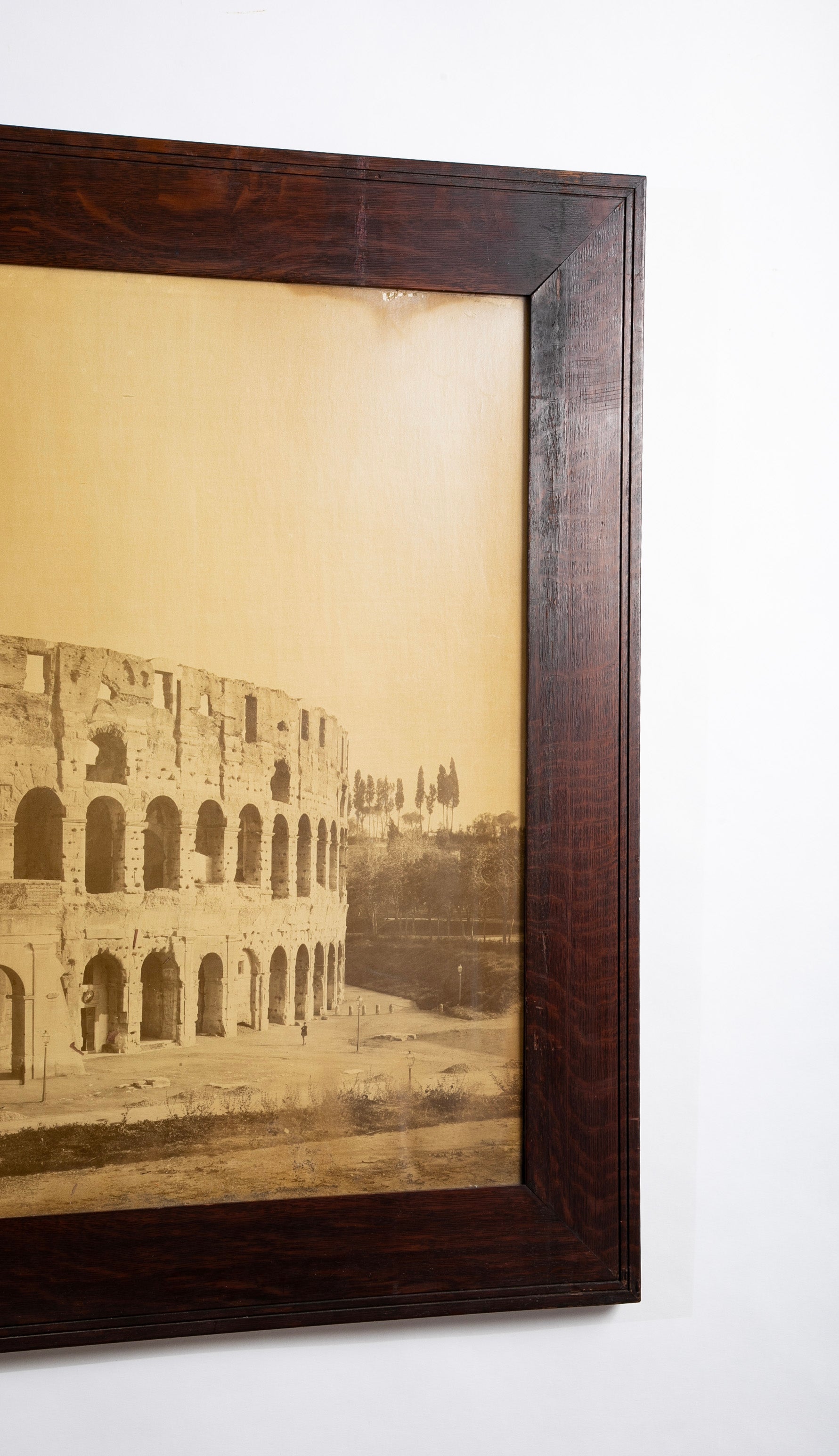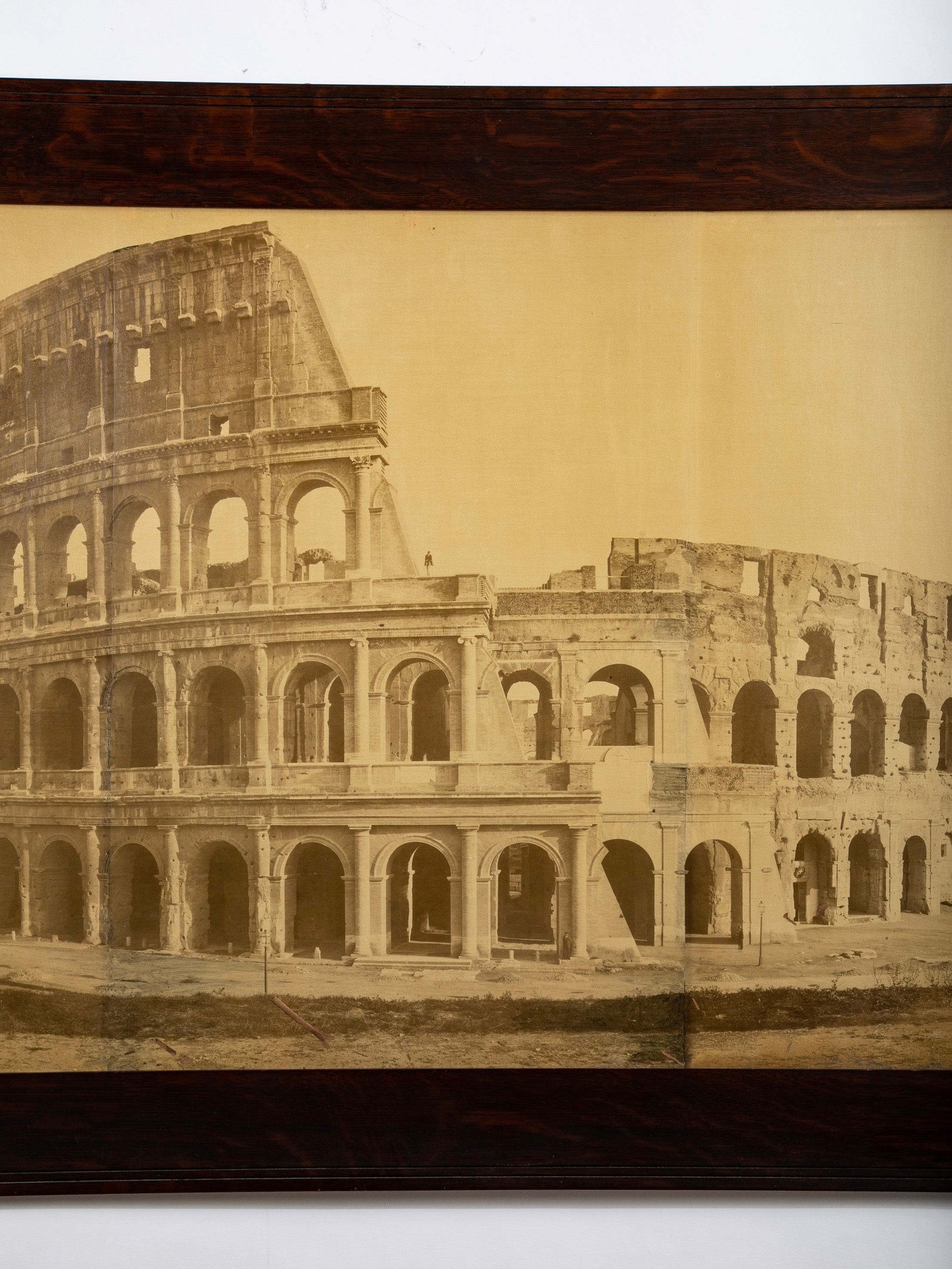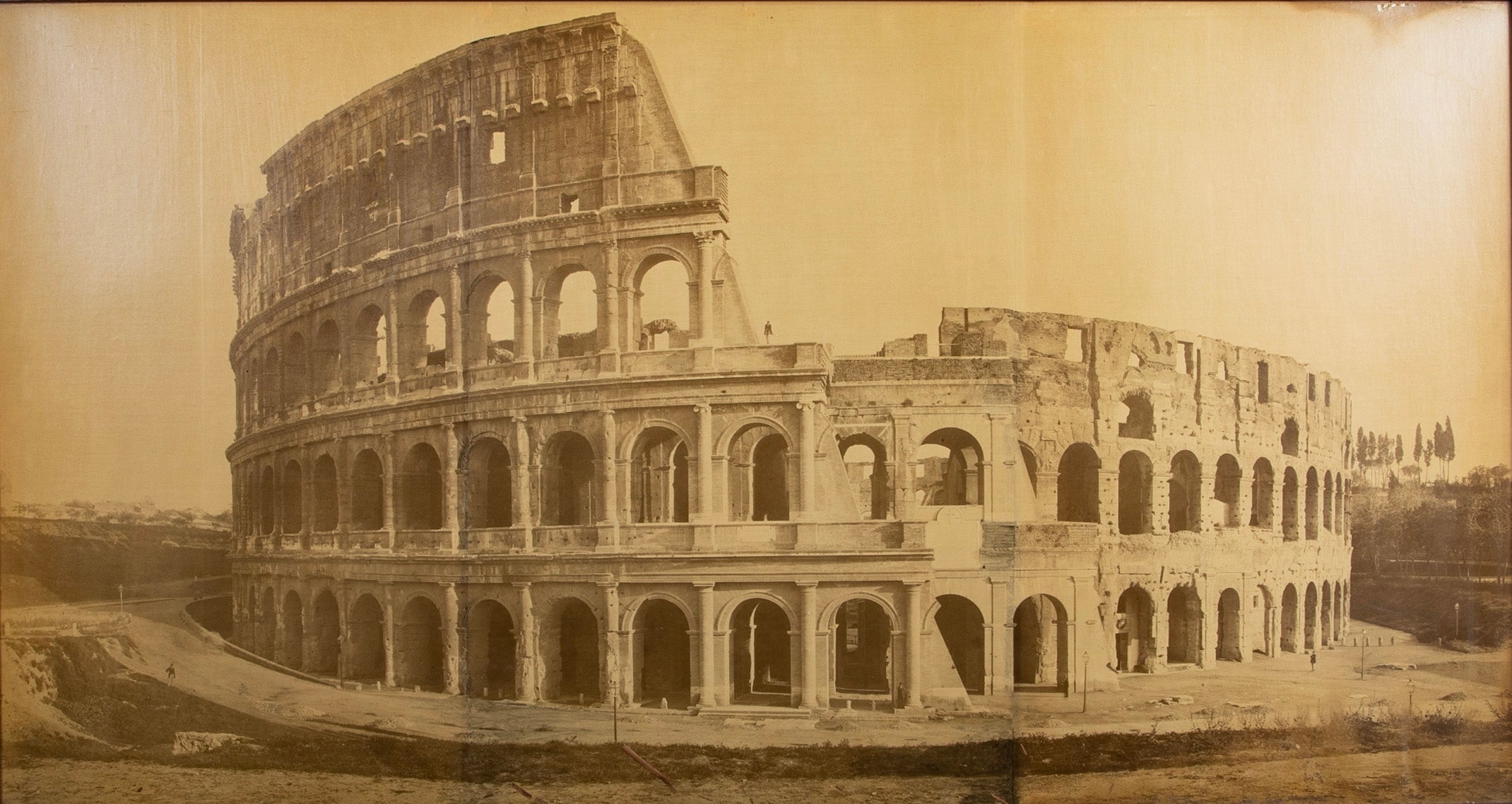 John J. Gredler Works of Art
19th Century Grand Tour Photo of The Roman Colosseum
Fantastic large scale 19th century Grand Tour image of the Roman Colosseum in the original oak frame, with the original glass! At over 5.5 feet wide this is an impressive piece. Quite rare to find one this large still intact. The image was so large it had to be created from three equal sections which meld beautifully into one oversized picture of this timeless landmark, symbol of ancient Rome. It brings the viewer right there, in all it's faded glory. I'd keep it if I had a place to hang it.
48.5" h  x  68" w  x  1" d
Wear consistent with age and use. Minor fading. Fading characteristic of it's age, which only adds the allure of the patina of age to this soulful piece. Various small loose bits of paper floating under the glass. Some inpainting to match the seams where the sections are joined.