---
John J. Gredler Works of Art
19th Century Italian Grand Tour Bronze of Romulus and Remus Founders of Rome
$1,850.00
Call For Location | 203-325-8070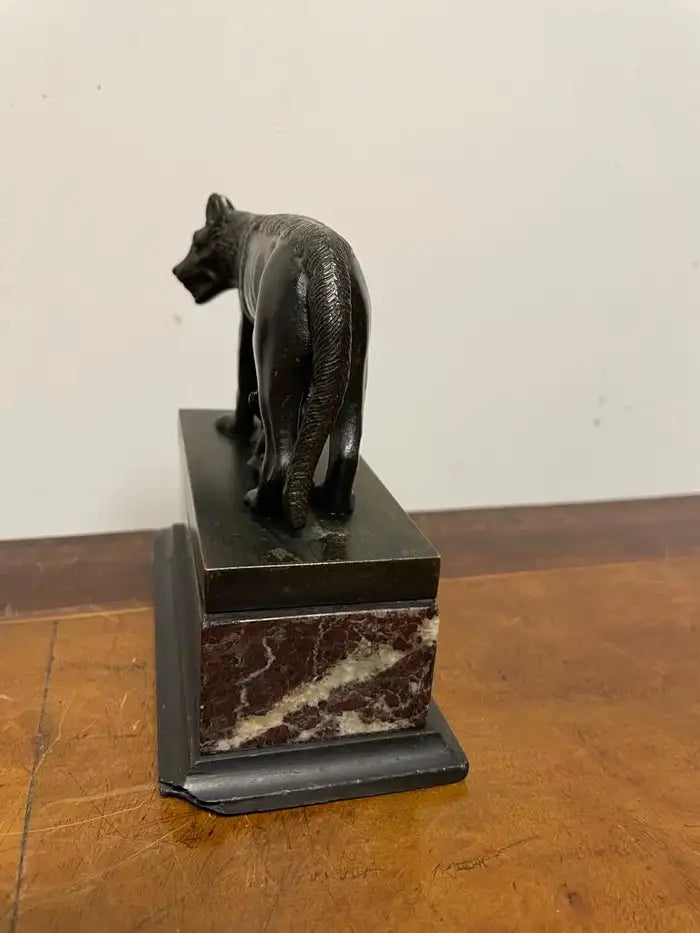 John J. Gredler Works of Art
19th Century Italian Grand Tour Bronze of Romulus and Remus Founders of Rome
19th Century Italian patinated bronze of Romulus and Remus being suckled by the she wolf. Beautiful cast of this interesting subject, mounted on a rouge marble and black slate base. After the ancient original at the Capitoline Museum in Rome.
5" h  x  5.2" w  x  2.75" d    
In Roman mythology, Romulus and Remus are twin brothers whose story tells of the events that led to the founding of the city of Rome and the Roman Kingdom by Romulus, following his fratricide of Remus. The image of a she-wolf suckling the twins in their infancy has been a symbol of the city of Rome and the ancient Romans since at least the 3rd century BC. Although the tale takes place before the founding of Rome around 750 BC, the earliest known written account of the myth is from the late 3rd century BC.
Wear consistent with age and use. Minor losses. One corner of the slate base is chipped, see photos.