---
John J. Gredler Works of Art
19th Century Whaler Made Turned Ebony Stemmed Cup
$595.00
Call For Location | 203-325-8070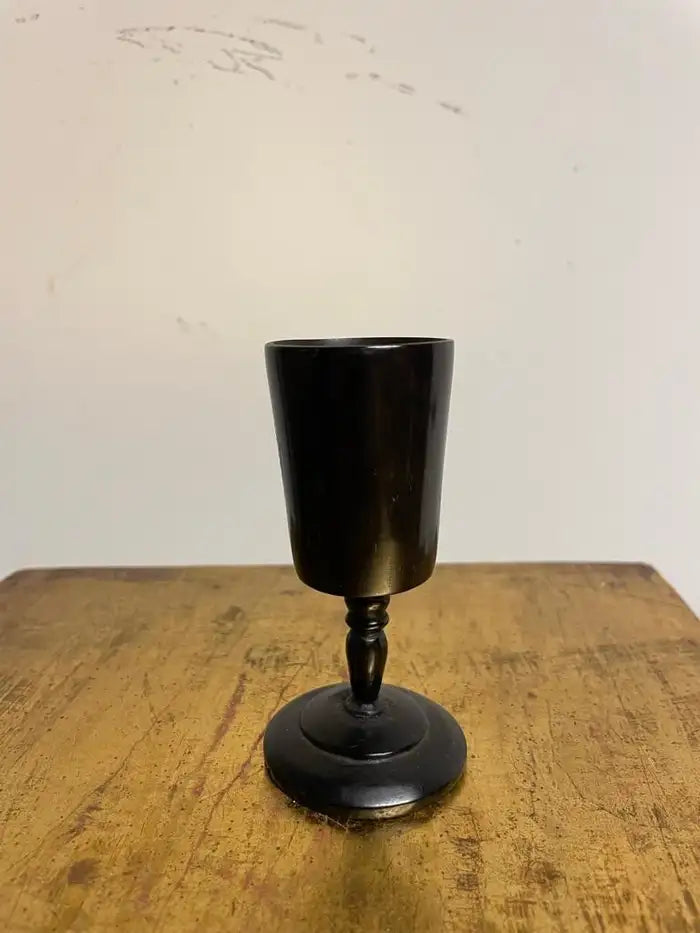 John J. Gredler Works of Art
19th Century Whaler Made Turned Ebony Stemmed Cup
19th century whaler made carved and turned ebony stemmed cup. "Manila P.I." painted on one side. Manila, Philippine Islands would have been a port of call on a long whaling voyage.  Circa 1850.
3.9" h  x  1.9" diameter
Likely made by the ships cooper, It makes a great shot glass, perhaps a fancy way to drink ones dram of rum onboard.
Wear consistent with age and use. Paint showing wear and faded from use.