---
John J. Gredler Works of Art
19th Spanish Colonial Santos Hands, Set of Three, Mounted
$775.00
Call For Location | 203-325-8070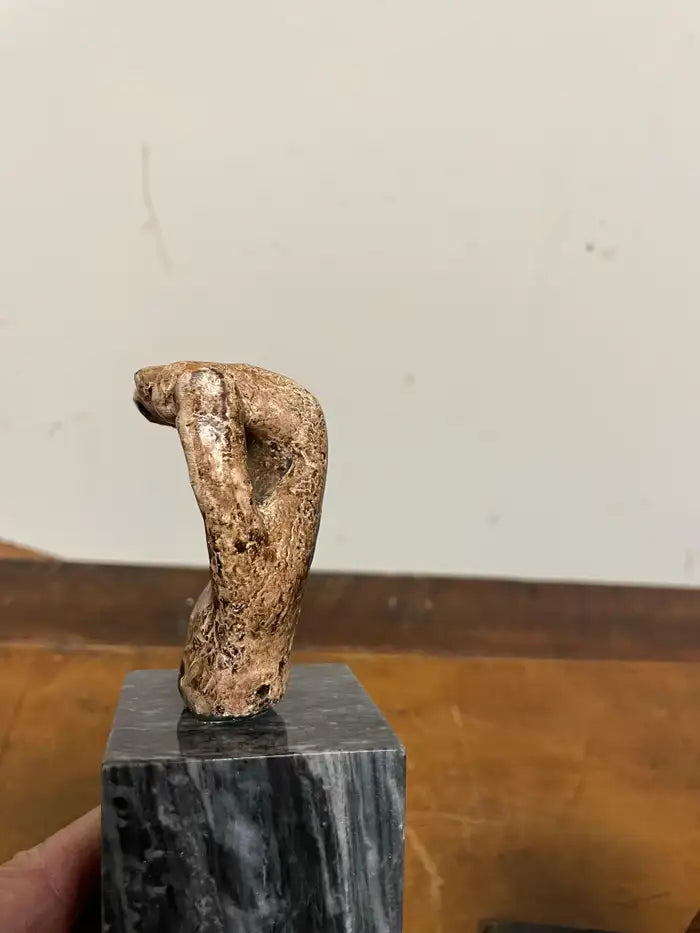 John J. Gredler Works of Art
19th Spanish Colonial Santos Hands, Set of Three, Mounted
Interesting and unusual group of three Spanish Colonial painted plaster hands, two mounted on marble bases and one on a custom wood stand. Whimsical, or just creepy, they are uniqiue. Likely hands from santos figures, which often break off. The previous collector thought enough of them to have them beautifully mounted. Give someone a hand !   Circa 1880.
Provenance: Artist Karl Mann, purchased in Lima, Peru in the 1960's.
Wear consistent with age and use. Beat up, discolored and scuffed, as to be expected with rescued missing hands. Still blessed with all their digits though !
Measures: 7.75 in (tallest) 4 in widest, 3.25 deepest.