---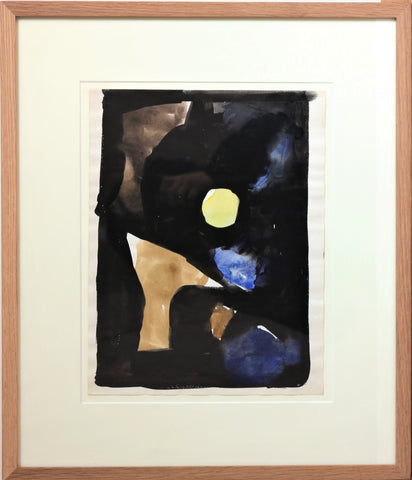 Fontainebleau Fine Art
"Abstract Cubist Work on paper" by Jacques Nestle (French, 1907 – 1991) Circa 1950
$0.00
Call For Location | 203-325-8070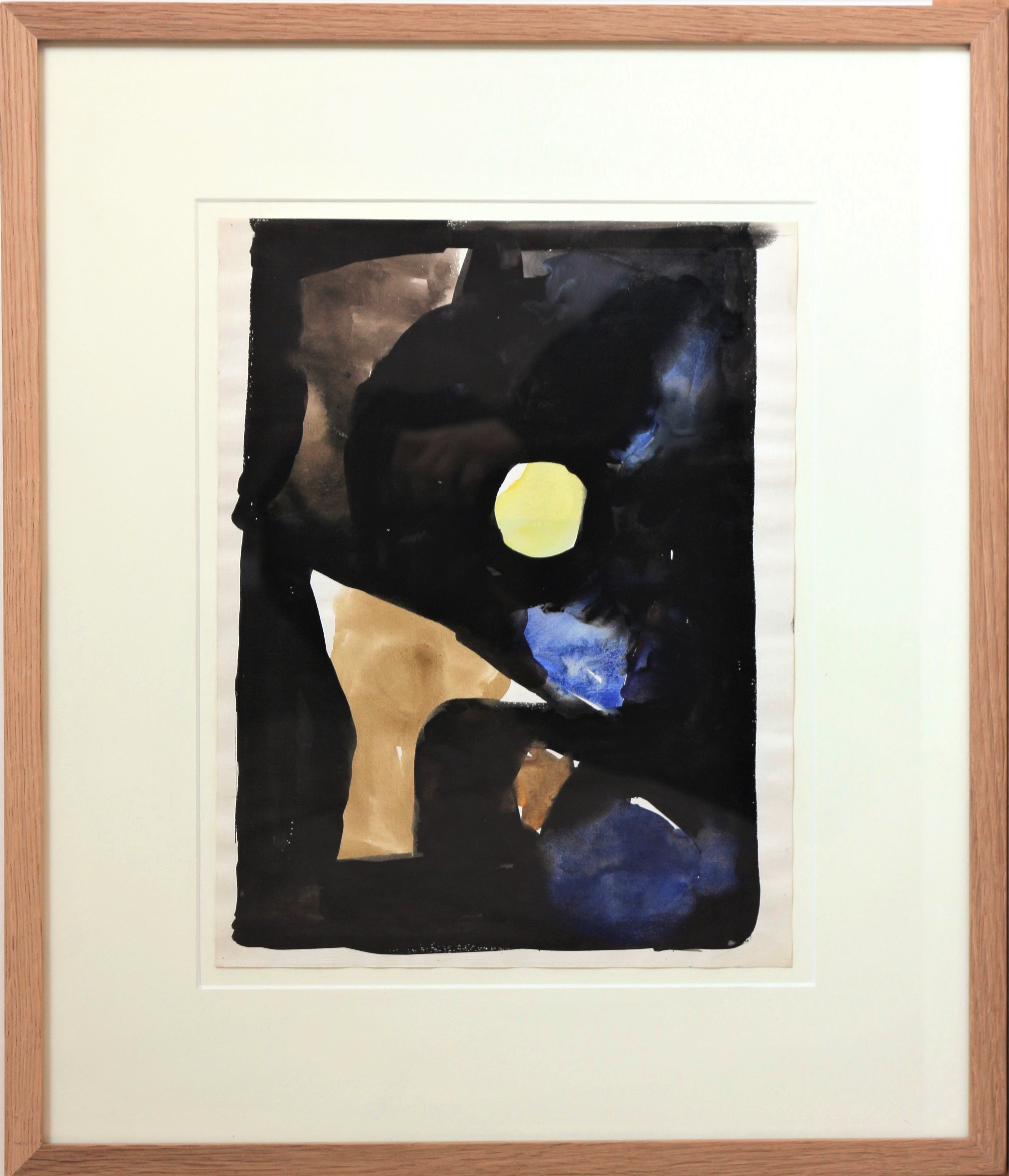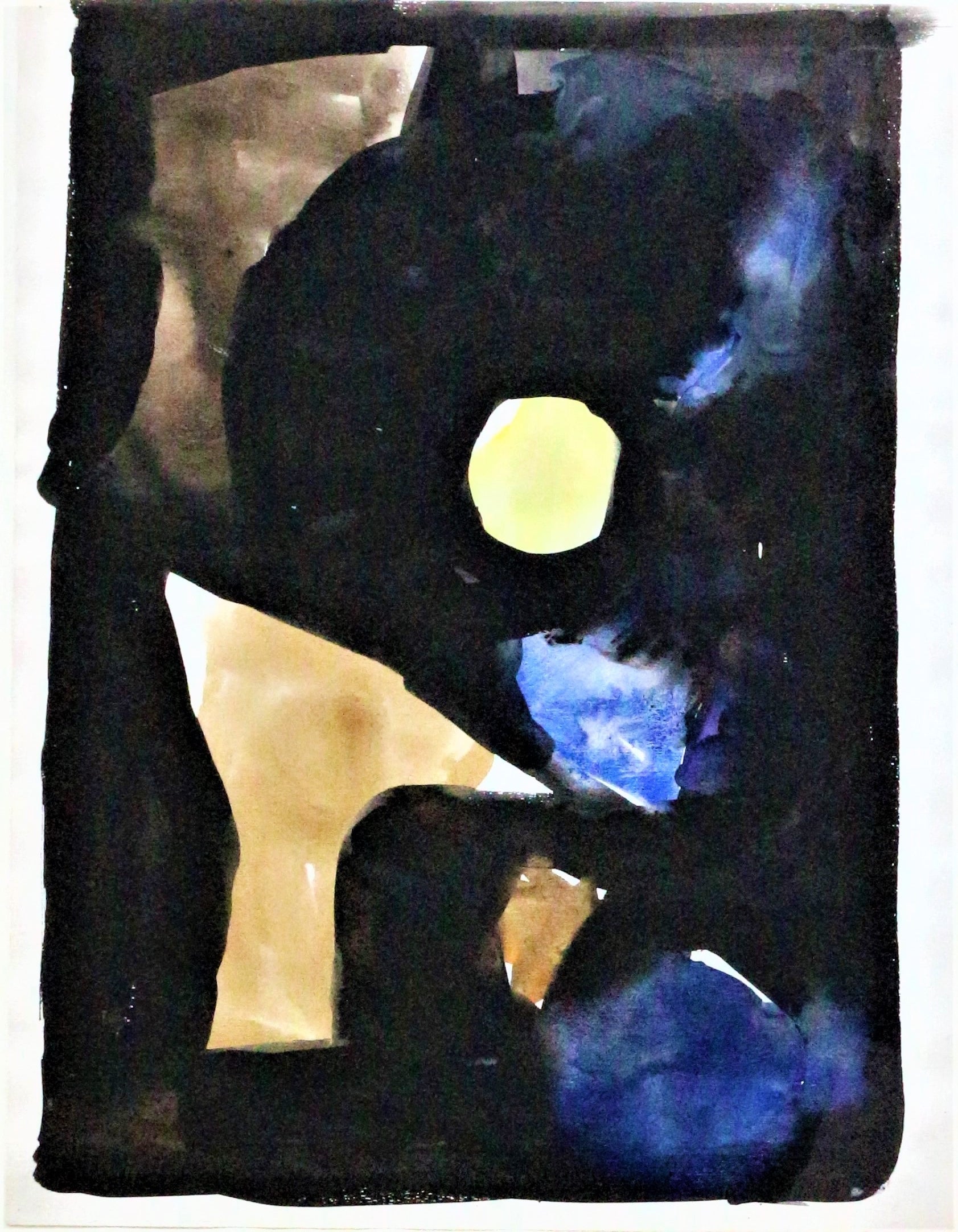 Fontainebleau Fine Art
"Abstract Cubist Work on paper" by Jacques Nestle (French, 1907 – 1991) Circa 1950
"Abstract Cubist Work on paper" – Circa 1950
Gouache on quality wove paper – Very good condition, no toning, no foxing, no molding, excellent color retention
Studio stamped J.N. on the back
12 ½  x 9 ⅜  in  actual sheet of paper
19 ½  x 16 ⅜ in   framed
Custom-made, natural oakwood frame, conservation UV glass, float mat in archival material
Jacques Nestlé is the painter of colors and forms, in the same artistic vein as Kandinsky, Mondrian or Miró. However, unlike them, he uses black, although a vibrant, fluctuating and shimmering black, in a remarkable way, combining and adding structure to his work.
"I am neither a painter nor an artist; I am simply a man who paints"
Born in Germany, Nestlé decided to go to France in 1923 at the age of 16 and discovered the artistic Paris of Saint-Germain-des-Prés and its galleries. Working for a lithographic printing shop, he met artists such as Matisse who saw his drawings, encouraged and advised him:
 "Listen to everything that is said, look at everything that is done, and do what you want."
Jacques Nestlé will later comment on these words that he will never forget: "Honestly, it already was what I had done. In any case, it is always what I've done ever since. "
In 1925, he leaves for Berlin: "It was culturally and artistically a city in turmoil".
Jacques Nestlé is the chief-decorator of both Berlin department stores. And he paints.
The following year, he exhibited for the first time four of his works at the renowned Berliner Secession.
These pieces are noticed and one gets the honors of an important art magazine of the time.
From post-cubism to geometric abstraction and particularly the work of Kandinsky and Paul Klee, these years of training and work in the hustle and bustle of Berlin's Bauhaus and avant-garde will mark his work.
​
Then his life changes course again with the rise of Nazism which Nestlé strongly opposed to the point of receiving death threat. In 1933, when Hitler was appointed Chancellor, Nestlé fled Berlin to Paris, carrying only a few paintings, monotypes and woodcuts, the only testimony of this time.
In post-war Paris, Jacques Nestlé meets the influential Picasso's art dealer and collector, Daniel-Henry Kahnweiler, who wanted to represent him as he did with Picasso, Braque, Derain or Gris. But Jacques Nestlé did not respond to his invitation which could have had dramatically altered the course of his career.
In the early 1950's, Nestlé explores for a while the field of geometric abstraction showcased at the "Salon des Réalités Nouvelles" (the Salon of New Realities) in Paris. This rather short period is nevertheless decisive in his career: its dynamic vision of space is enriched by intense and luminous blacks echoing the primary colors.
Simultaneously, Abstract Expressionism of the School of New York represented by Ellsworth Kelly and Robert Motherwell, who both took part of that Paris Salon of New Realities with Nestlé, drives him to a more spontaneous creation ignited by the imperious desire that seizes the painter at the moment of inspiration.
Nestlé develops a personal vocabulary of forms and collages, the emanation of a direct expression, a reflection of his inner emotion, building a dynamic and colorful abstract space which will become constitutive of his work.
In the apparent pure pleasure of painting that the artist claims, nothing is left to chance in the composition:
Structured spaces responding to sensual curves, abstractions of forms, the light of white backgrounds, collages.
It is in full mastery of his art, that Nestlé uses the fluidity of the gouache and the ink in his mixed techniques on paper.
Numerous solo exhibitions of the artist's work have been held, the latest, posthumous, in Paris:
- Galerie Jean-Marie Le Fell, Paris 2007
- City Hall, Paris 16ème, 2012
- Saarlandmuseum in Saarbrücken at the occasion of the Landeskunstausstellung, 2013
- The artist's studio