---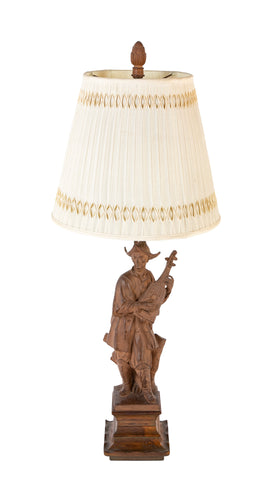 John J. Gredler Works of Art
French Chinoiserie Style Terracotta Musician Mounted as Lamp
$1,950.00
Call For Location | 203-325-8070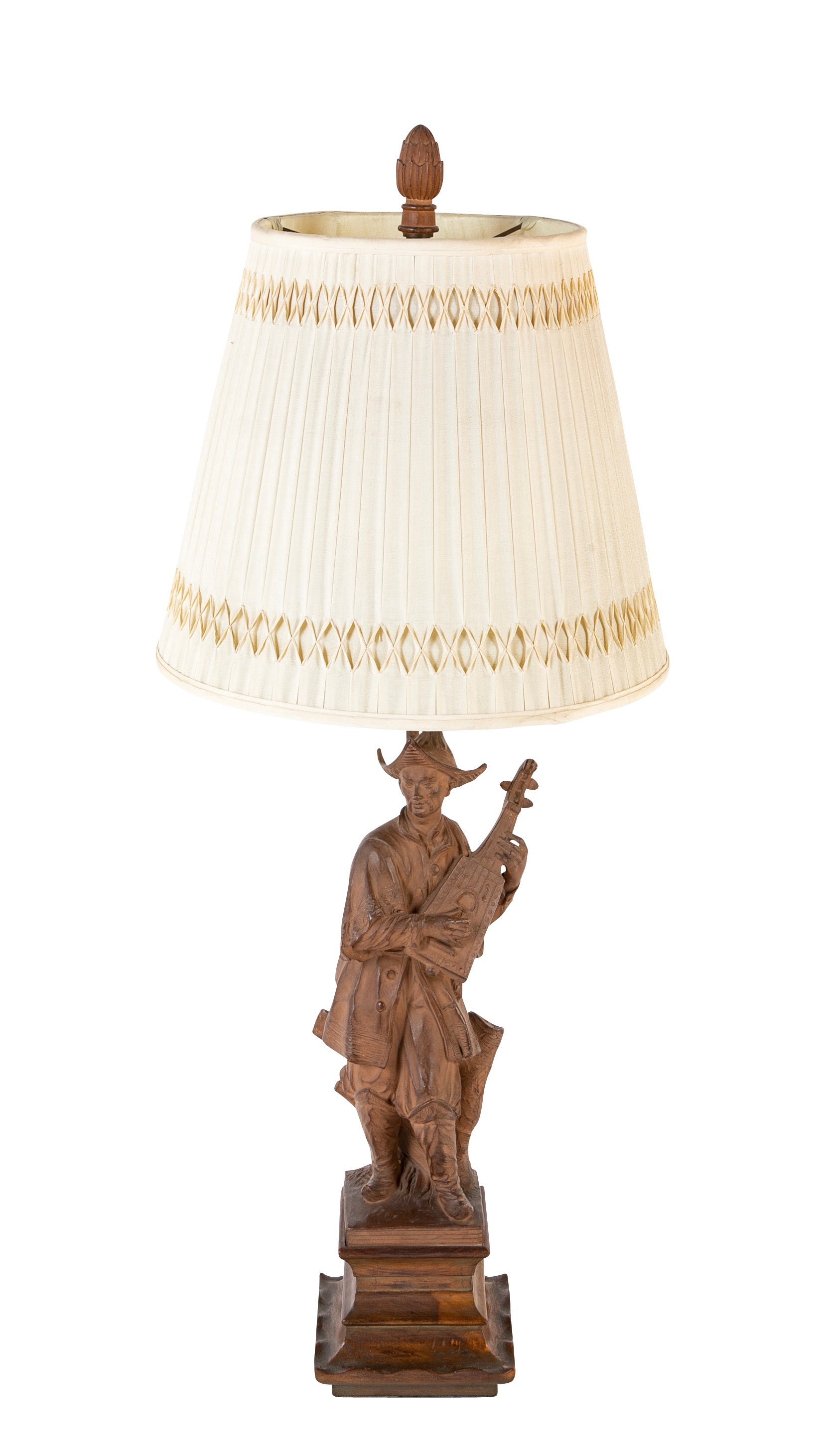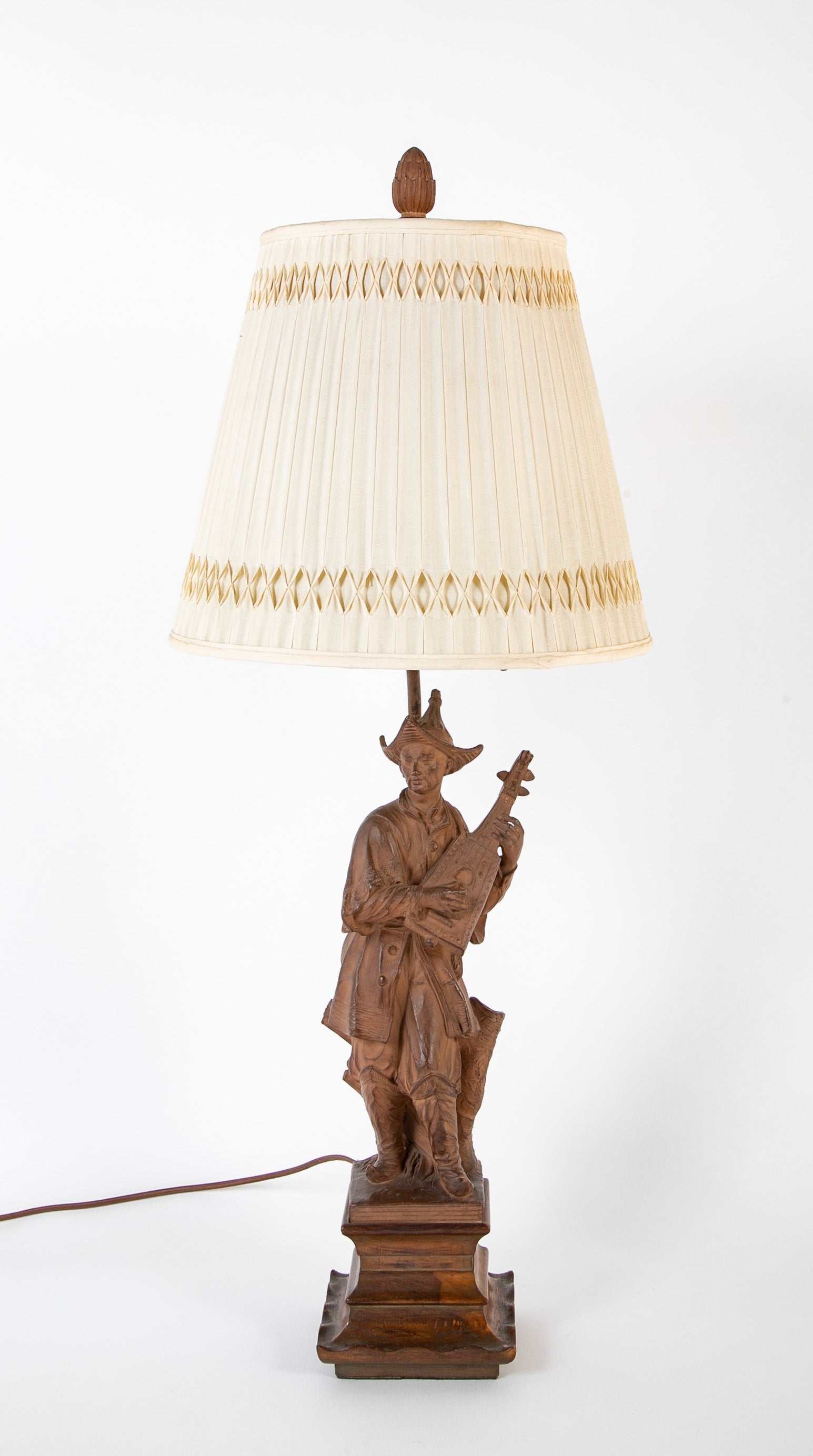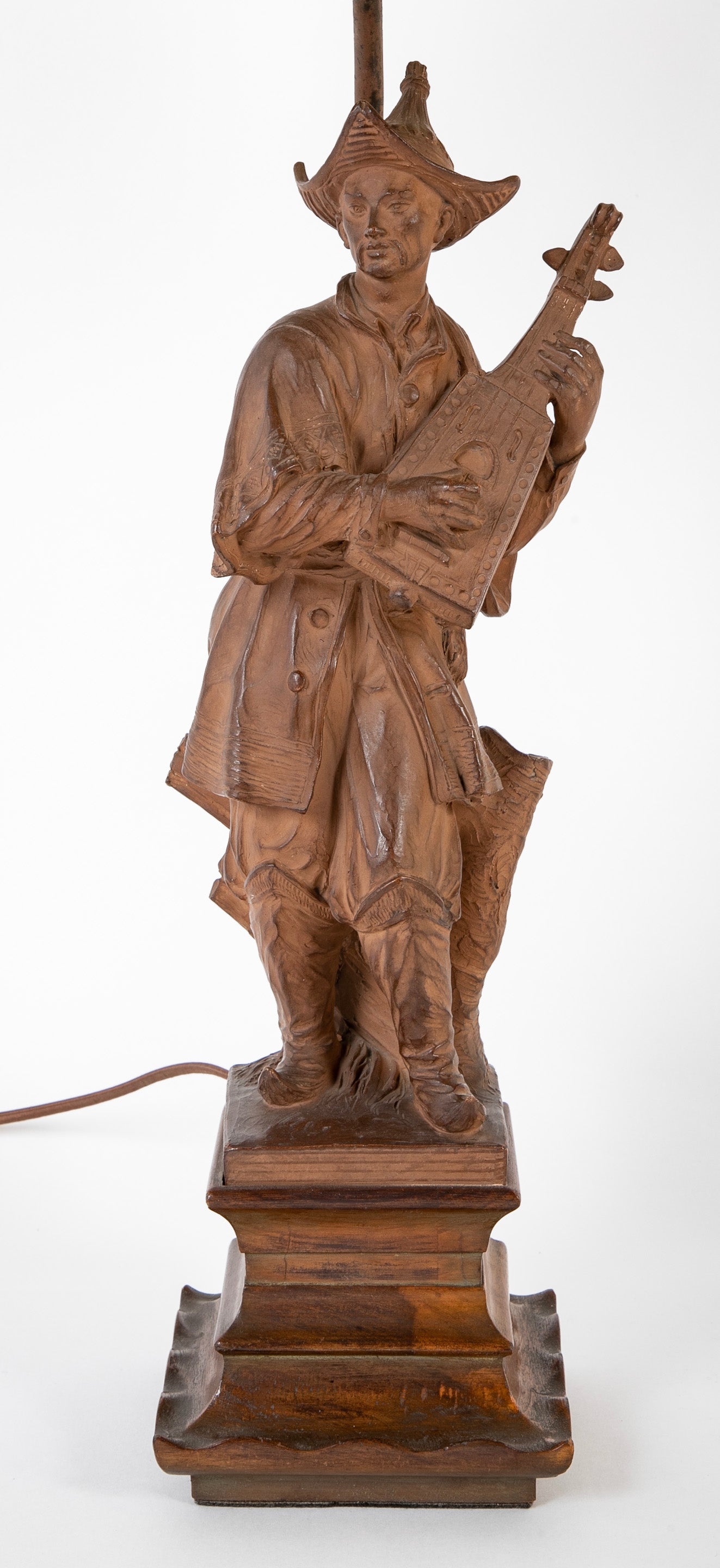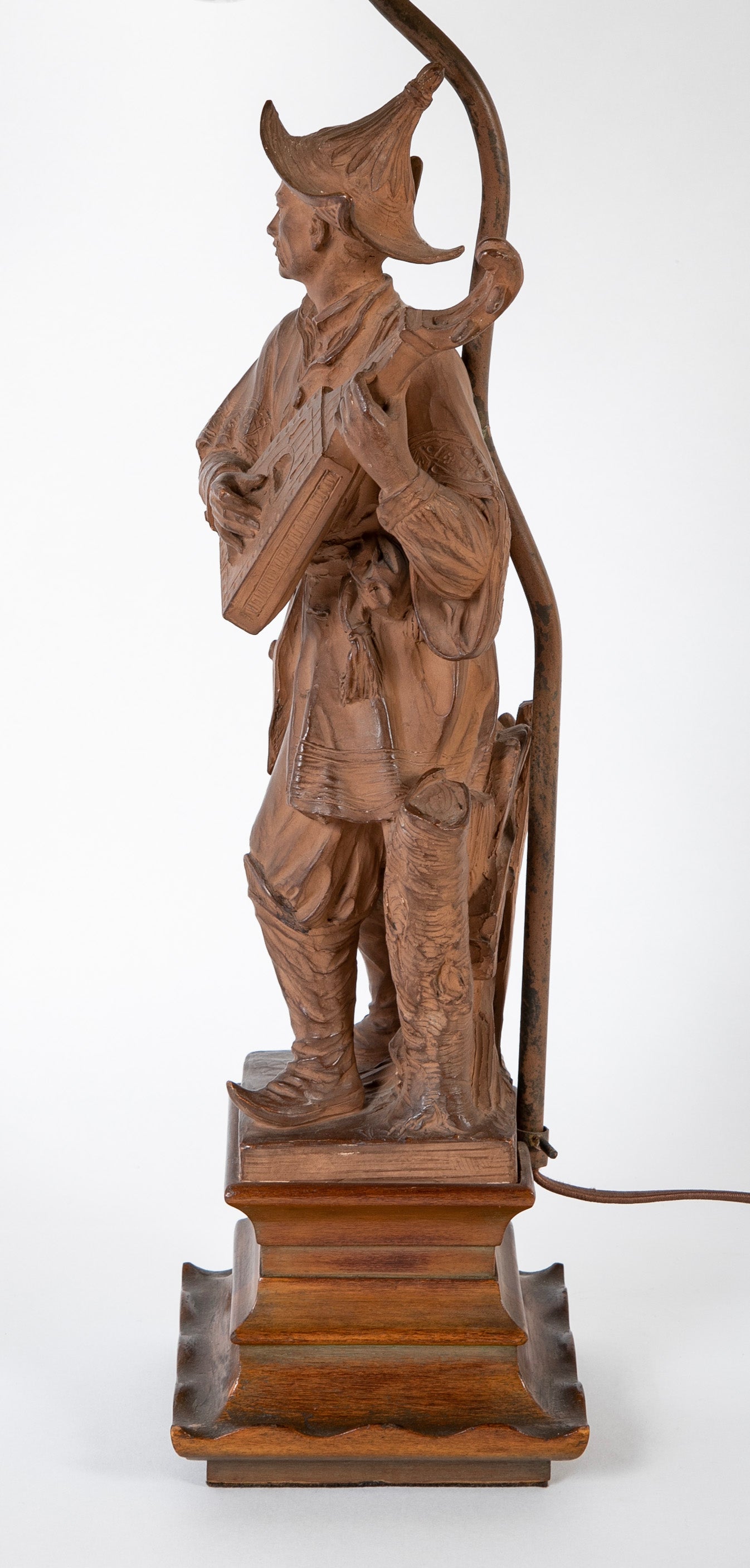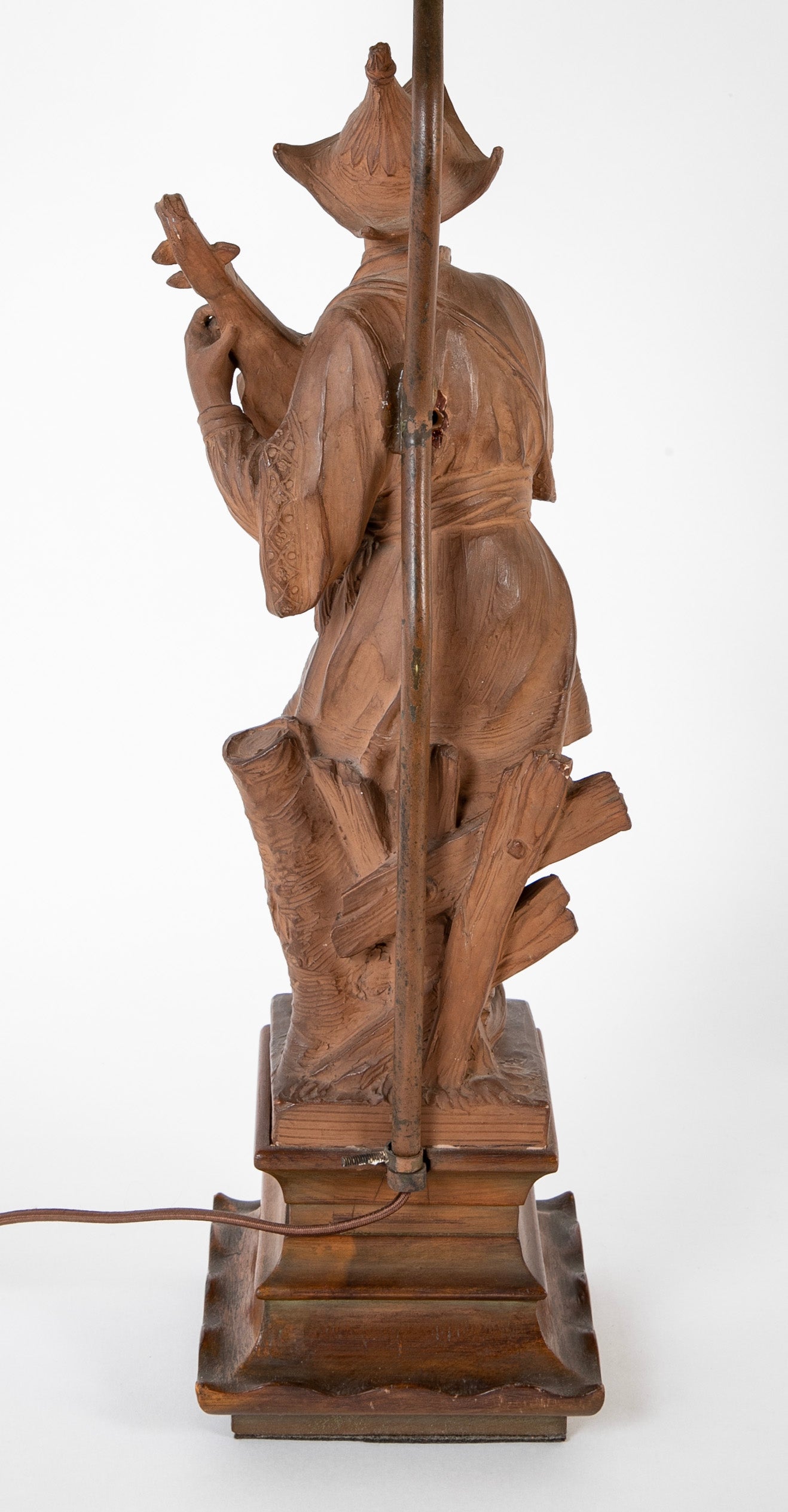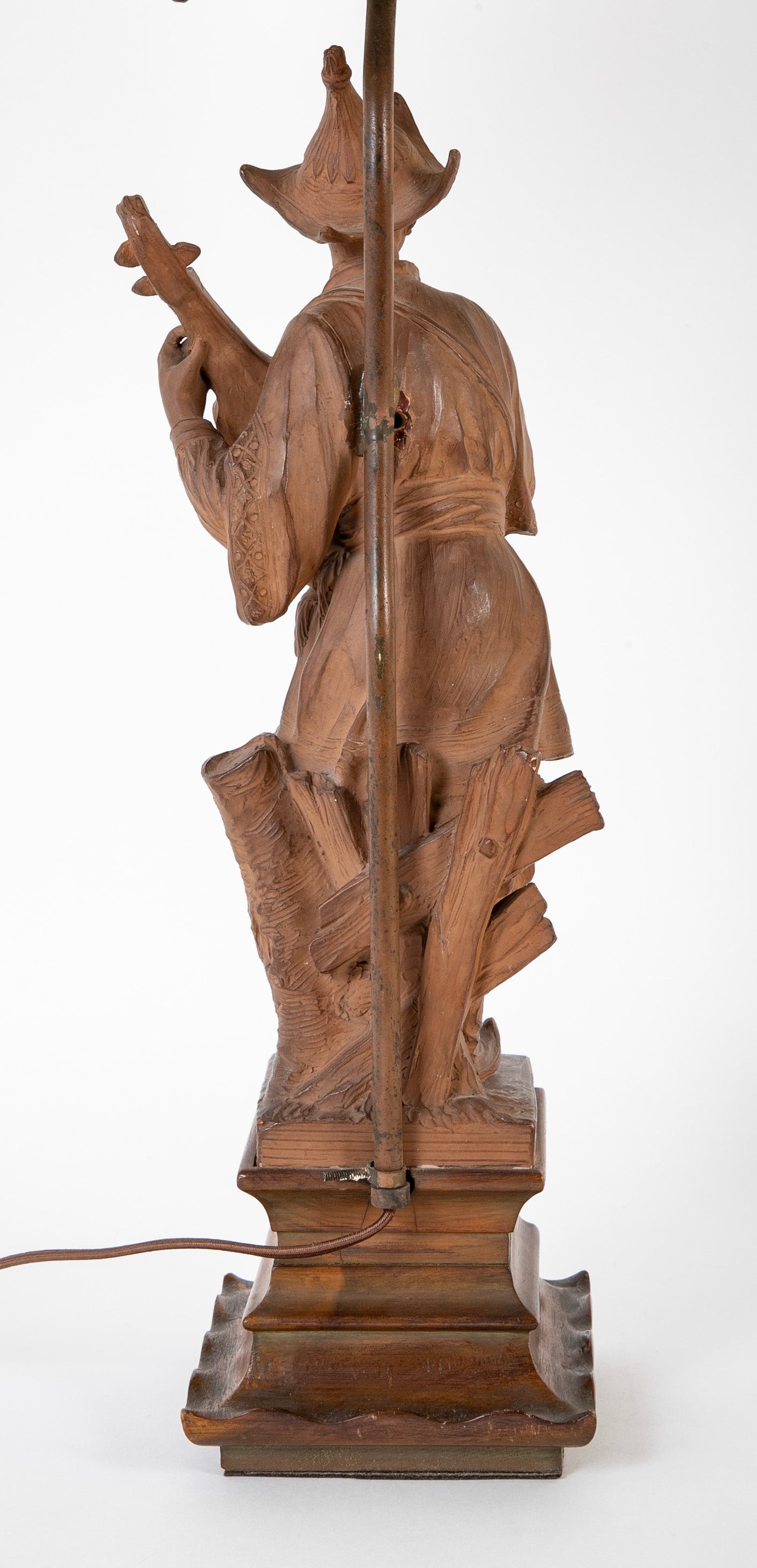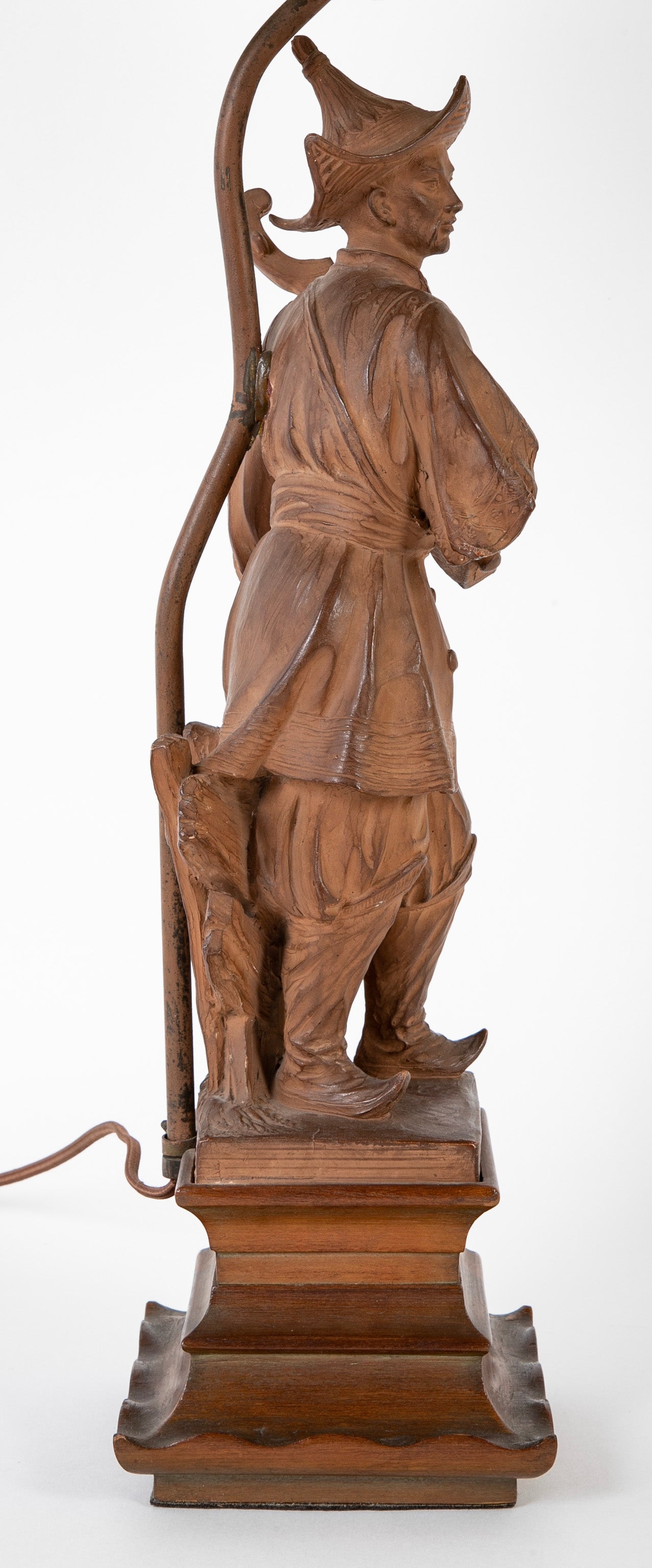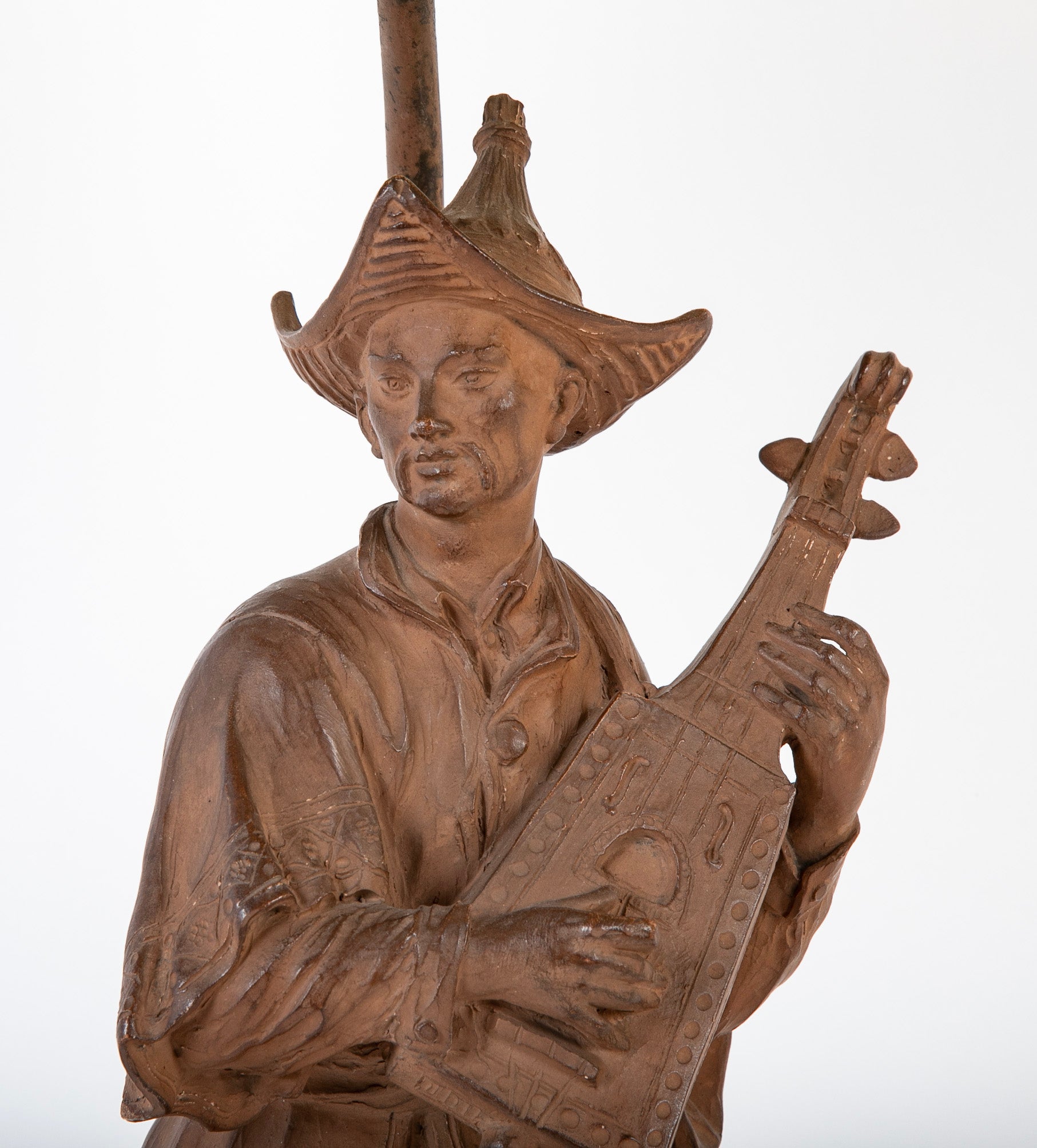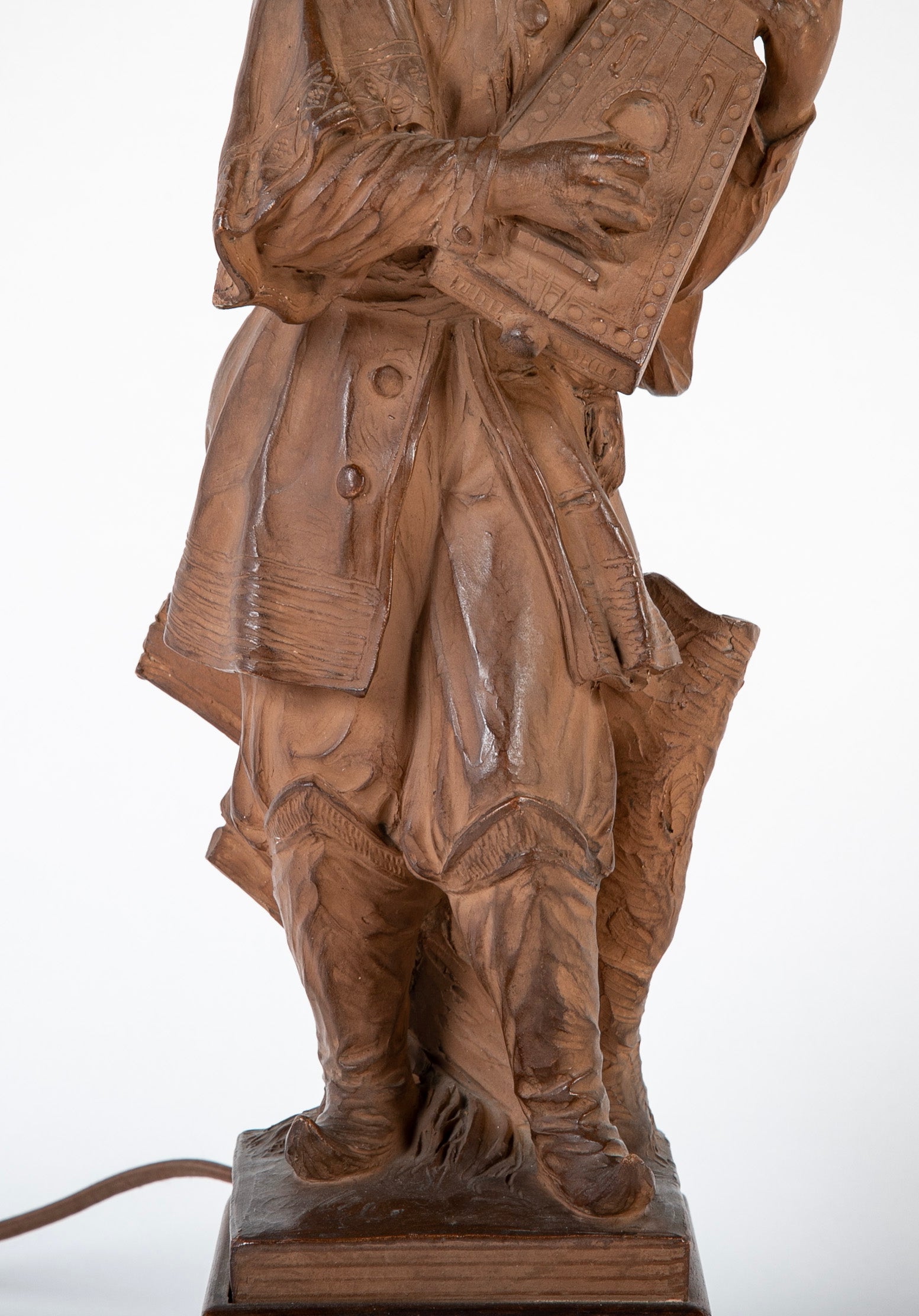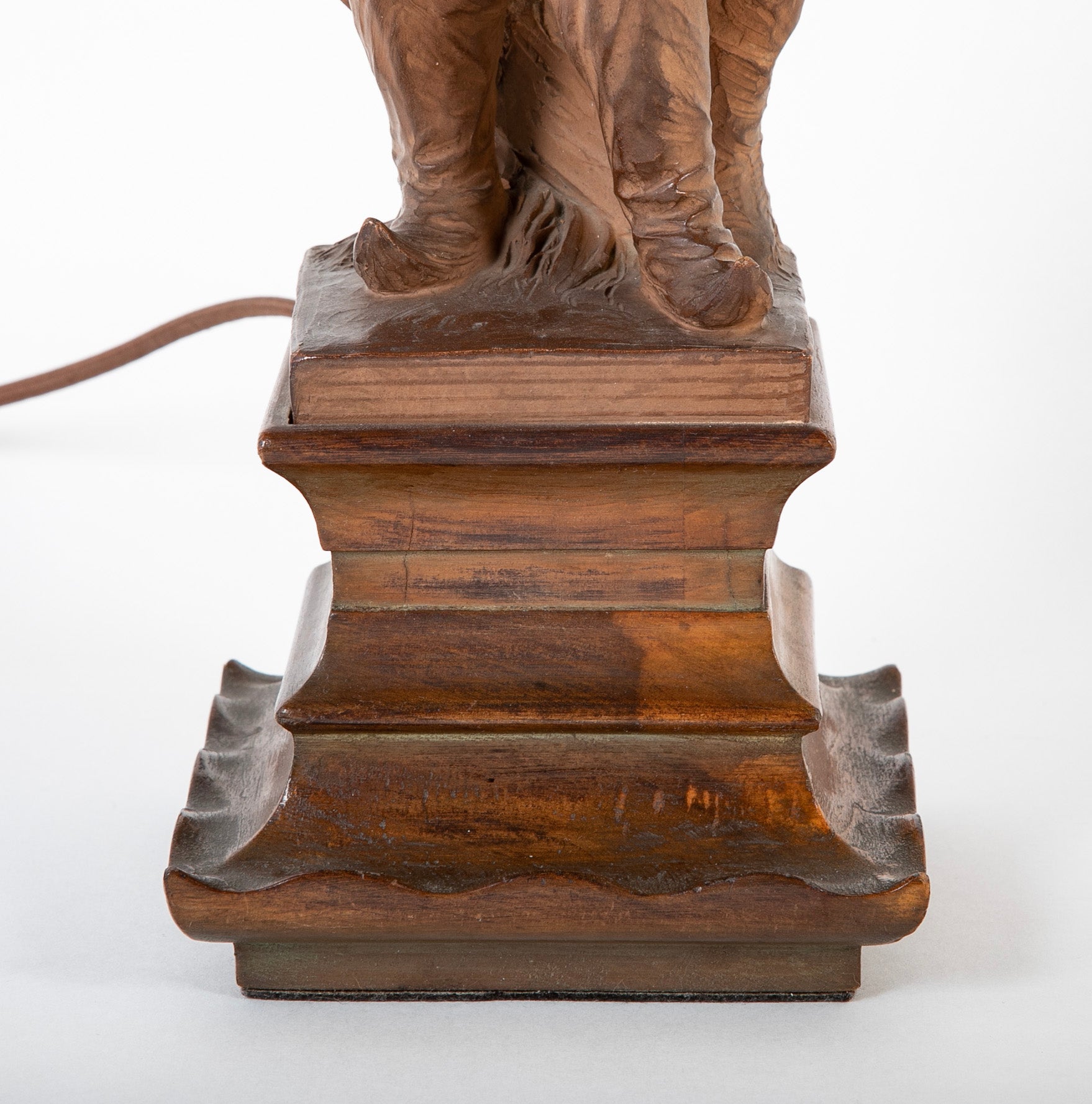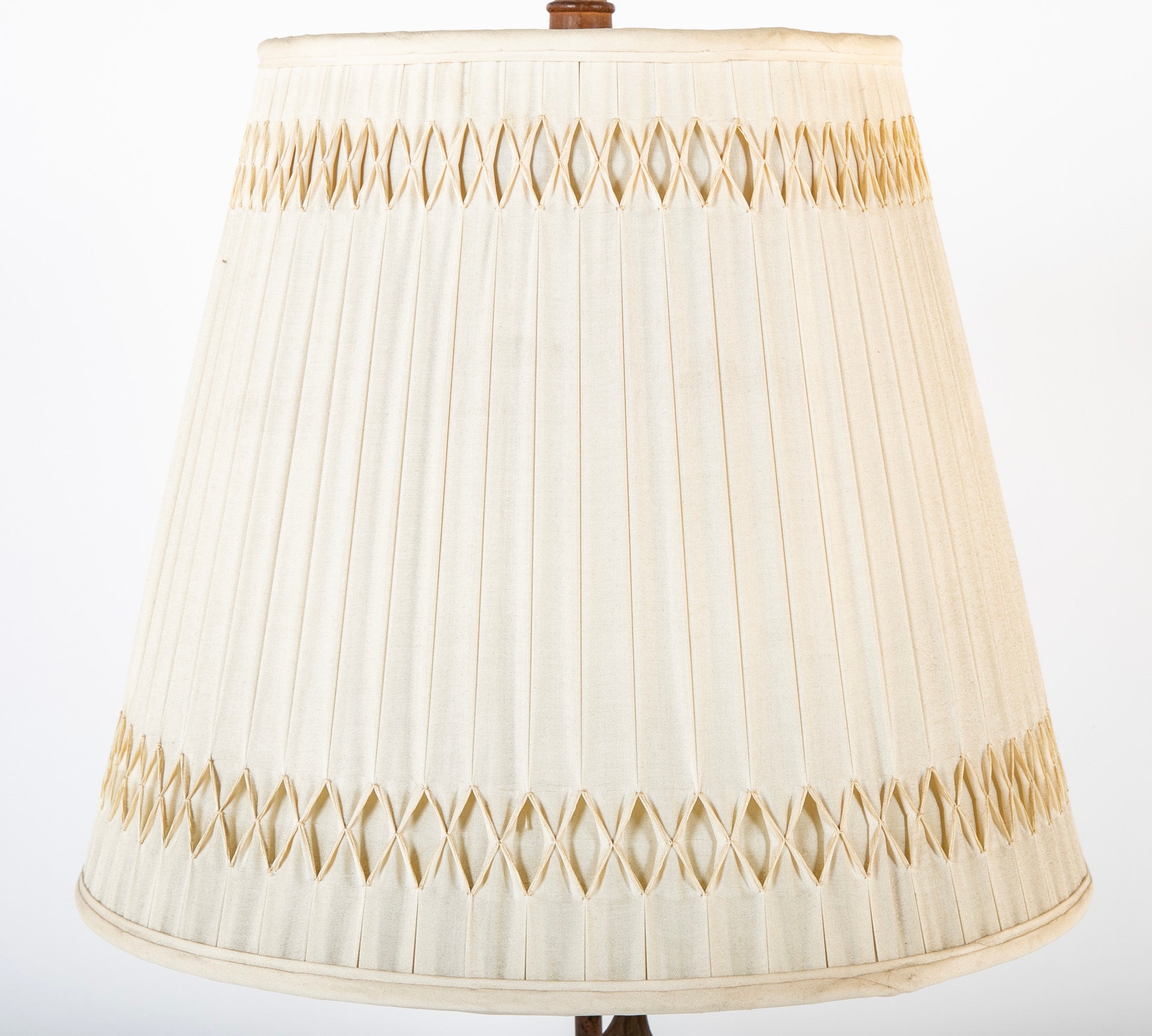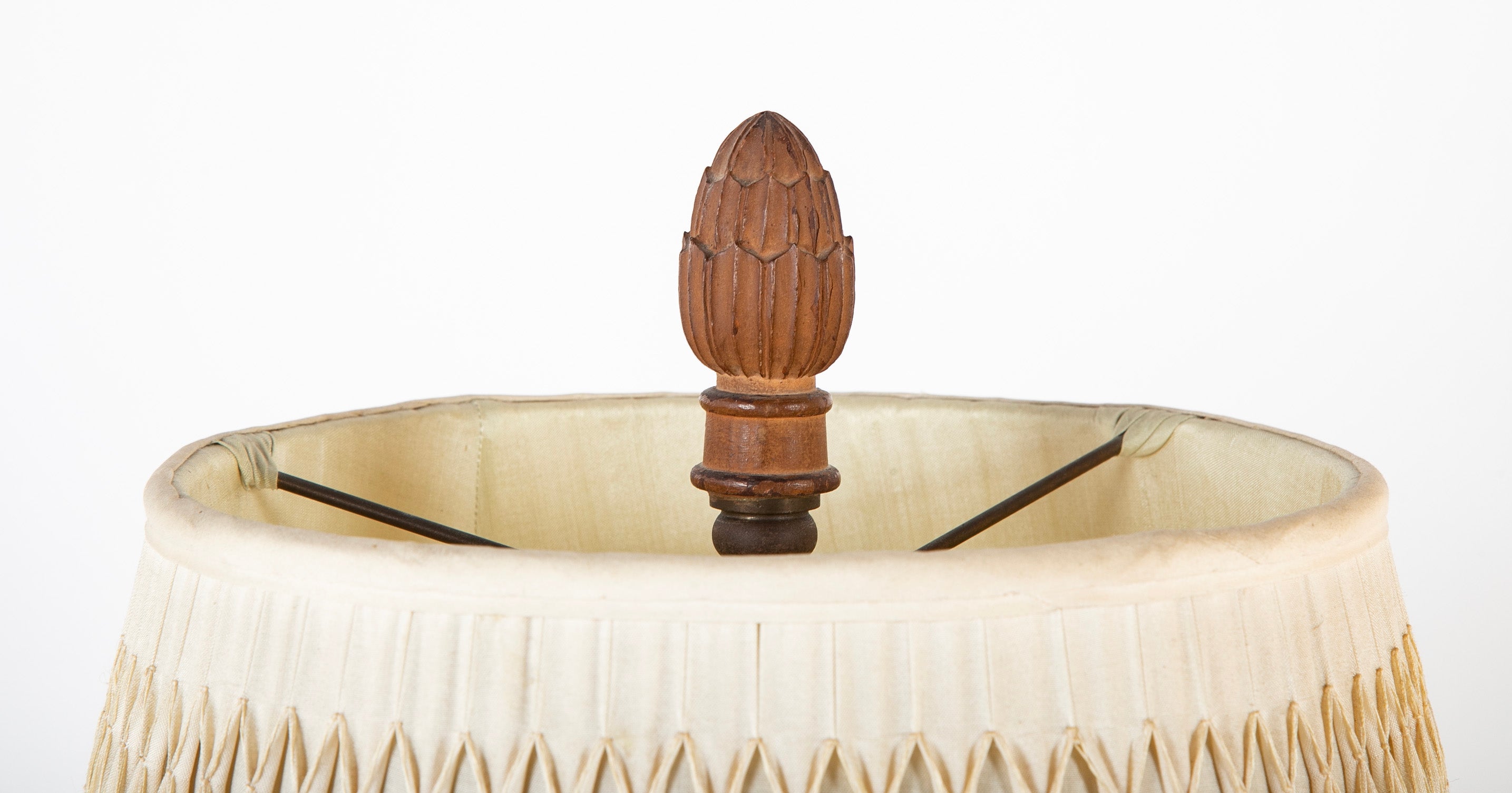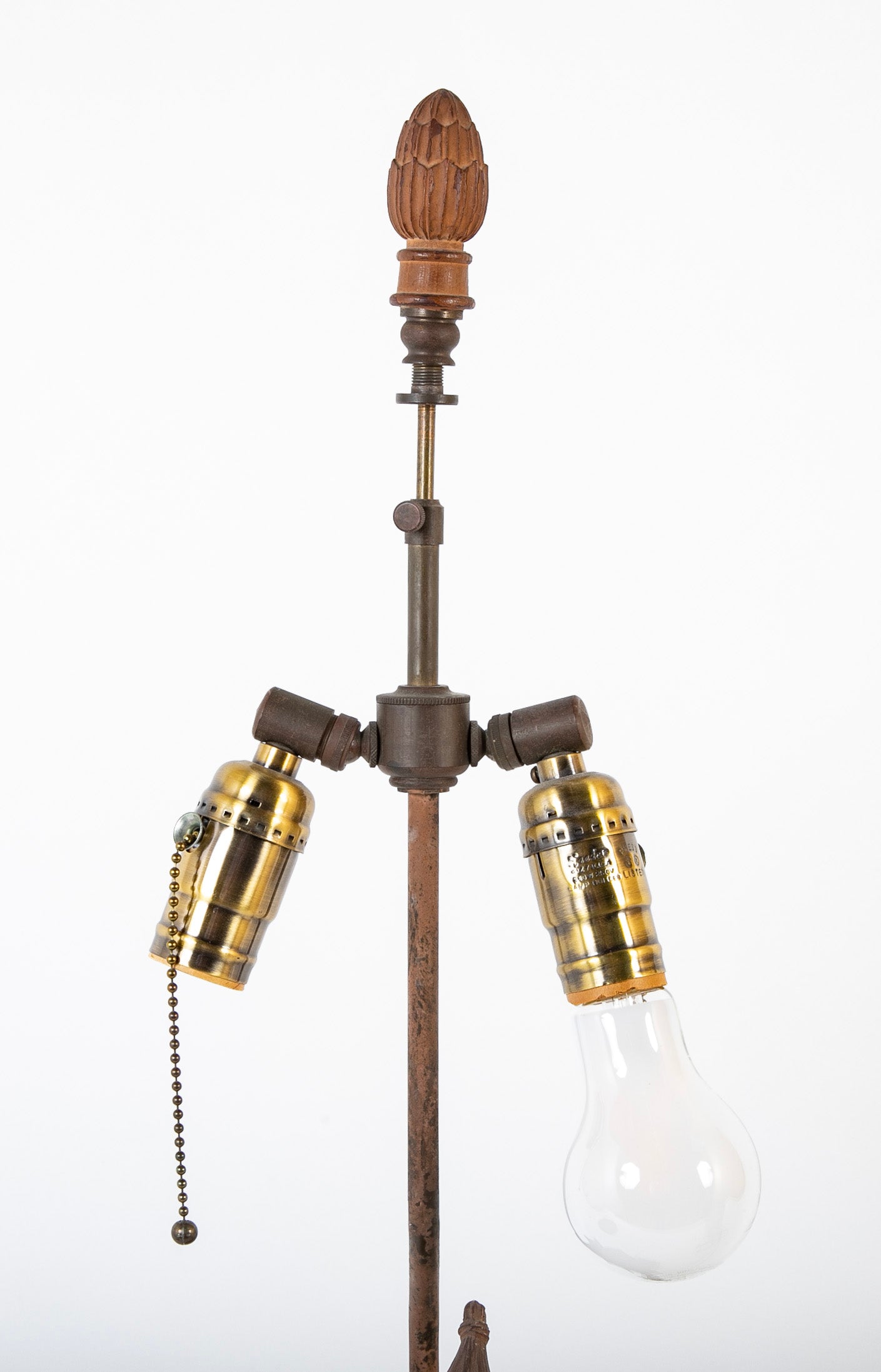 John J. Gredler Works of Art
French Chinoiserie Style Terracotta Musician Mounted as Lamp
Elegant French Chinoiserie style terracotta figure of a lute playing musician mounted on a lovely carved walnut base. With a wonderful hand carved matching wood finial.
35 inches high to top of finial 5.5 wide 5.5 deep base
Chinoiserie is the European interpretation and imitation of Chinese and other East Asian artistic traditions, especially in the decorative arts, garden design and architecture. Chinoiserie style entered European art and decoration in the mid-to-late 17th century. The popularity of Chinoiserie peaked around the middle of the 18th century when it was associated with the Rococo style and with works by François Boucher, Thomas Chippendale, and Jean-Baptist Pillement. It was also popularized by the influx of Chinese and Indian goods brought annually to Europe aboard English, Dutch, French, and Swedish East India Companies. There was a revival of popularity for Chinoiserie in Europe and the United States from the mid-19th century through the 1920s, and today in elite interior design and fashion.