---
John J. Gredler Works of Art
Italian Abstract Expressionist Painting by Ugo Sterpini, Signed and Dated 1958
$2,450.00
Call For Location | 203-325-8070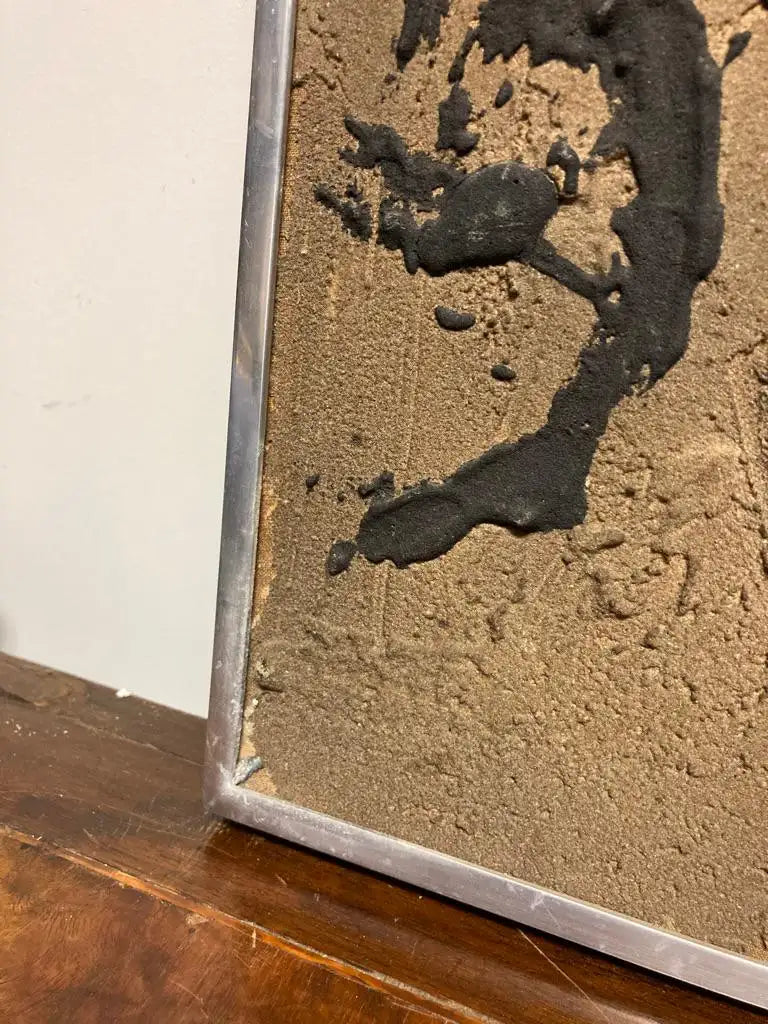 John J. Gredler Works of Art
Italian Abstract Expressionist Painting by Ugo Sterpini, Signed and Dated 1958
Ugo Sterpini (Italian, 1927-2000)''La Lotta Sulla Duna" (The Battle On The Dune). Mixed media on canvas, signed and dated ''58'' lower right, signed, titled, and dated to verso, with a label from Galleria L'88, Roma. Wonderful abstract Expressionist painting that appears to be oil paint mixed with sand, appropriate to the title. Canvas 23-3/4 inches high , 29-1/2 wide.
Ugo Sterpini was an Italian Postwar & Contemporary artist. His work was featured in an exhibition at the Galerie Les Yeux Fertiles. In the 1960's Ugo Sterpini collaborated with Fabio De Sanctis to design ad create furniture in the 'Italian Radical' design movement.
He has been featured in articles for the 'Art Daily' and 'Antiques and the Arts Weekly', Radical: Italian Design 1965–1985, Feb, 2020. The most recent article is Radical: Italian Design at MFAH for The Magazine Antiques in May 2020. Quote below:
One of the most remarkable pieces in the exhibition, 'Cielo, Mare, Terra Buffet' by Fabio De Sanctis and Ugo Sterpini, drew praise from the Surrealist mage Andre Breton when it appeared in a 1965 exhibition of Surrealist art in Paris. Breton wrote, "I consider this walnut buffet with interior shelving and Fiat car doors … to be one of the marvels of the modern world.".