---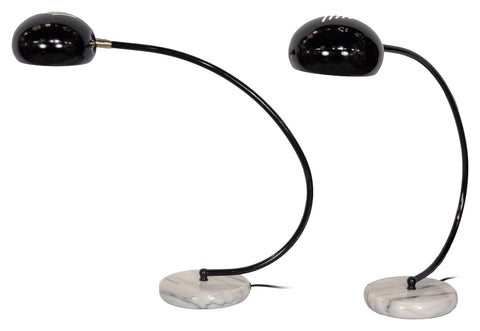 Flessas Design
Pair of Black, Brass and Marble Arc Desk Lamps
$1,650.00
Call For Location | 203-325-8070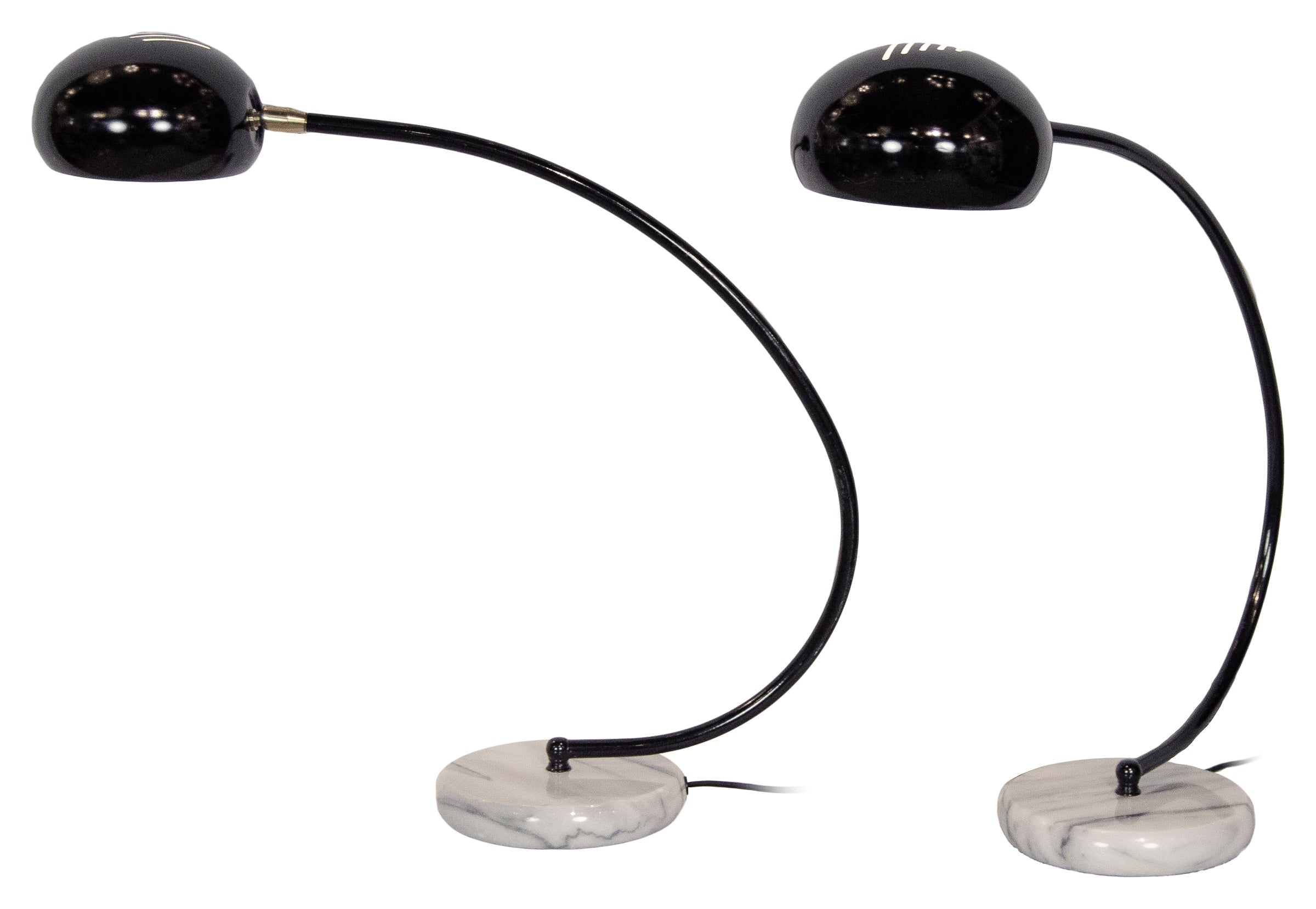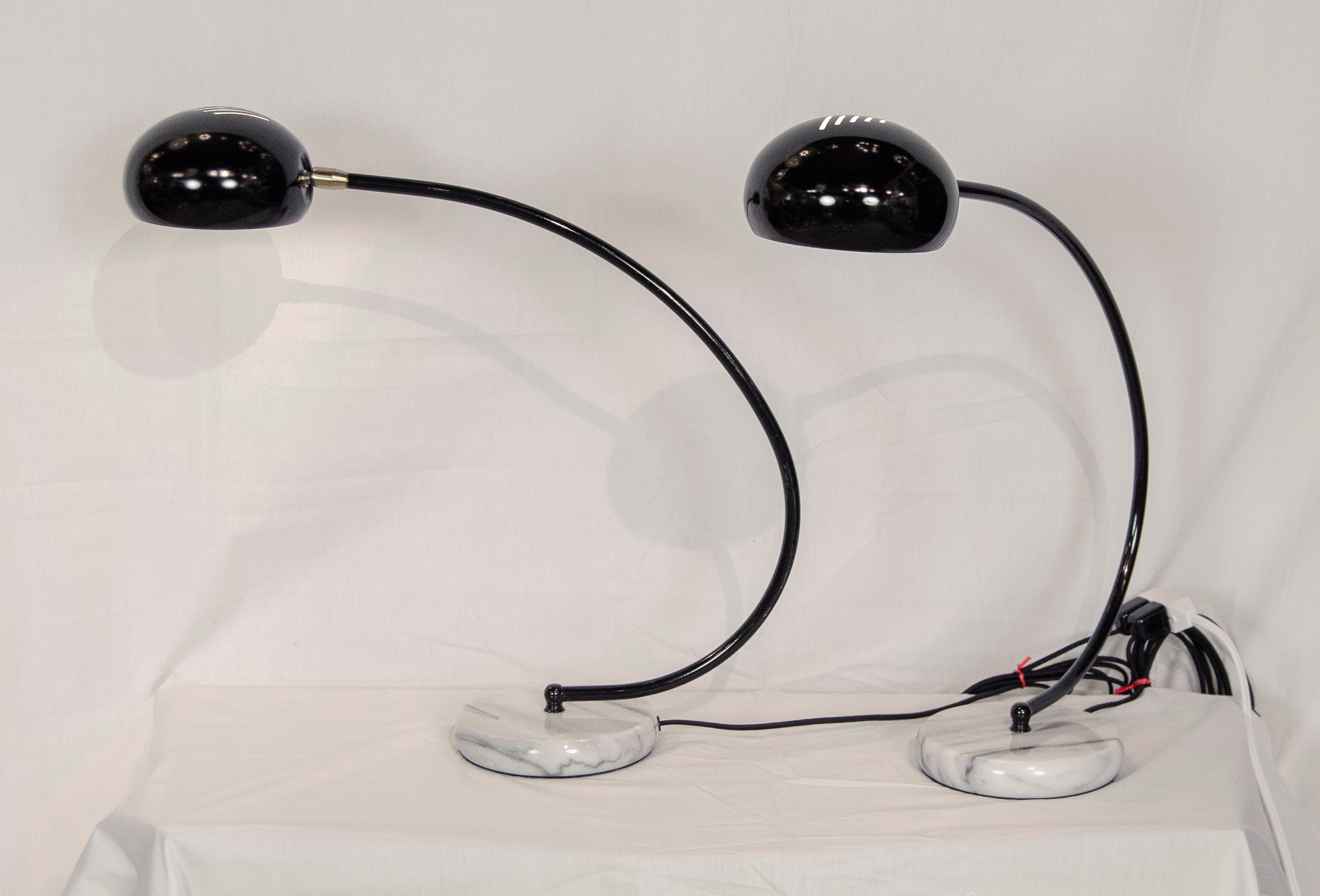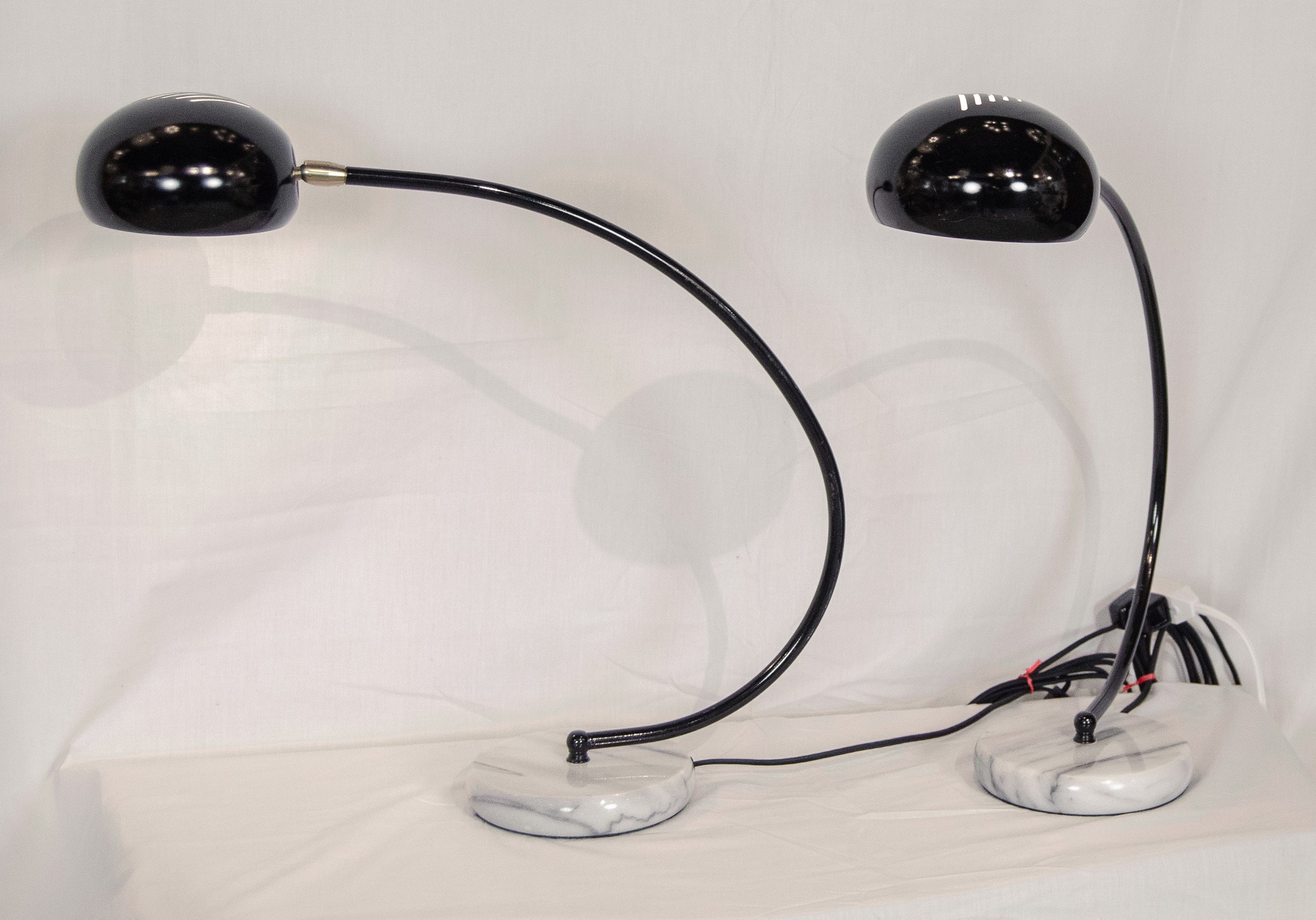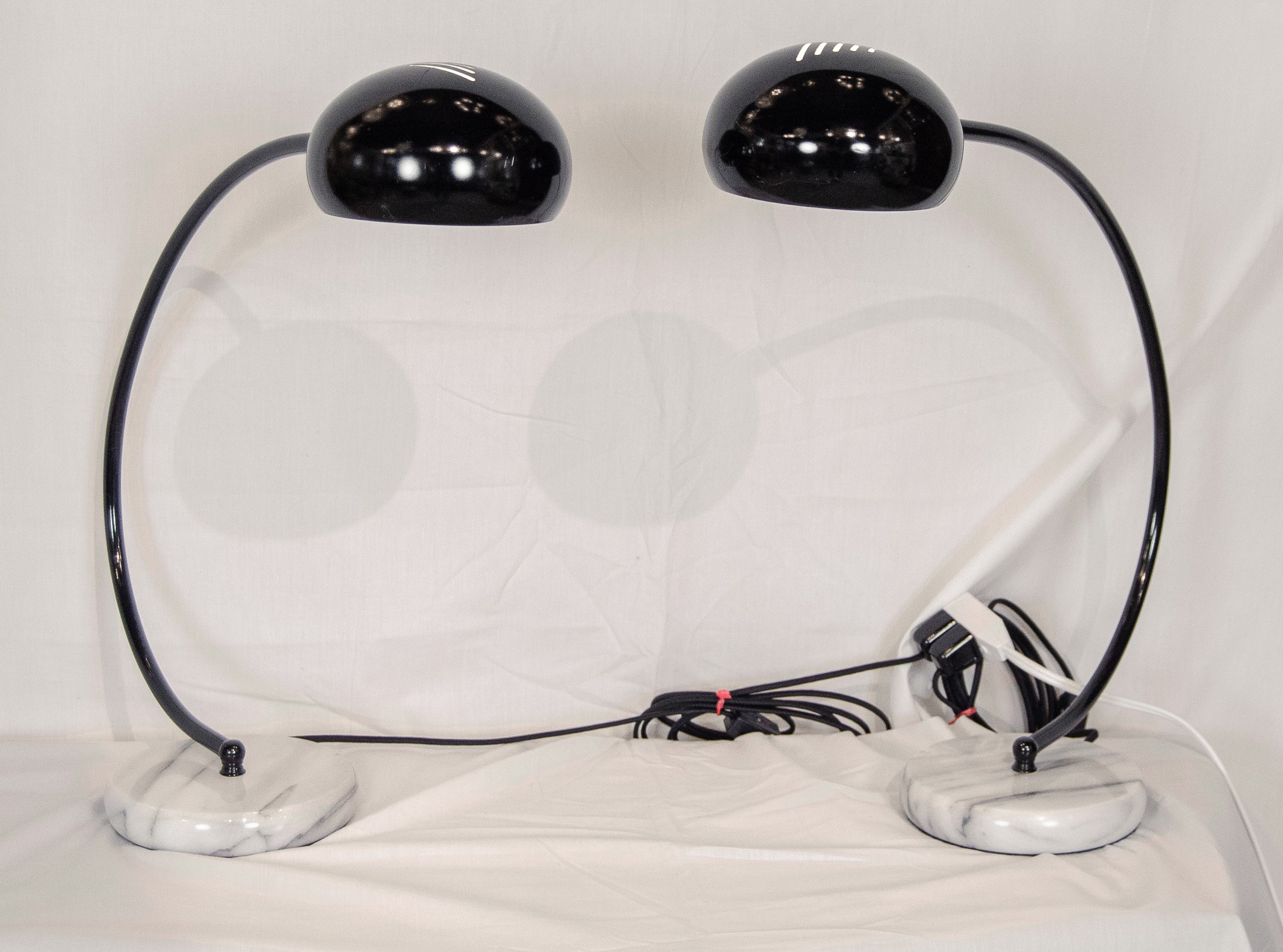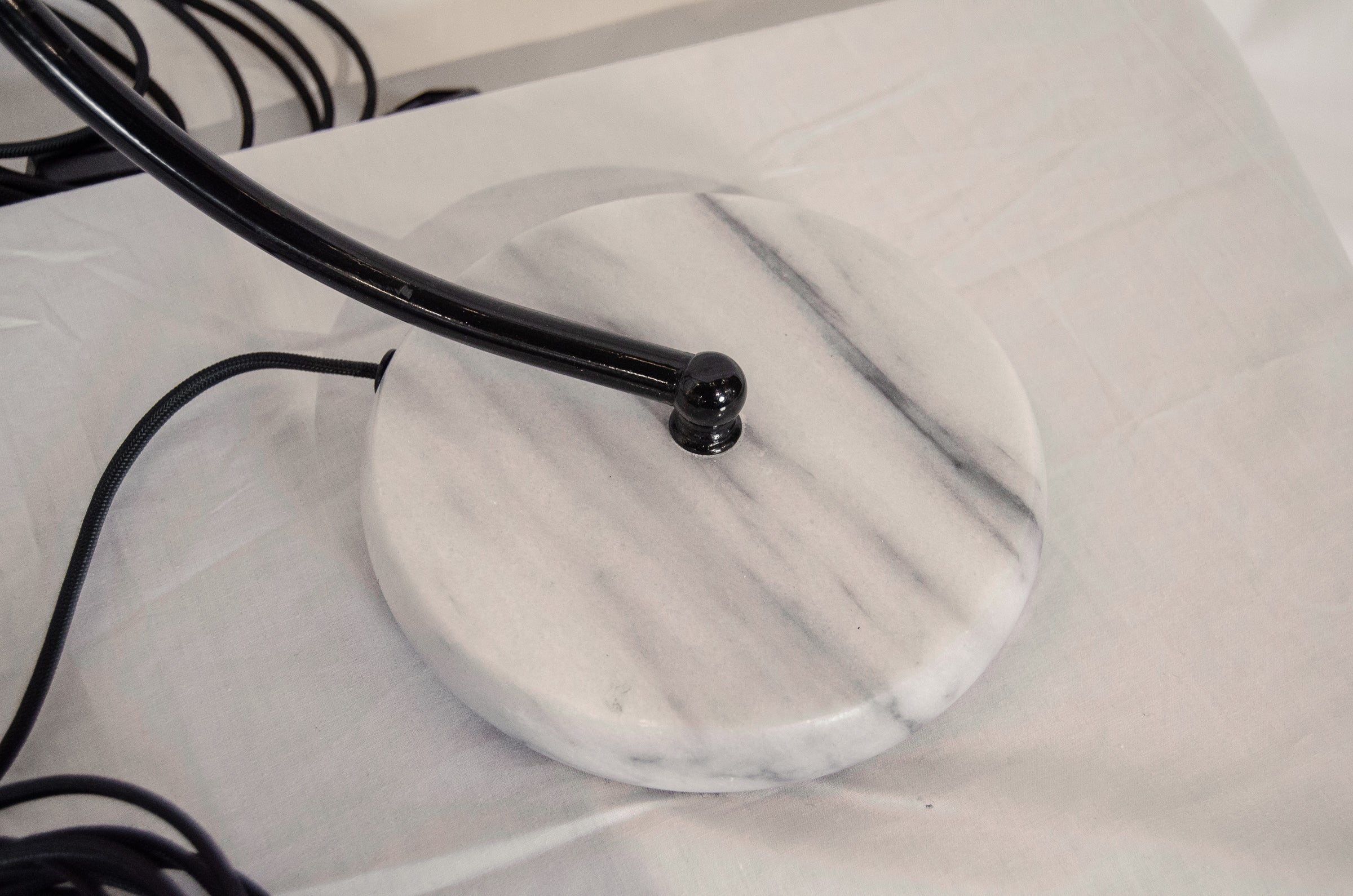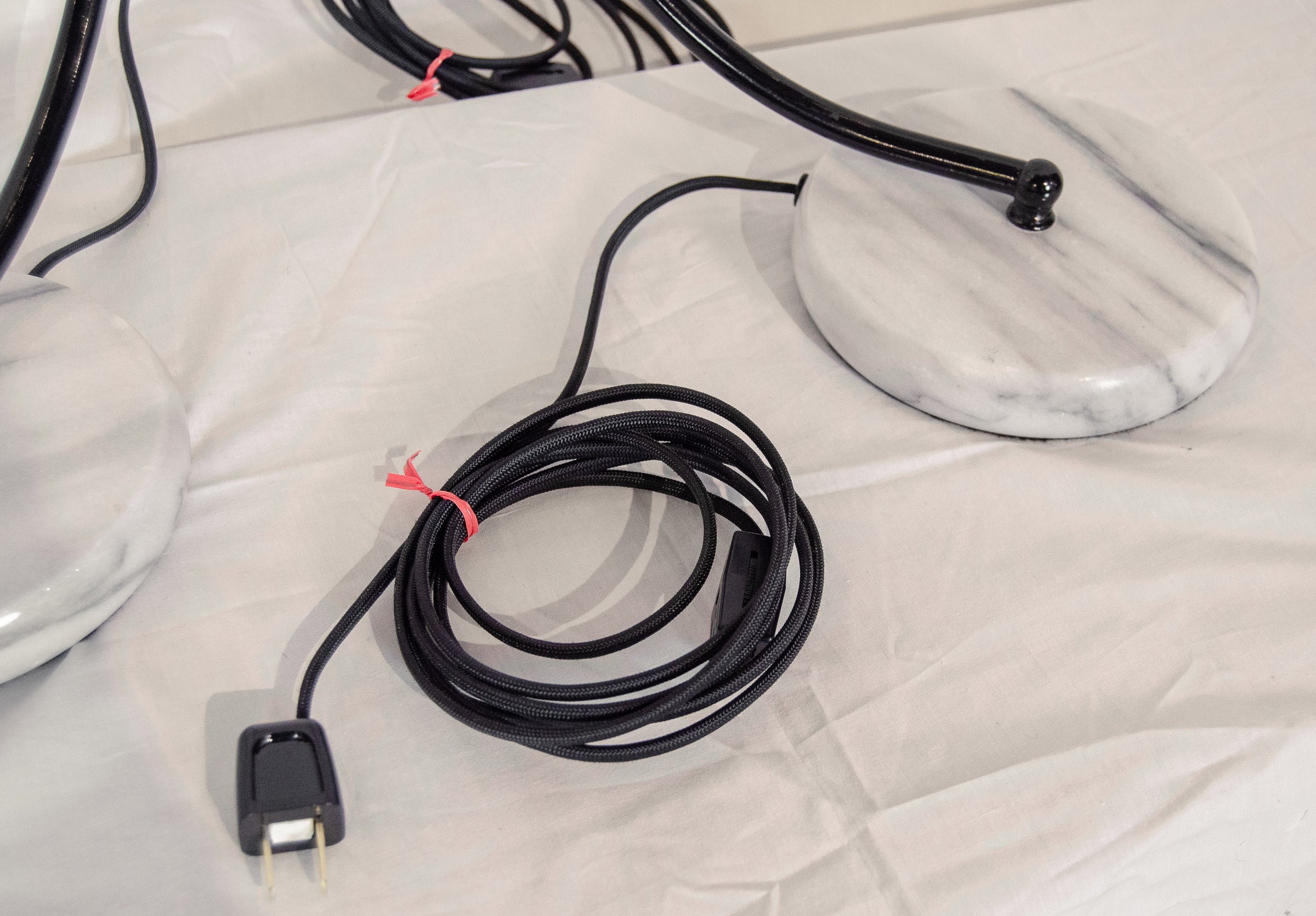 Flessas Design
Pair of Black, Brass and Marble Arc Desk Lamps
Well-formed pair of arc lamps with adjustable heads, the body in black enamel metal with brass adjustable neck, on a white marble base.  Circa 1970's.
Some scratches to enamel. Good condition marble & brass.
New wiring, socket and switch. Takes candelabra bulb up to 40 watts.


18.5" h  x  19" w  x  6" d
Marble base with 6" diameter.