---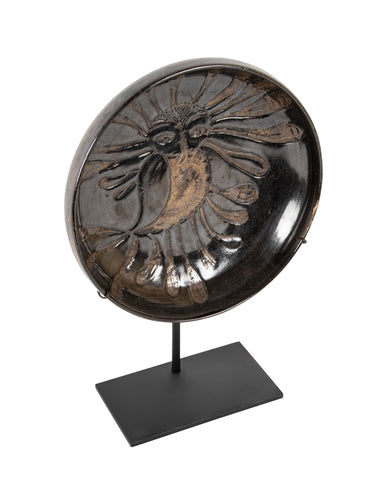 Nicholas Savard
Stoneware Plate by Edwin & Mary Scheier
$1,900.00
Call For Location | 203-325-8070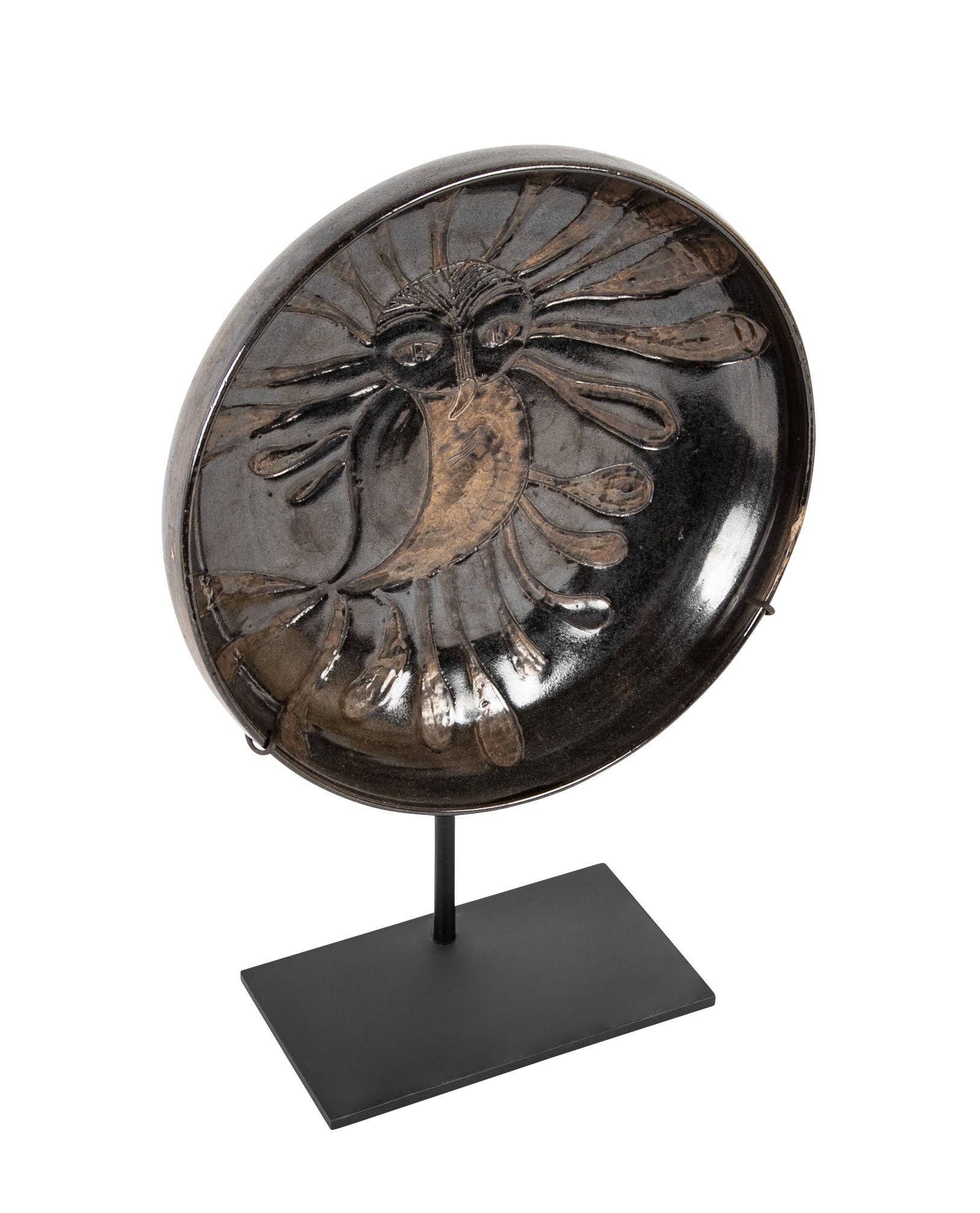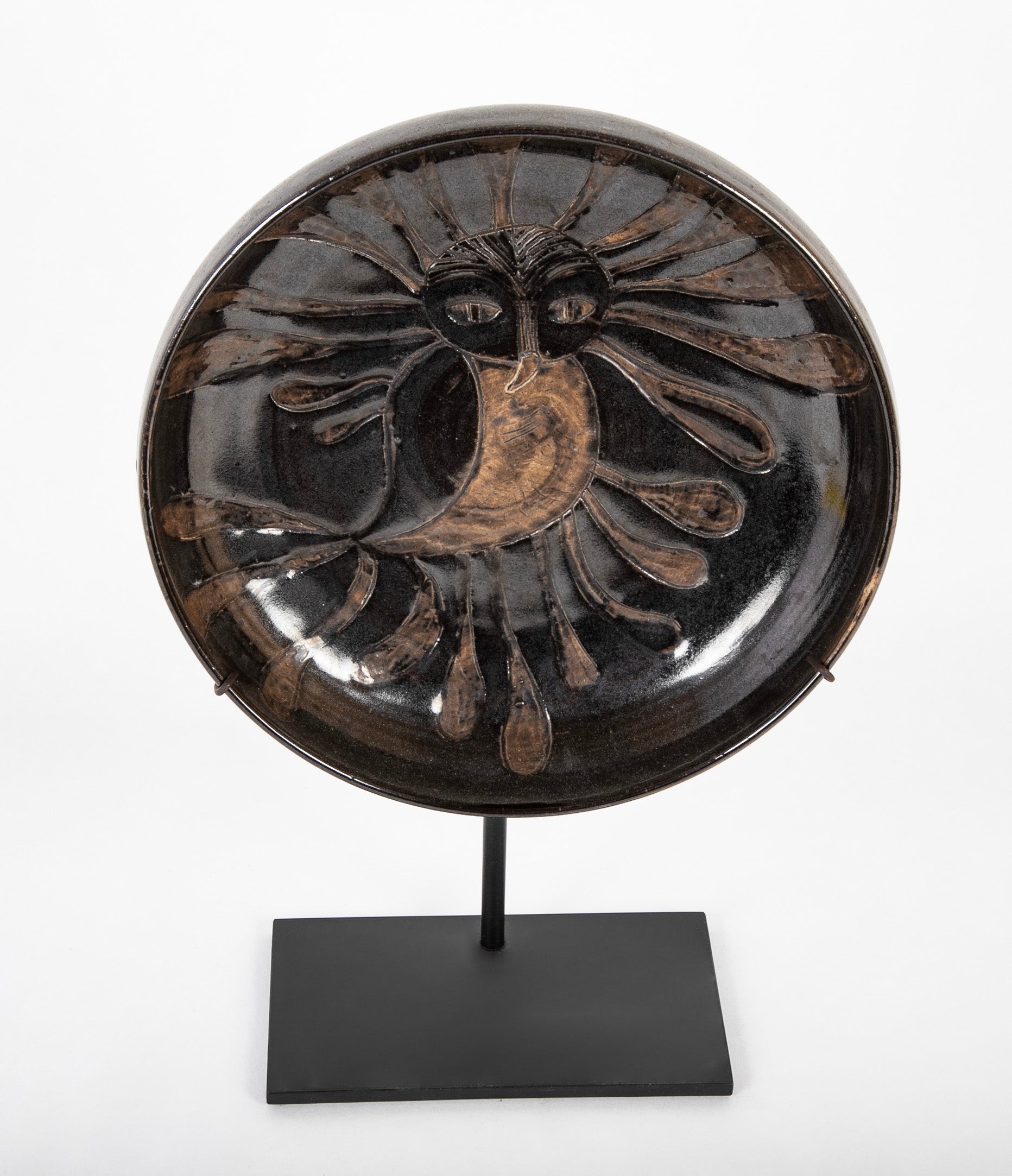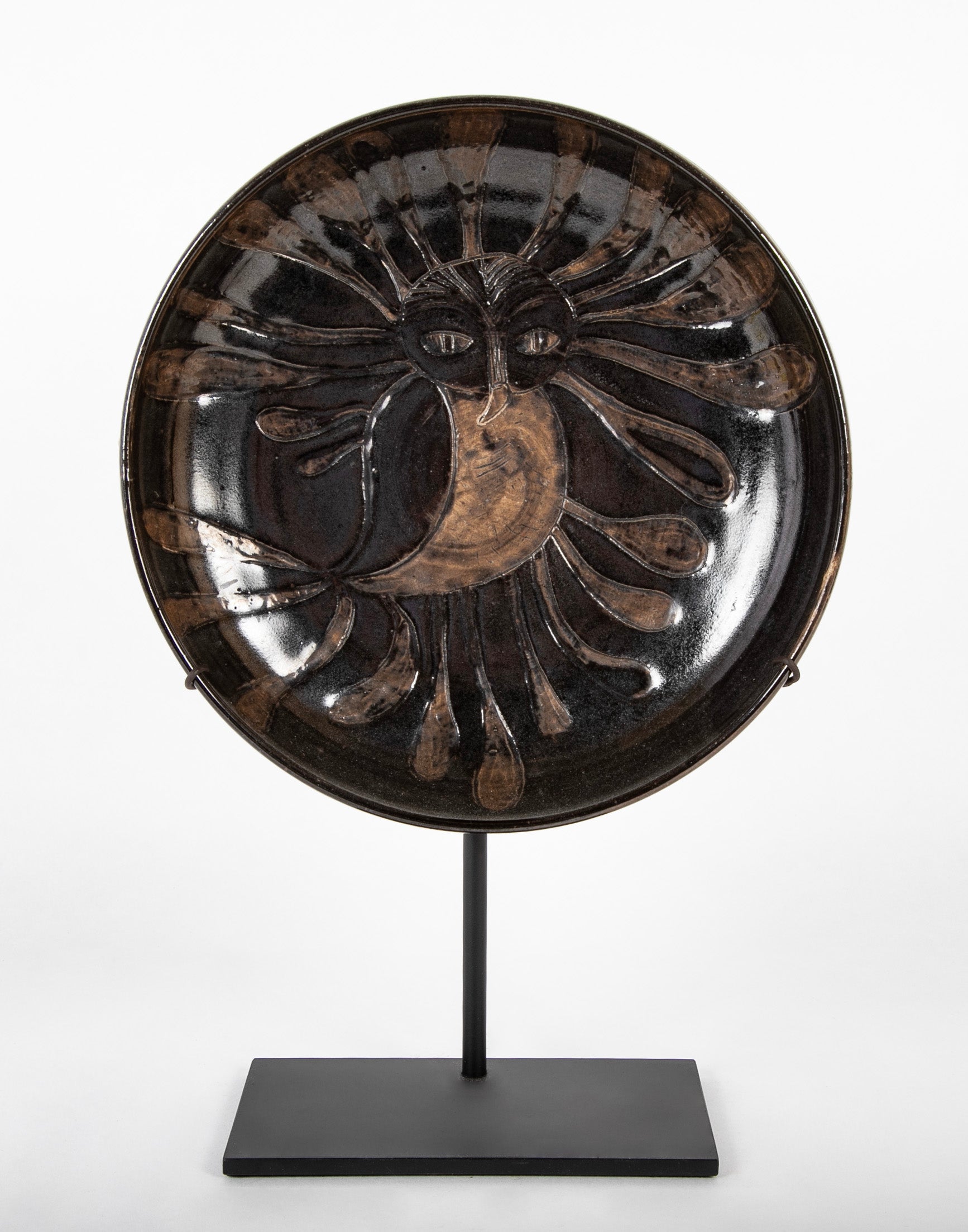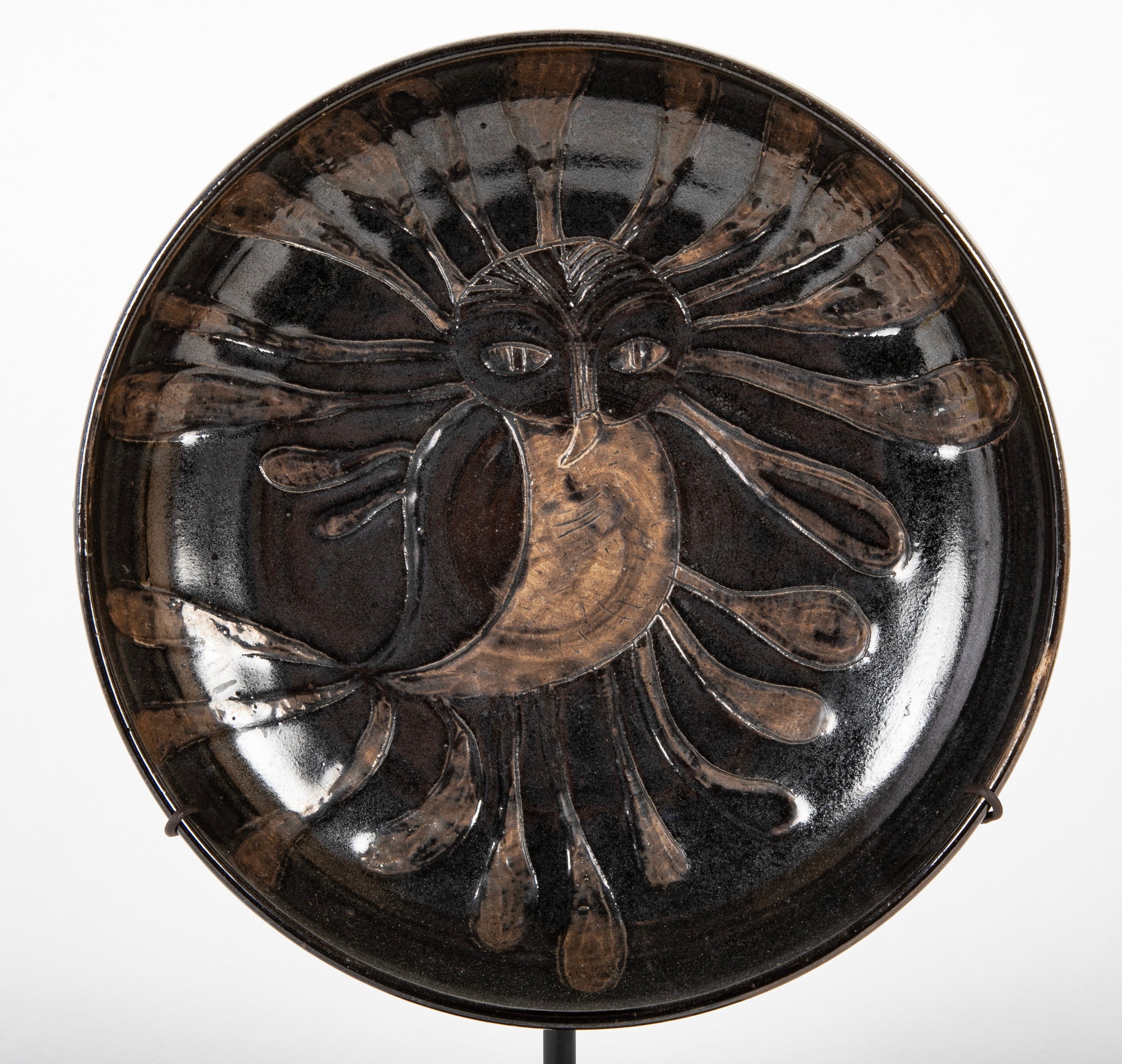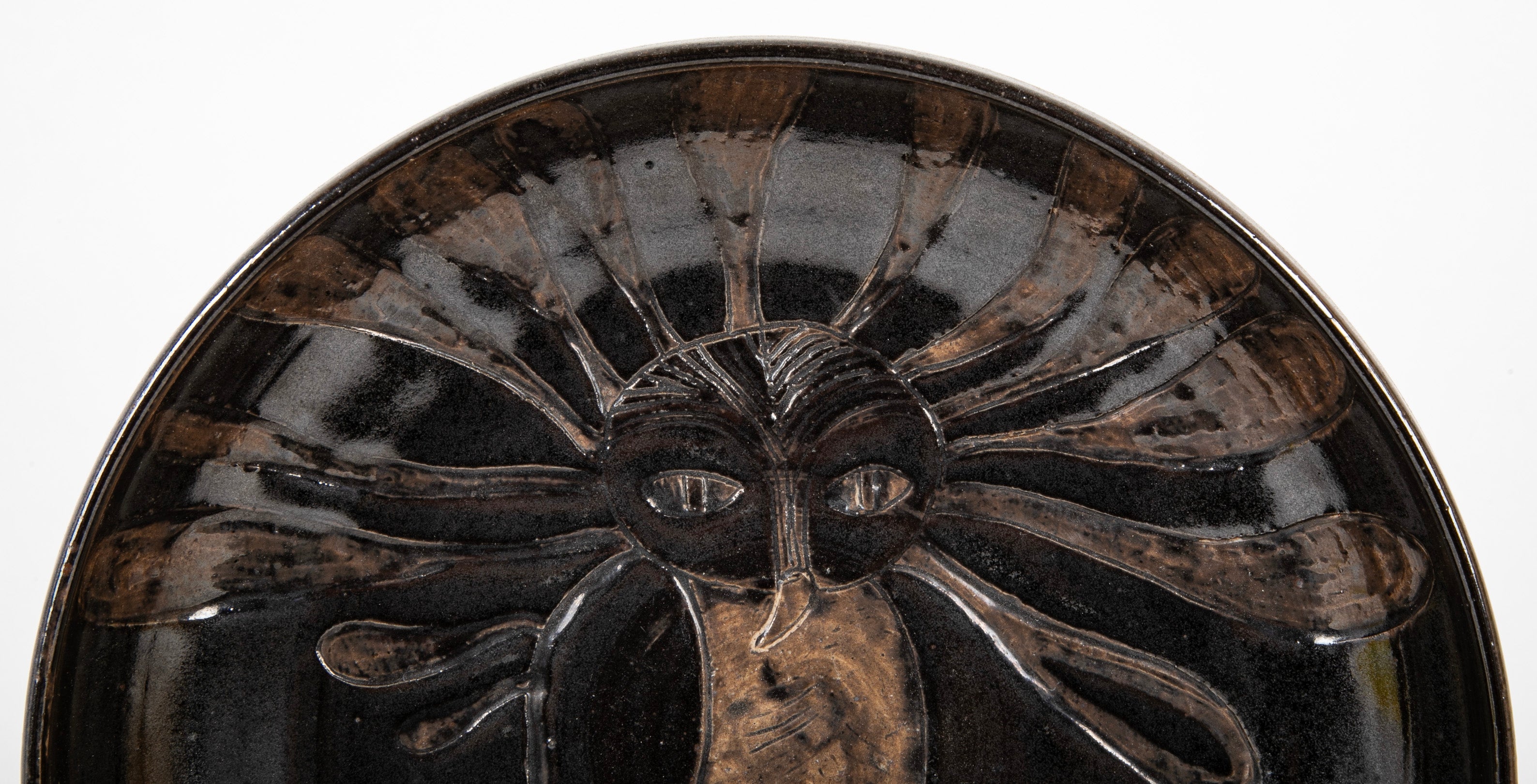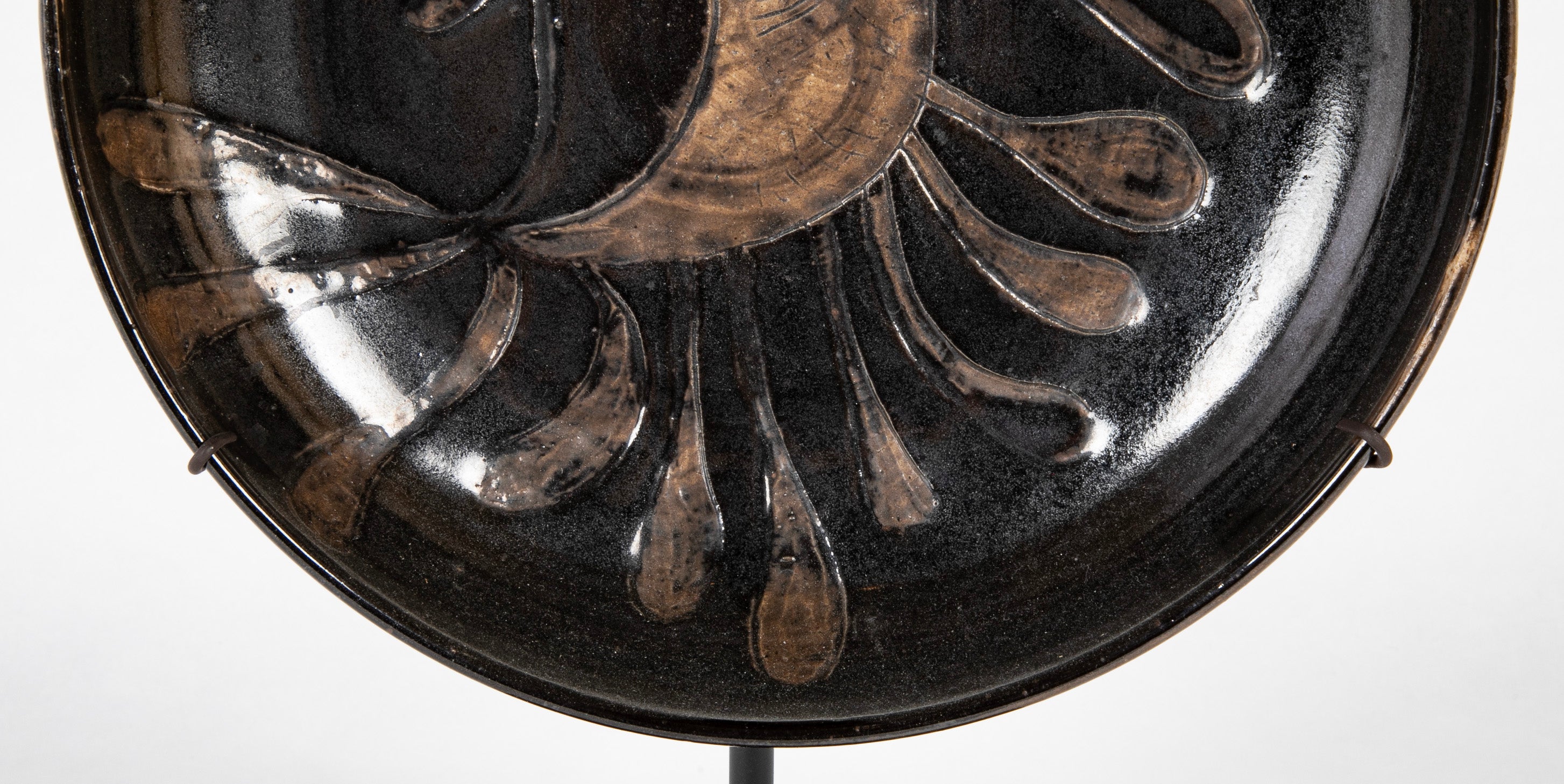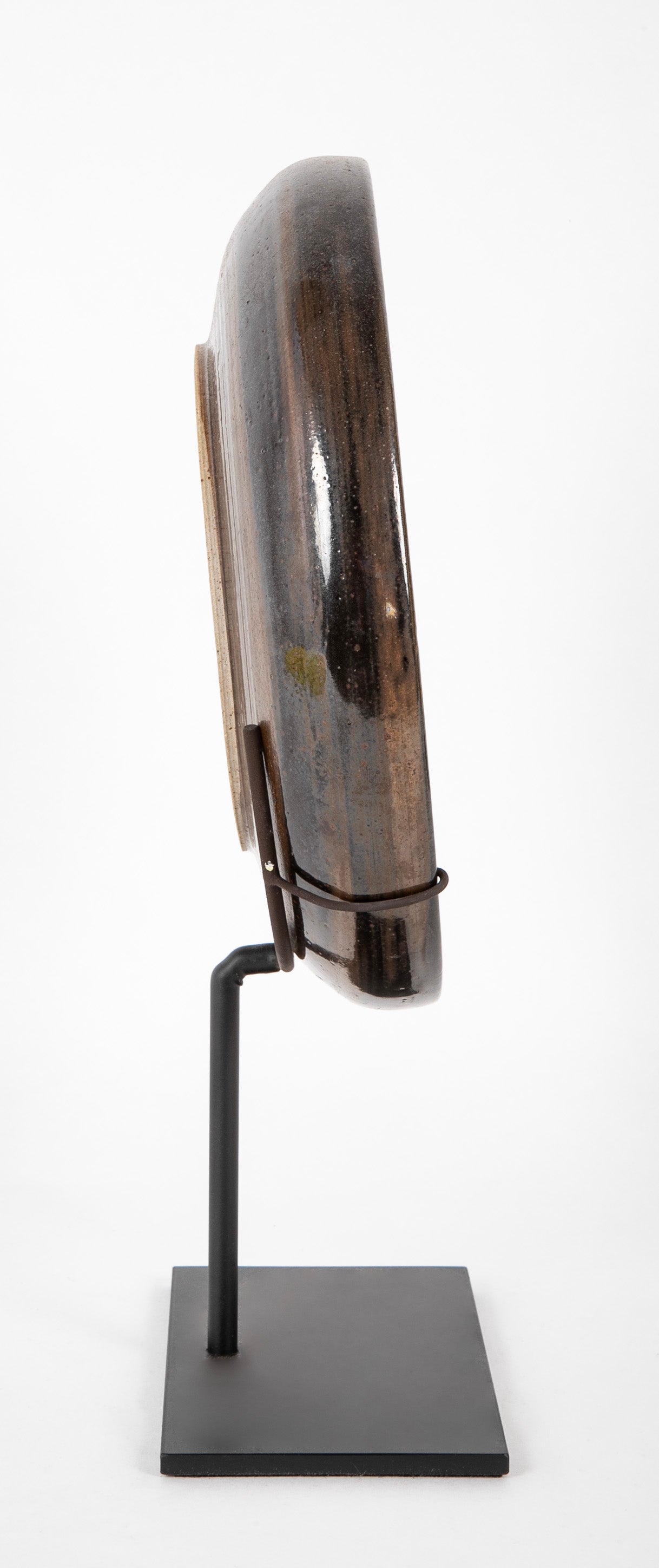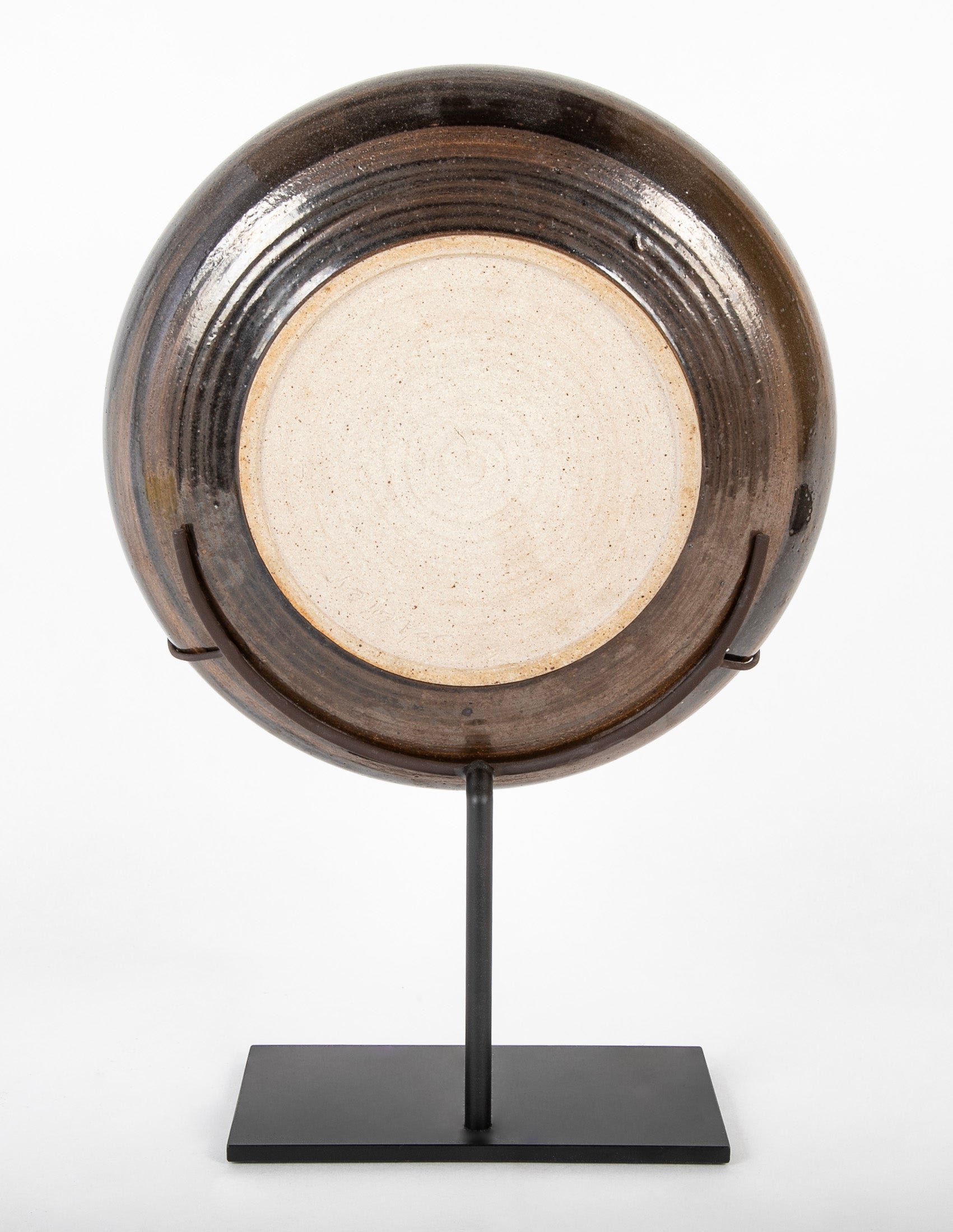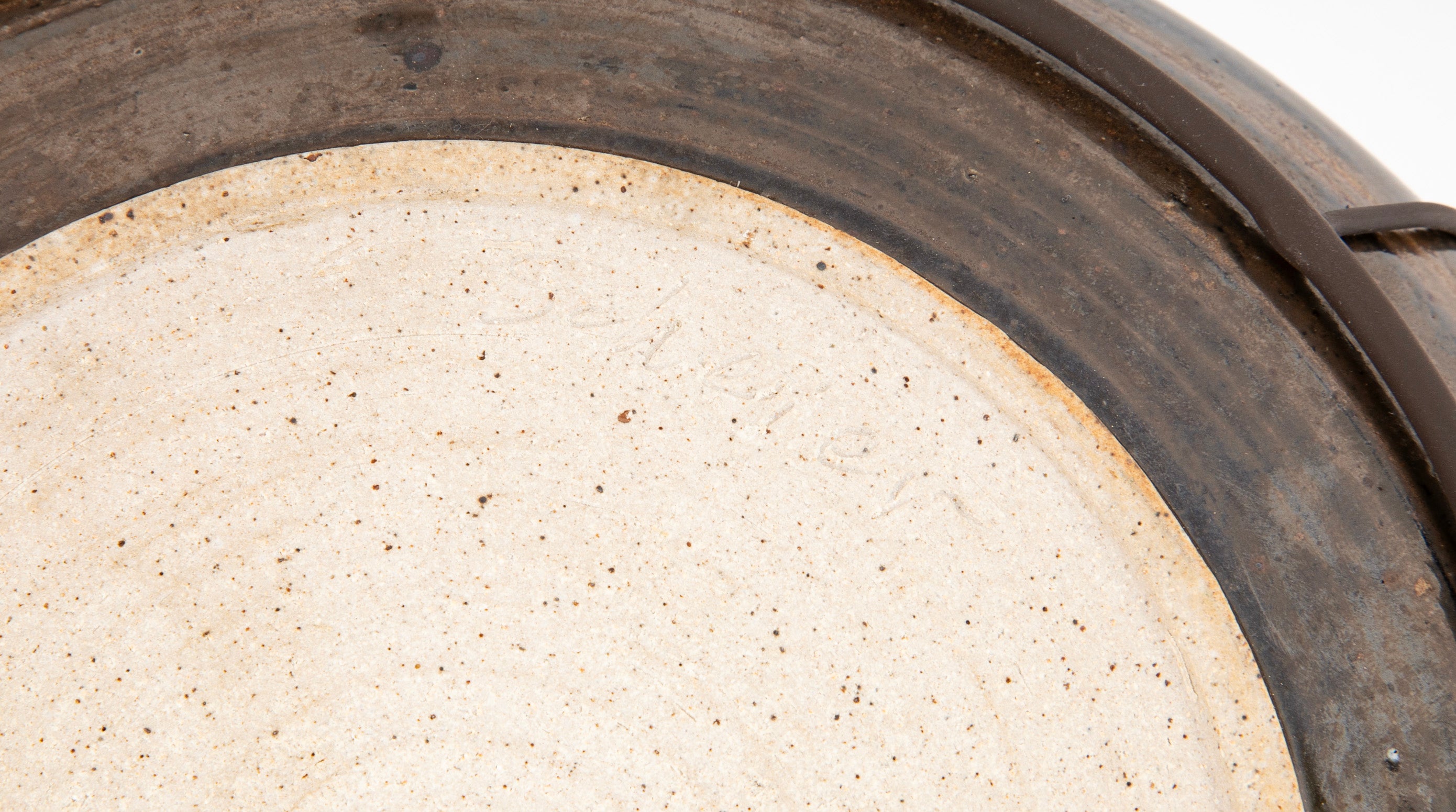 Nicholas Savard
Stoneware Plate by Edwin & Mary Scheier
Stoneware "Owl" plate by Edwin & Mary Scheier now on Modern stand.  Signed.  Circa 1965.
15.25" h ( on stand )  x  10.25" diameter
A bit about Edwin and Mary Sheier They were married on August 19, 1937, eventually resigned their posts with the WPA, and after a period as itinerant puppeteers, established a long-term partnership as fine ceramicists. As the Scheiers learned to collaborate, with Edwin's sculptural work being bonded to Mary's thrown works, their reputations grew. They received an offer to take positions at the University of New Hampshire, where Mary became Artist-in-Residence. The couple taught there for over 20 years before moving to Mexico to study Oaxacan Indian arts and crafts.
During the summer of 1945, the Scheiers were invited to travel to Puerto Rico to train ceramic arts students, for a small pottery that the Puerto Rican government intended to establish. The Scheiers visited briefly, after which an administrator of the Puerto Rico Industrial Development Company, or PRIDECO, traveled in America with Edwin, learning more about the ceramics industry. The Scheiers spent most of the 1960s in Oaxaca.[4] They examined, studied, and learned the techniques of the Zapotec peoples in weaving, painting, sculpture, and pottery. Many of Edwin's themes are enhanced in these mediums by the play of positive and negative space.