---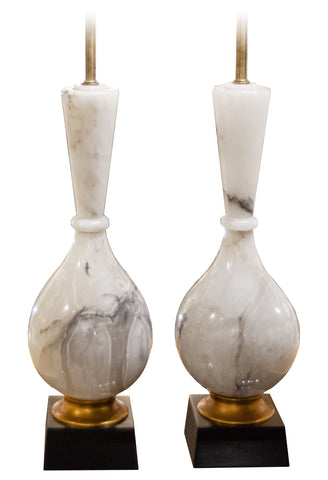 Flessas Design
Substantial Alabaster, Giltwood and Lacquer Table Lamps by Marbro
$6,250.00
Call For Location | 203-325-8070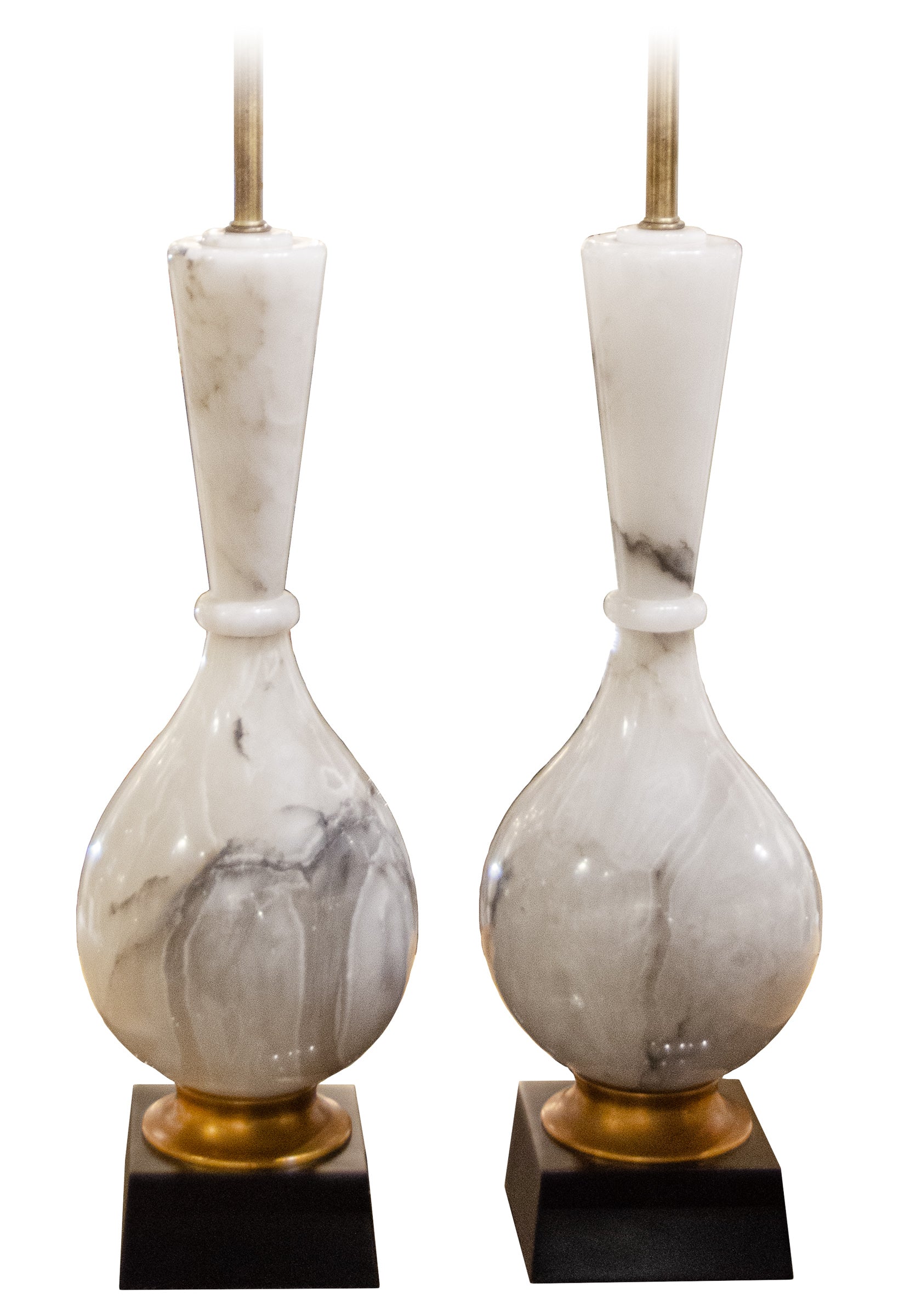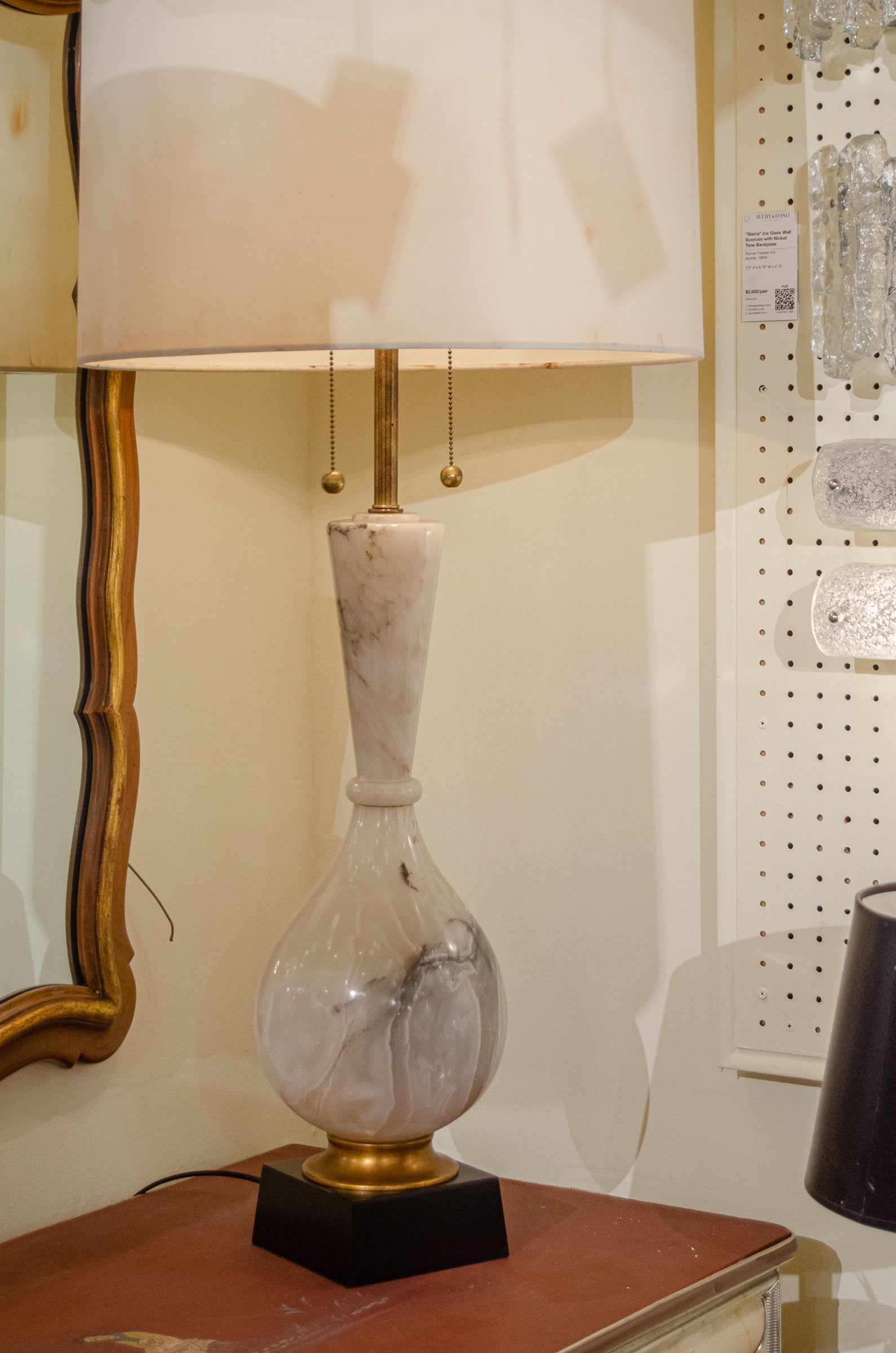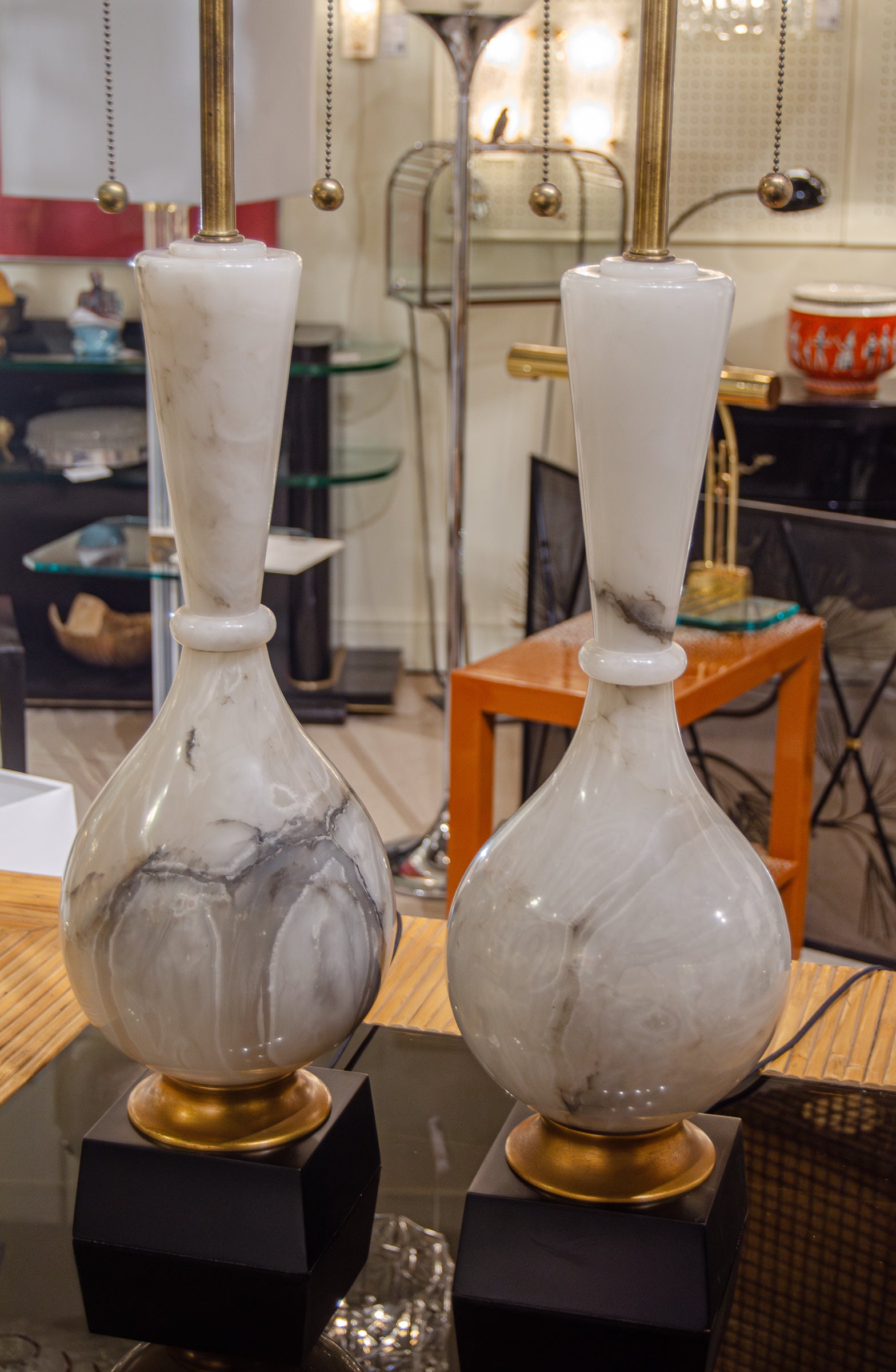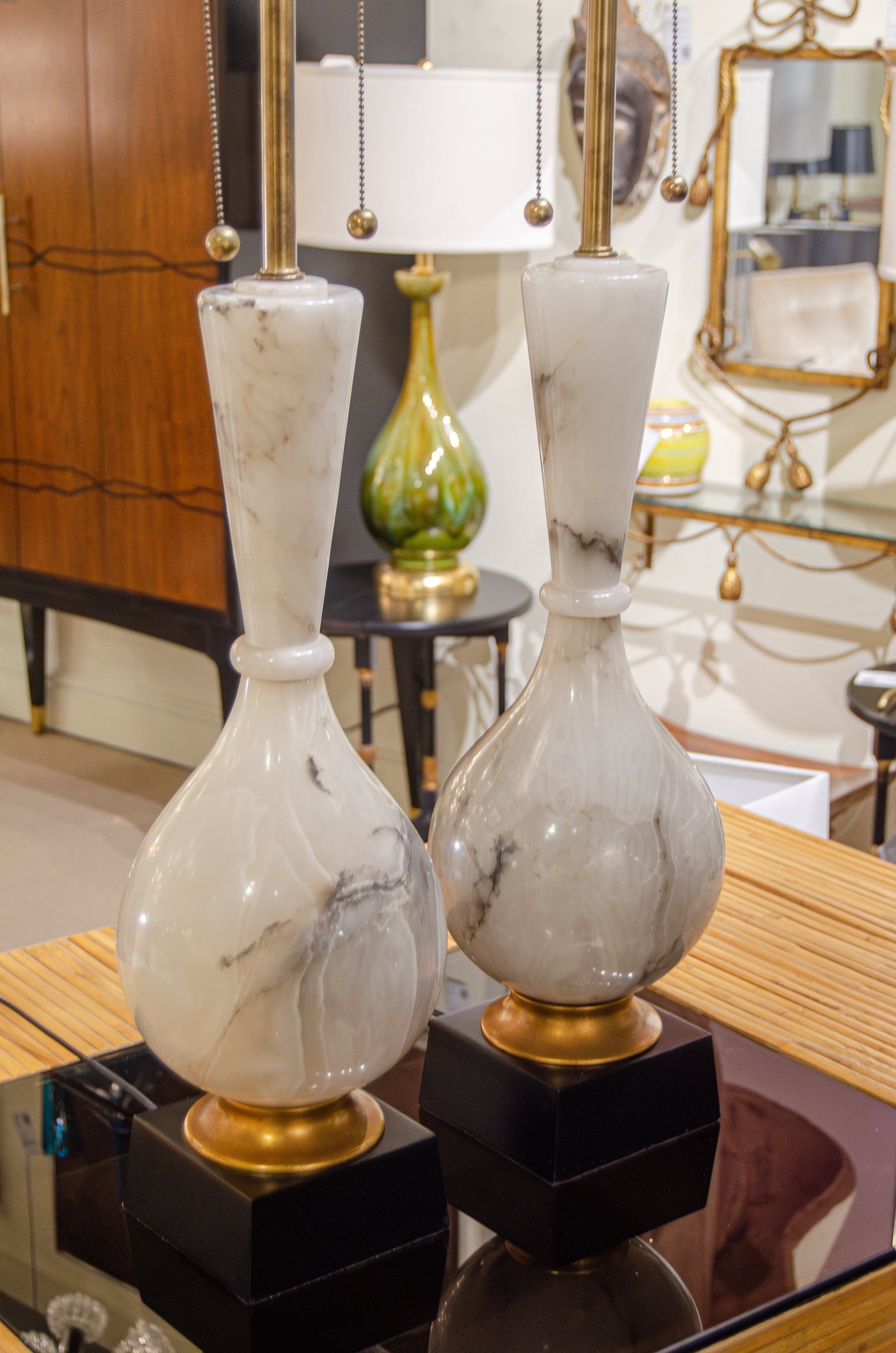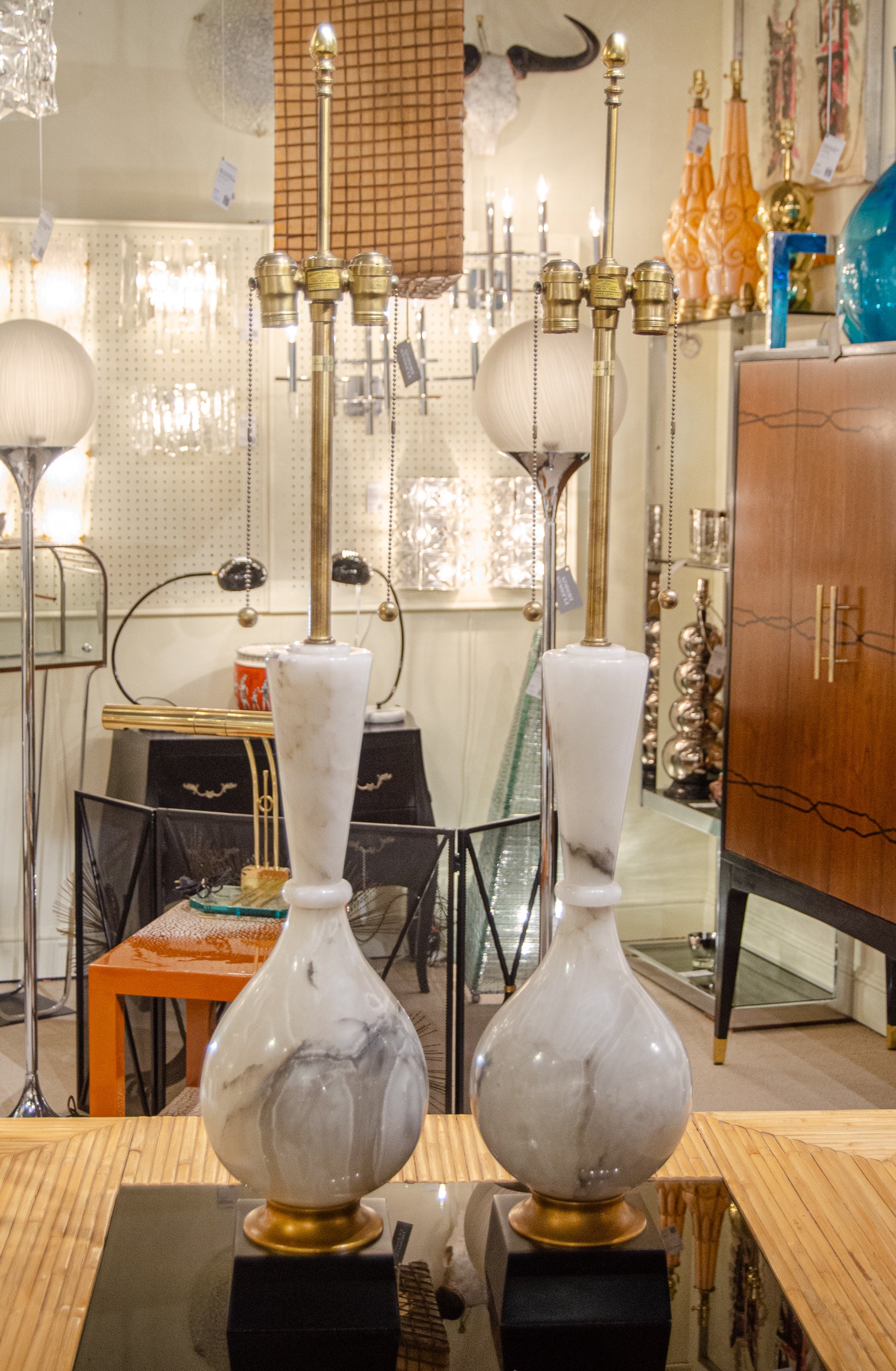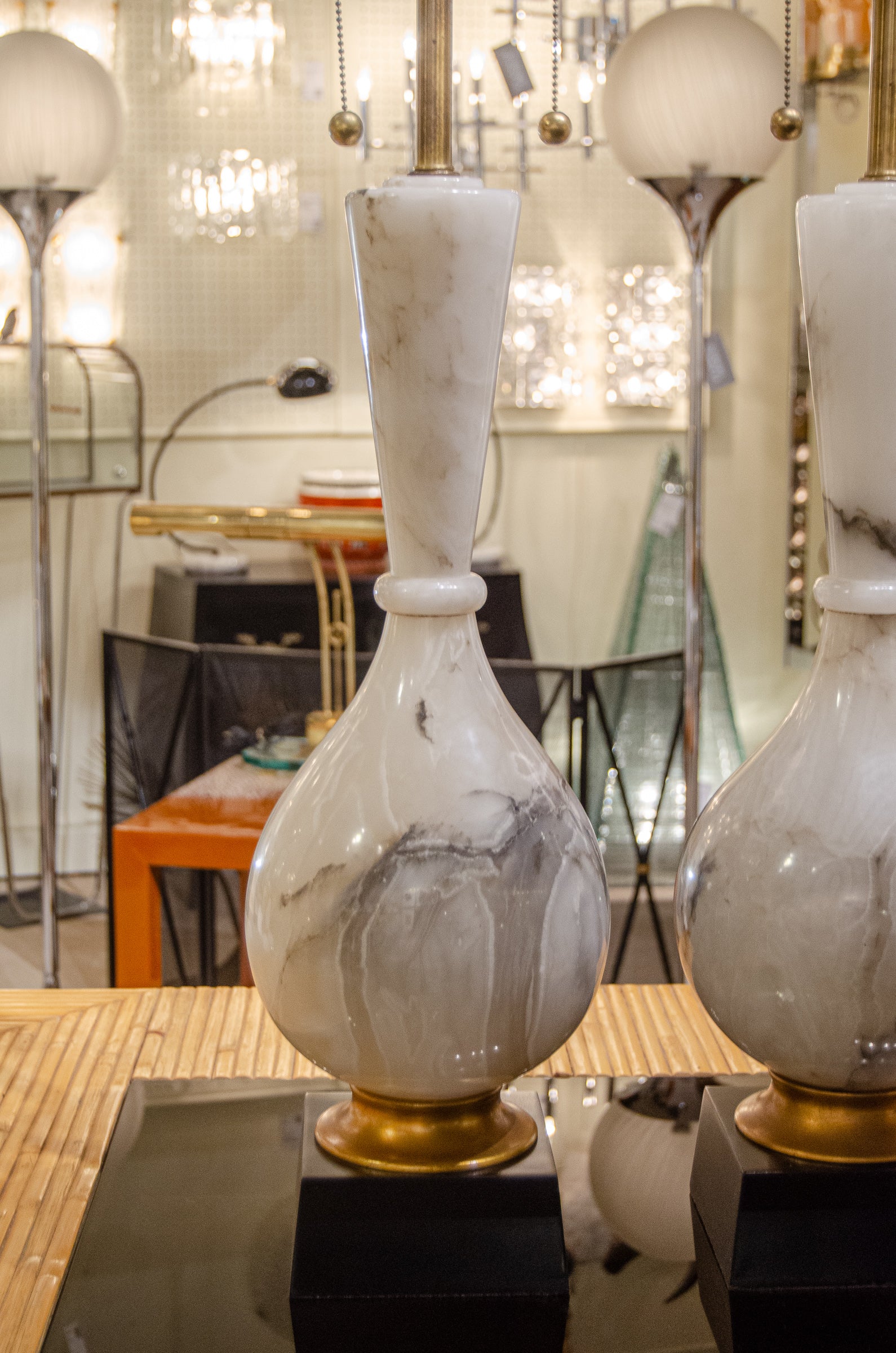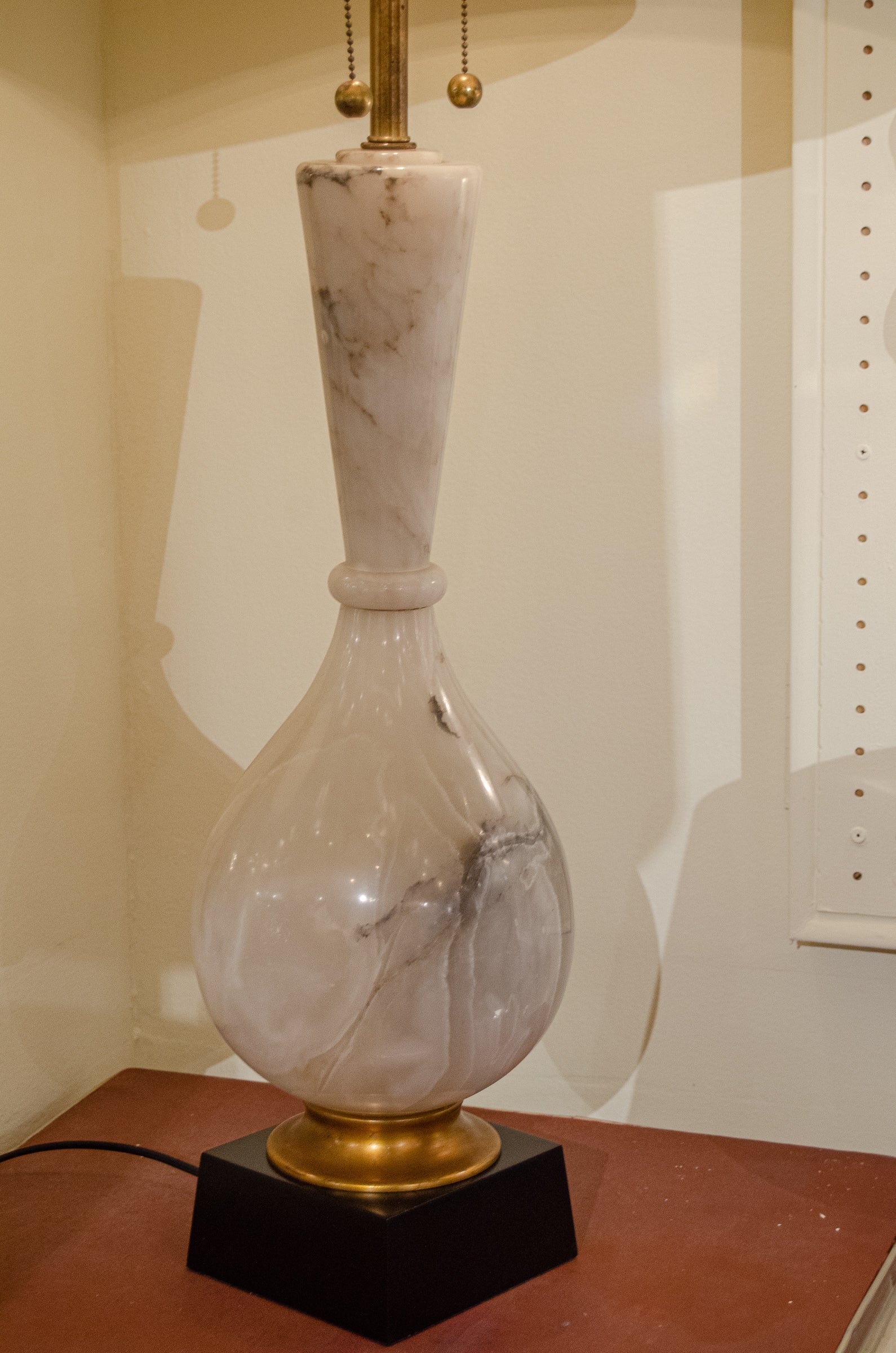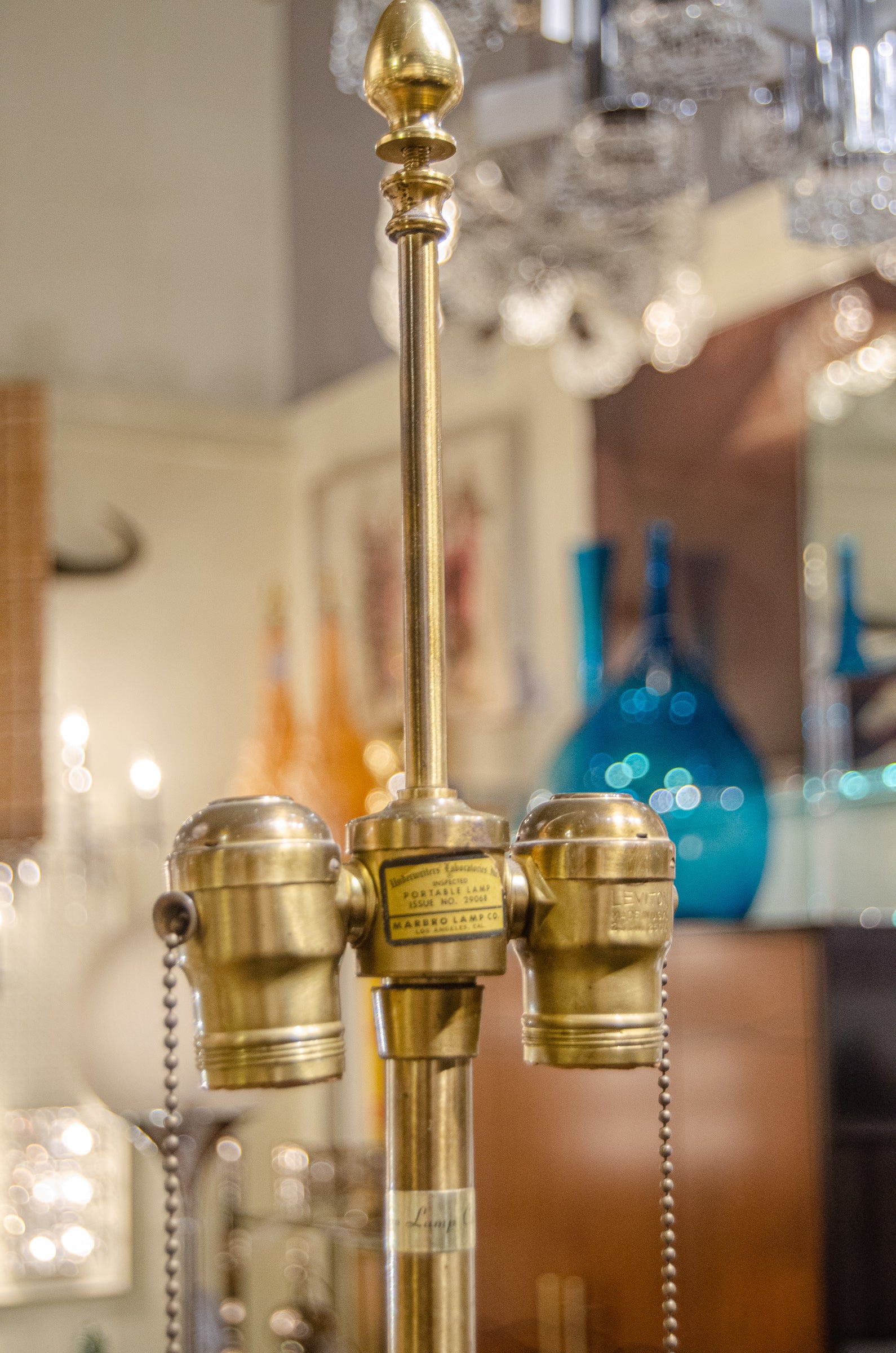 Flessas Design
Substantial Alabaster, Giltwood and Lacquer Table Lamps by Marbro
Substantial polished alabaster, giltwood and lacquer table lamps by Marbro Lamp Company.  H
eavy curved bodies with an unusual streamlined contour. Mounted on gilt wood and black lacquered bases, with original brass finials.  Circa 1940's.
Original dual bulb lamp clusters with individual pull chains, new wiring. Takes 2 medium base bulbs each.
Includes original shades and top diffusers (with stains) - measuring 18x19x15.
Measurements given are to top of finial - fixed height. Base measures 5.75" square.