---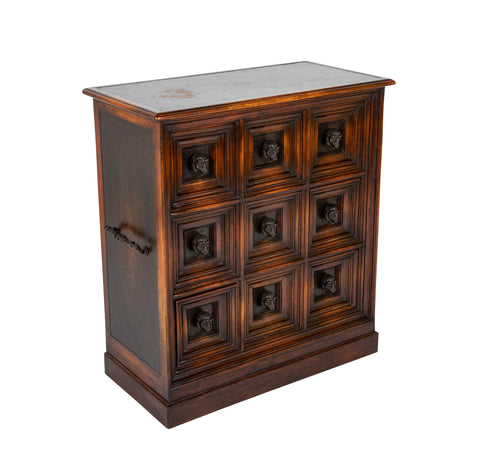 John J. Gredler Works of Art
Theodore Alexander Humorous Chest of Nine Drawers with Bronze Monkey Head Pulls
$4,800.00
Call For Location | 203-325-8070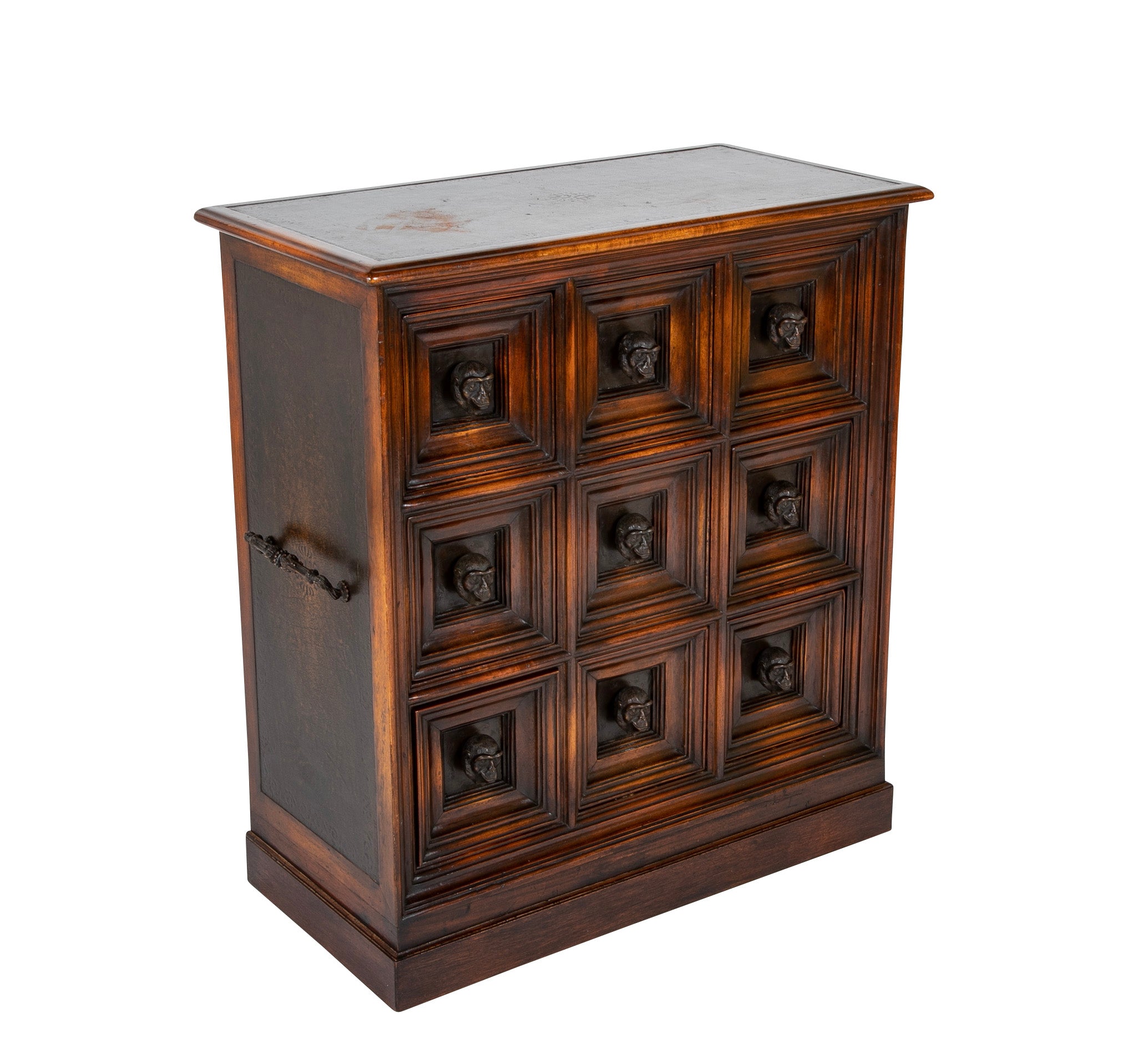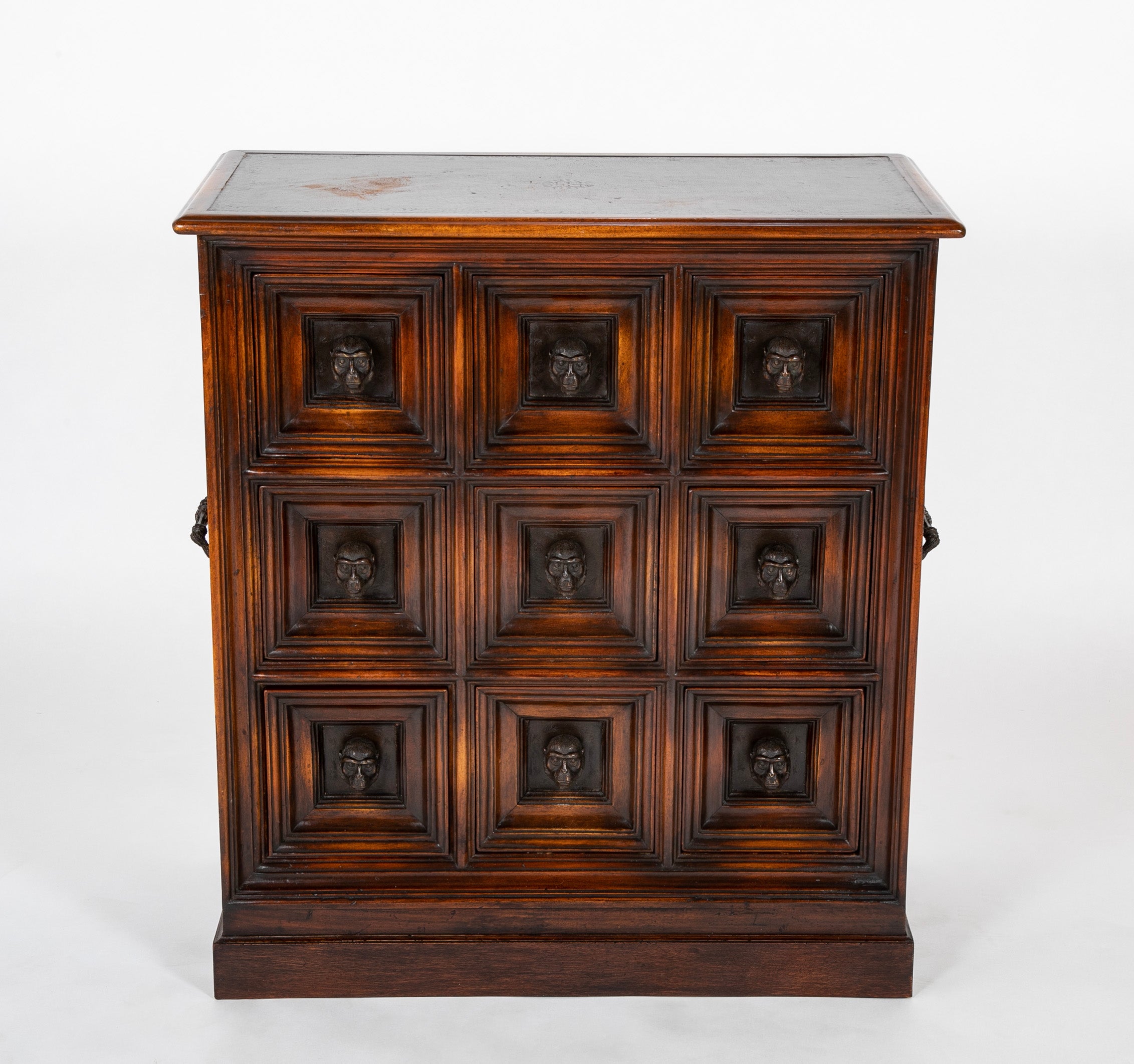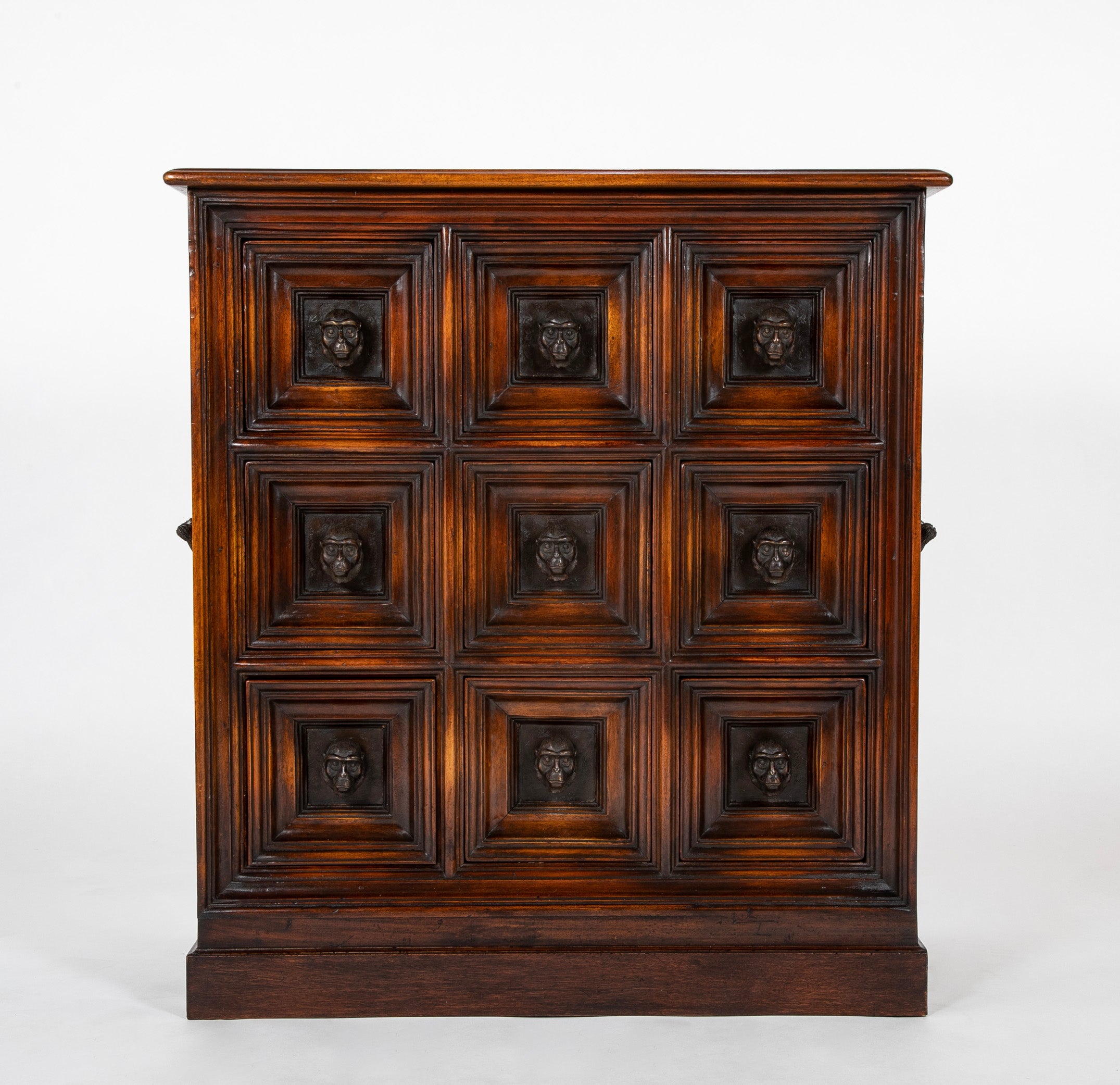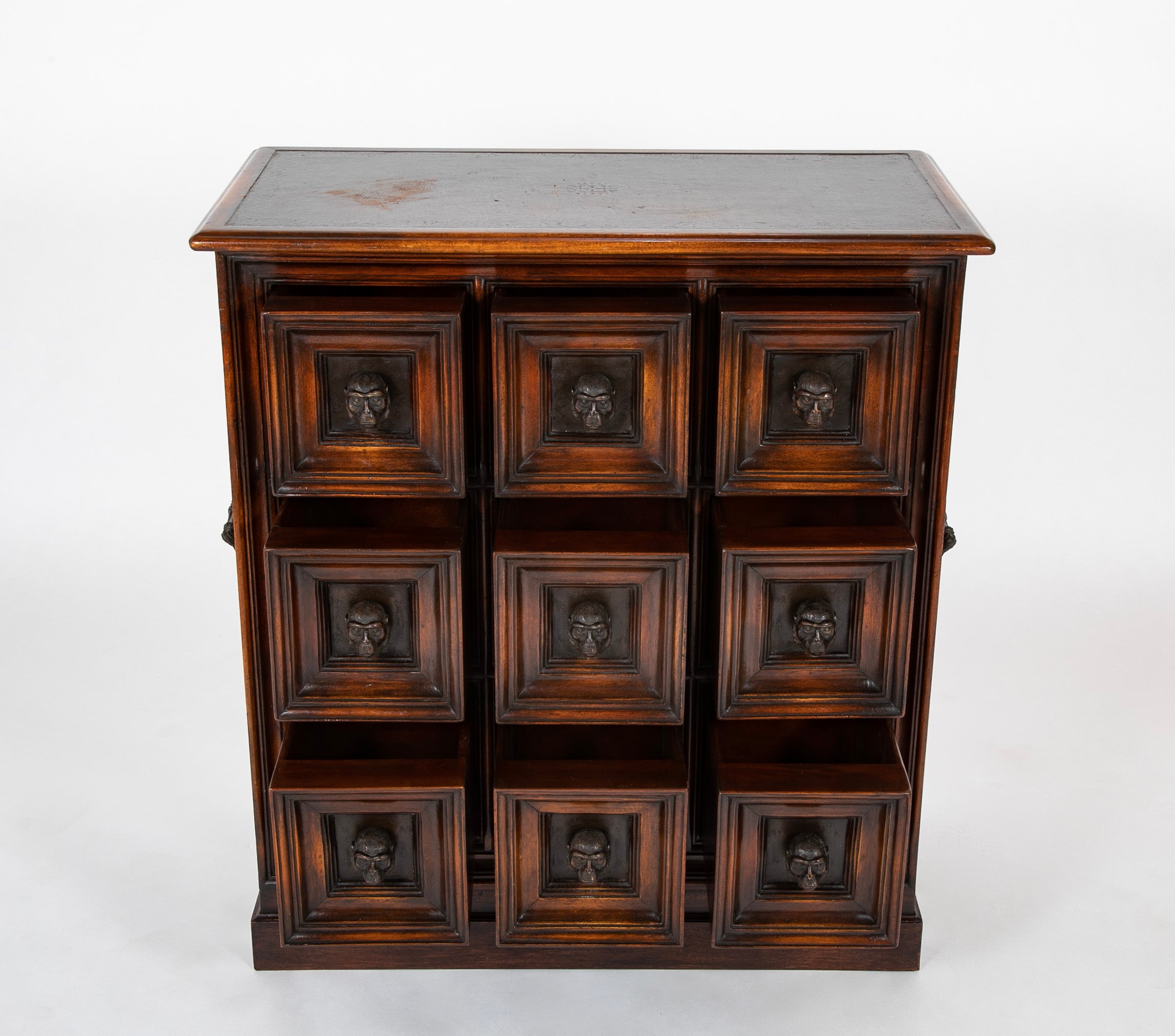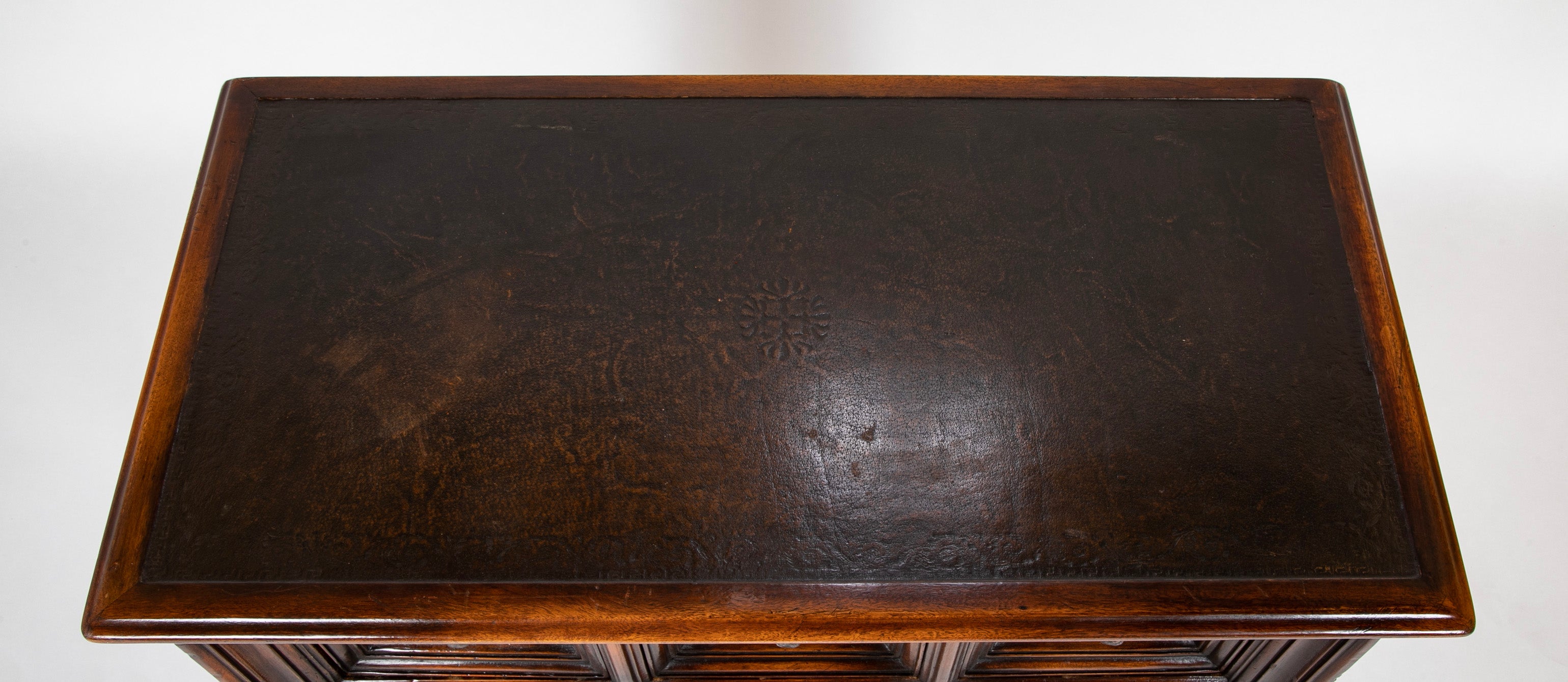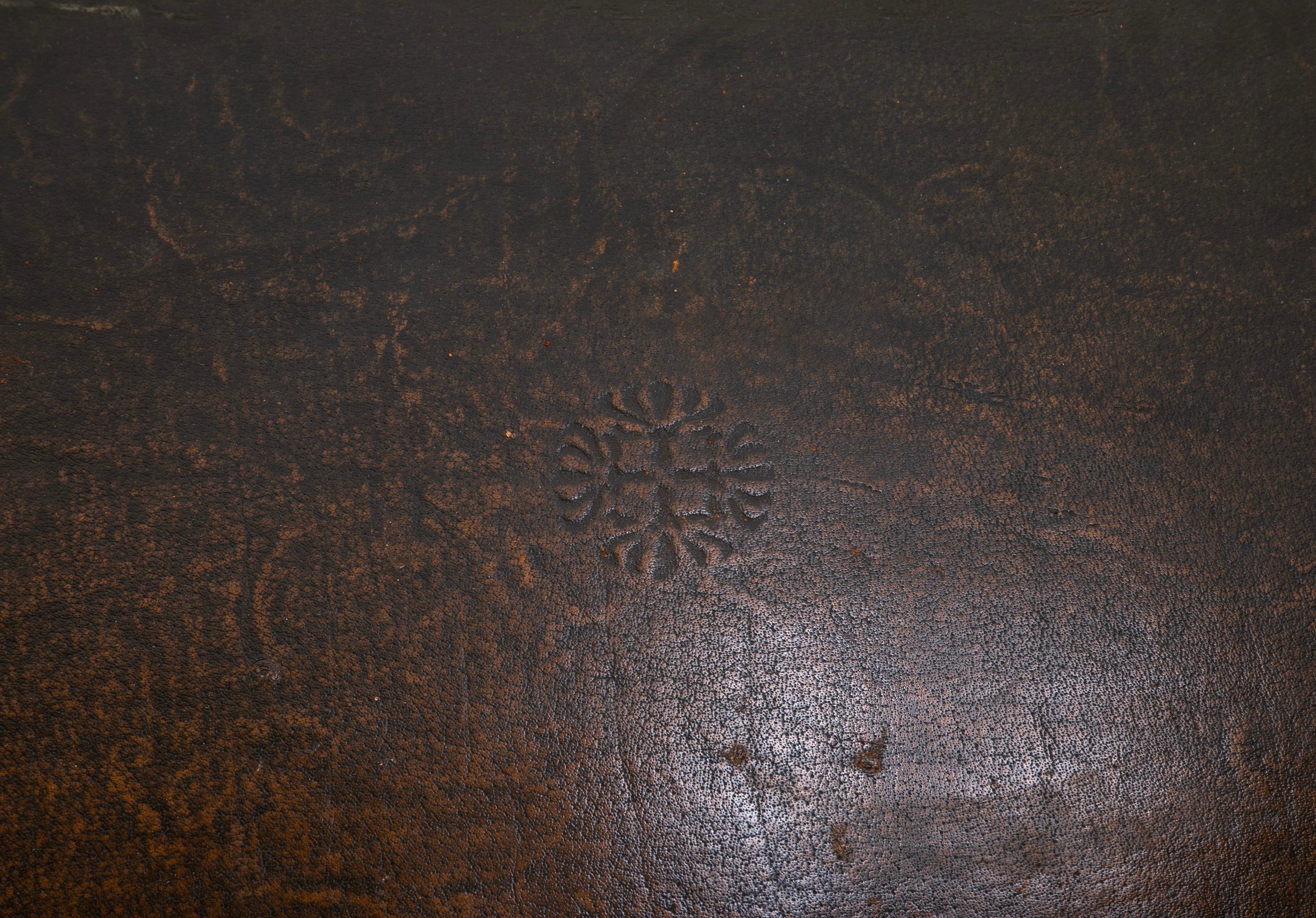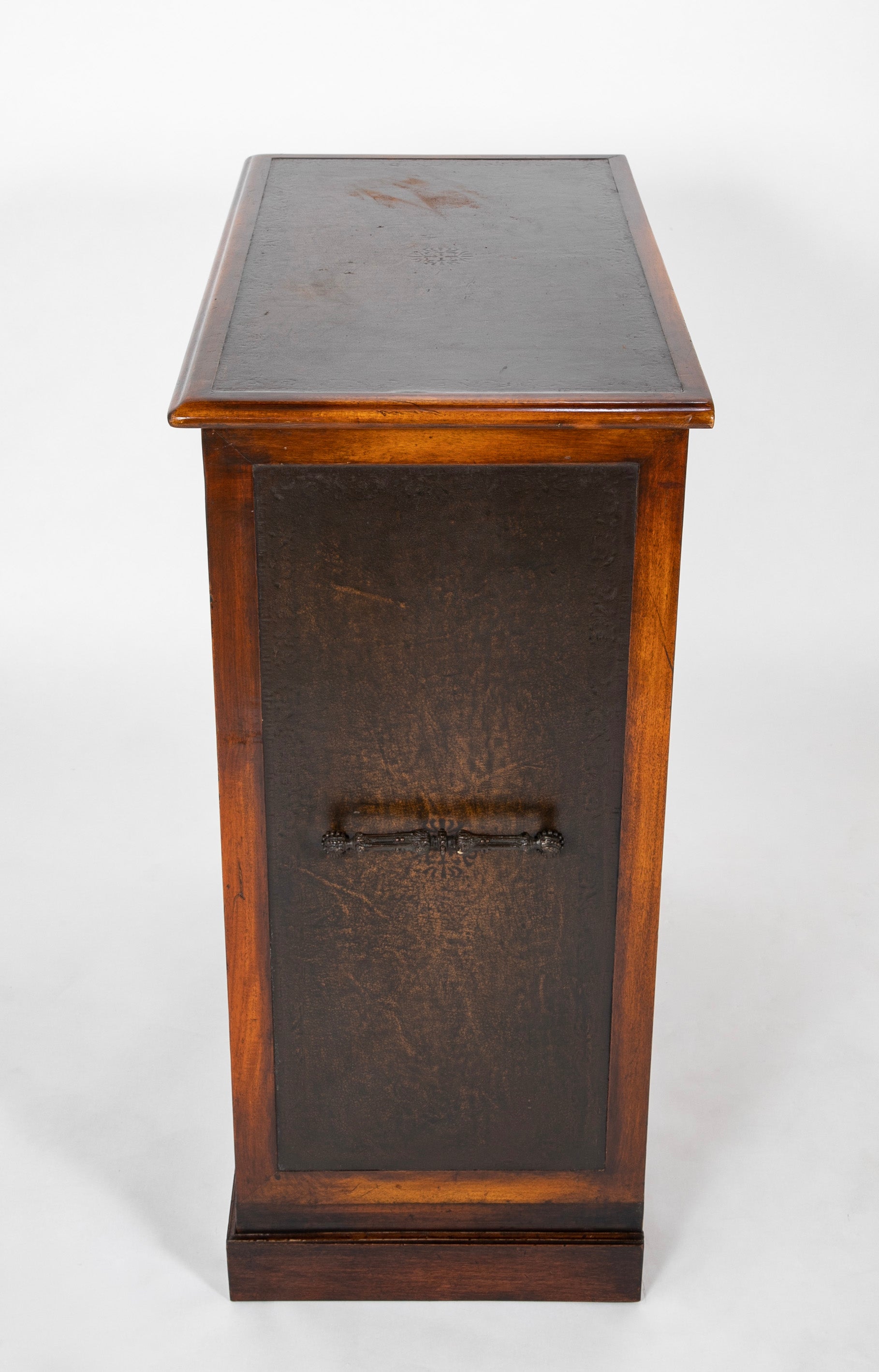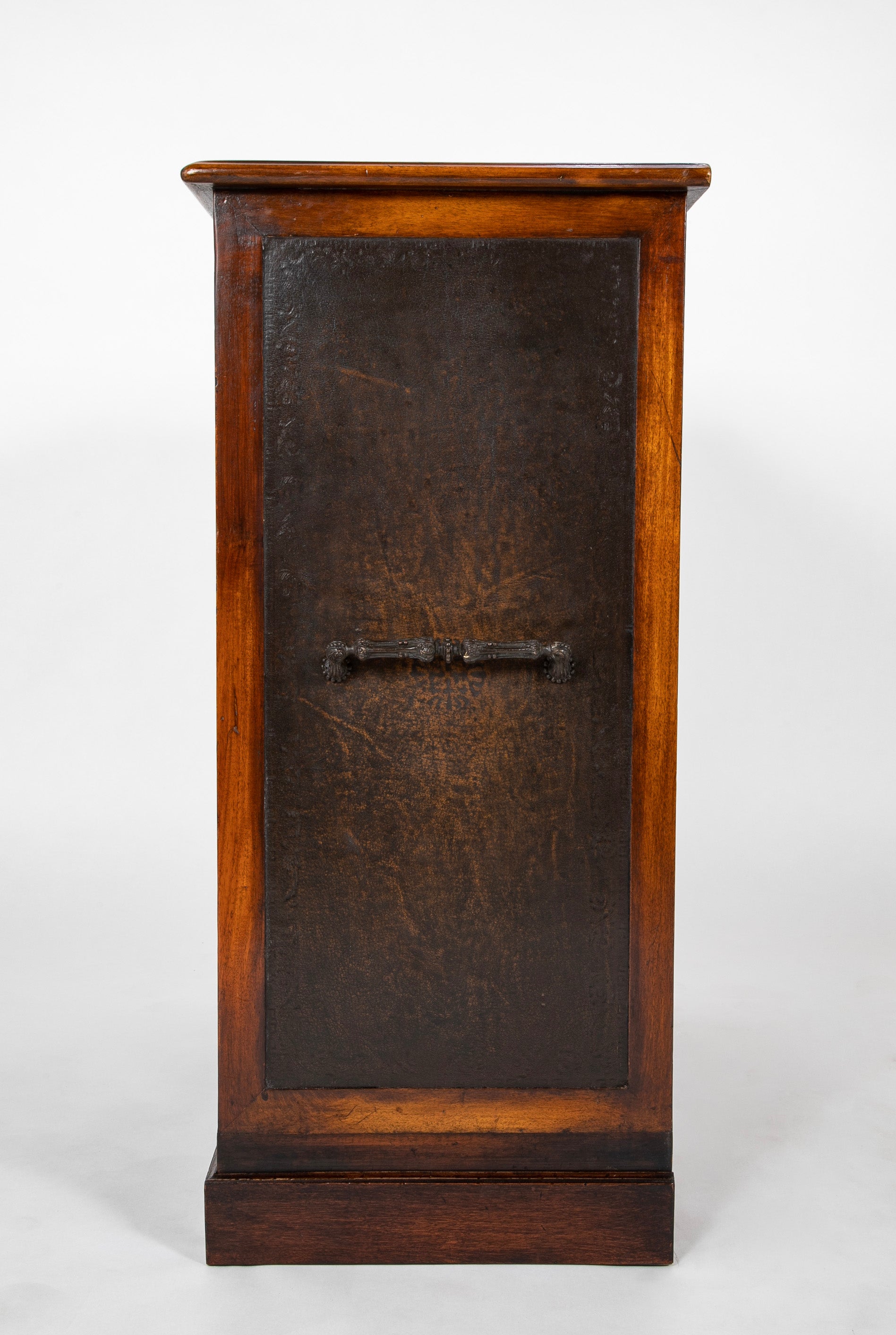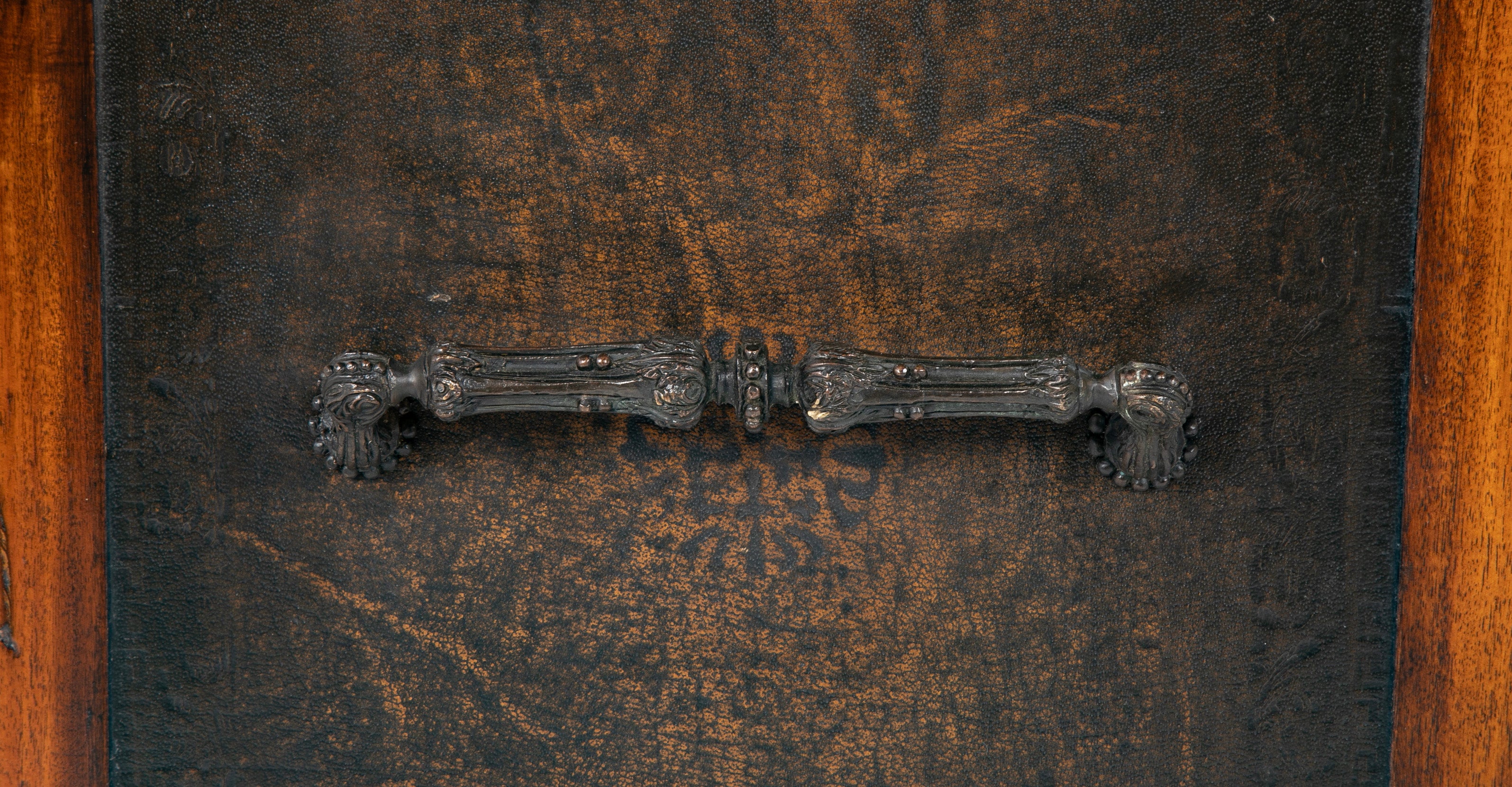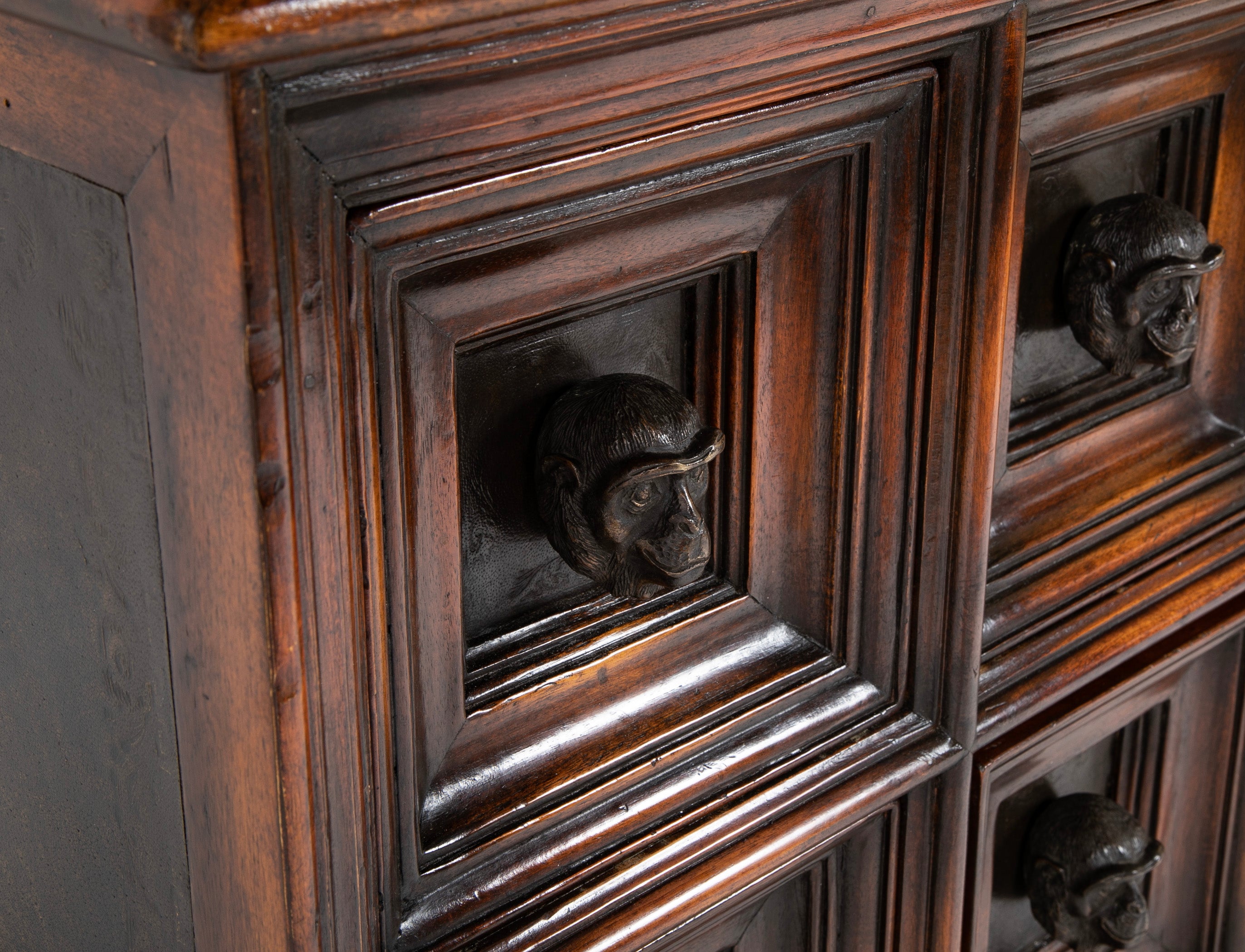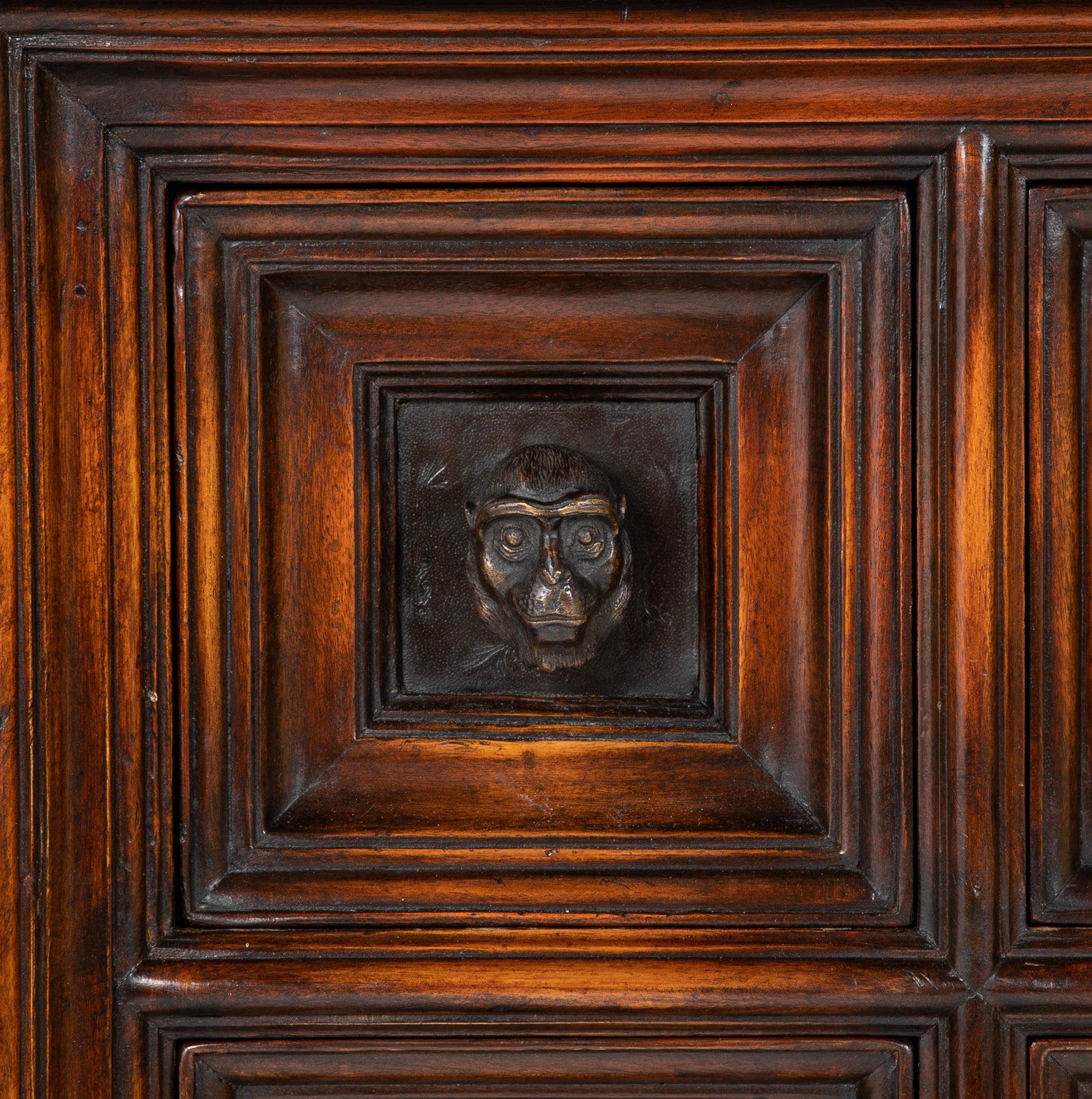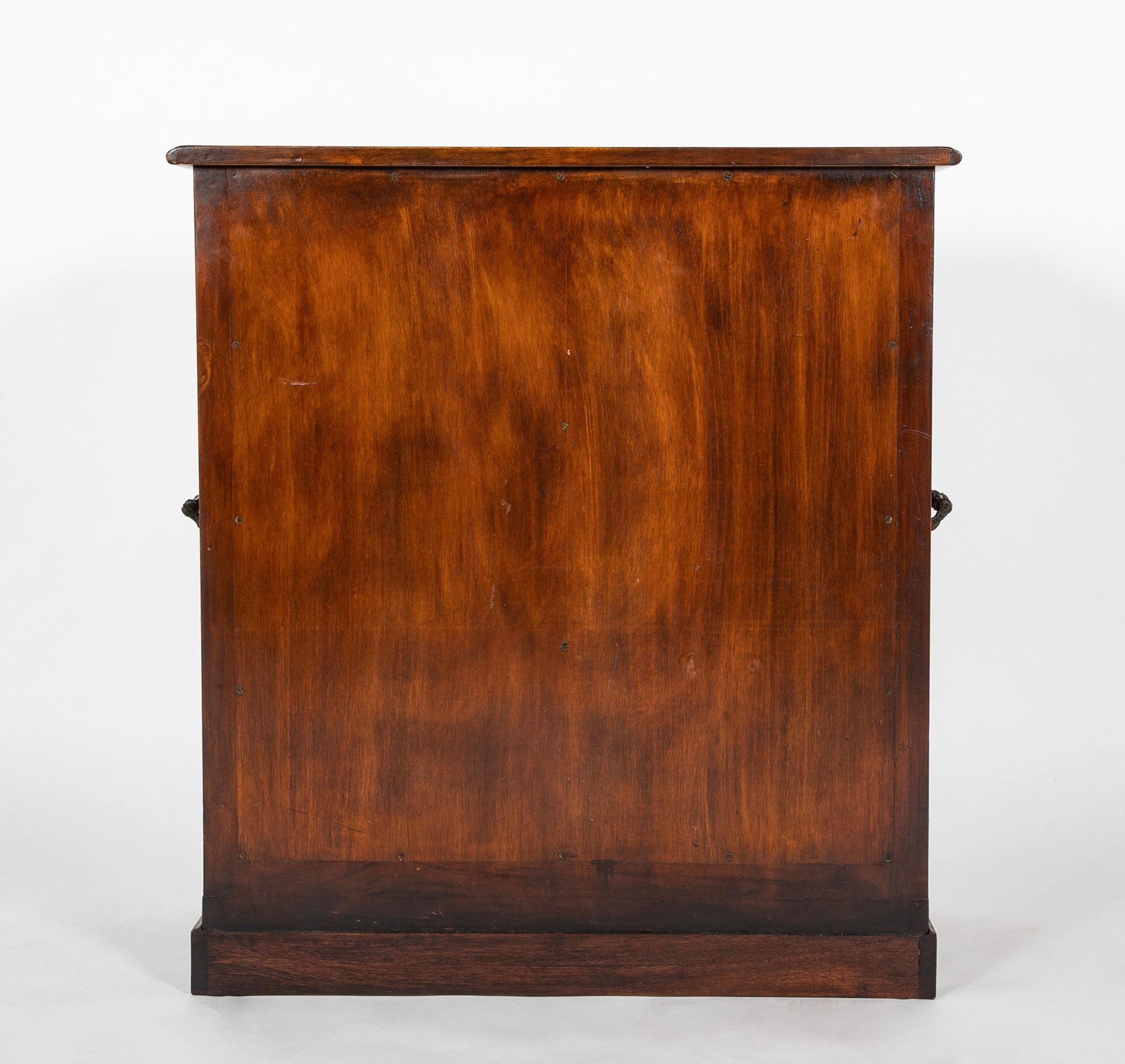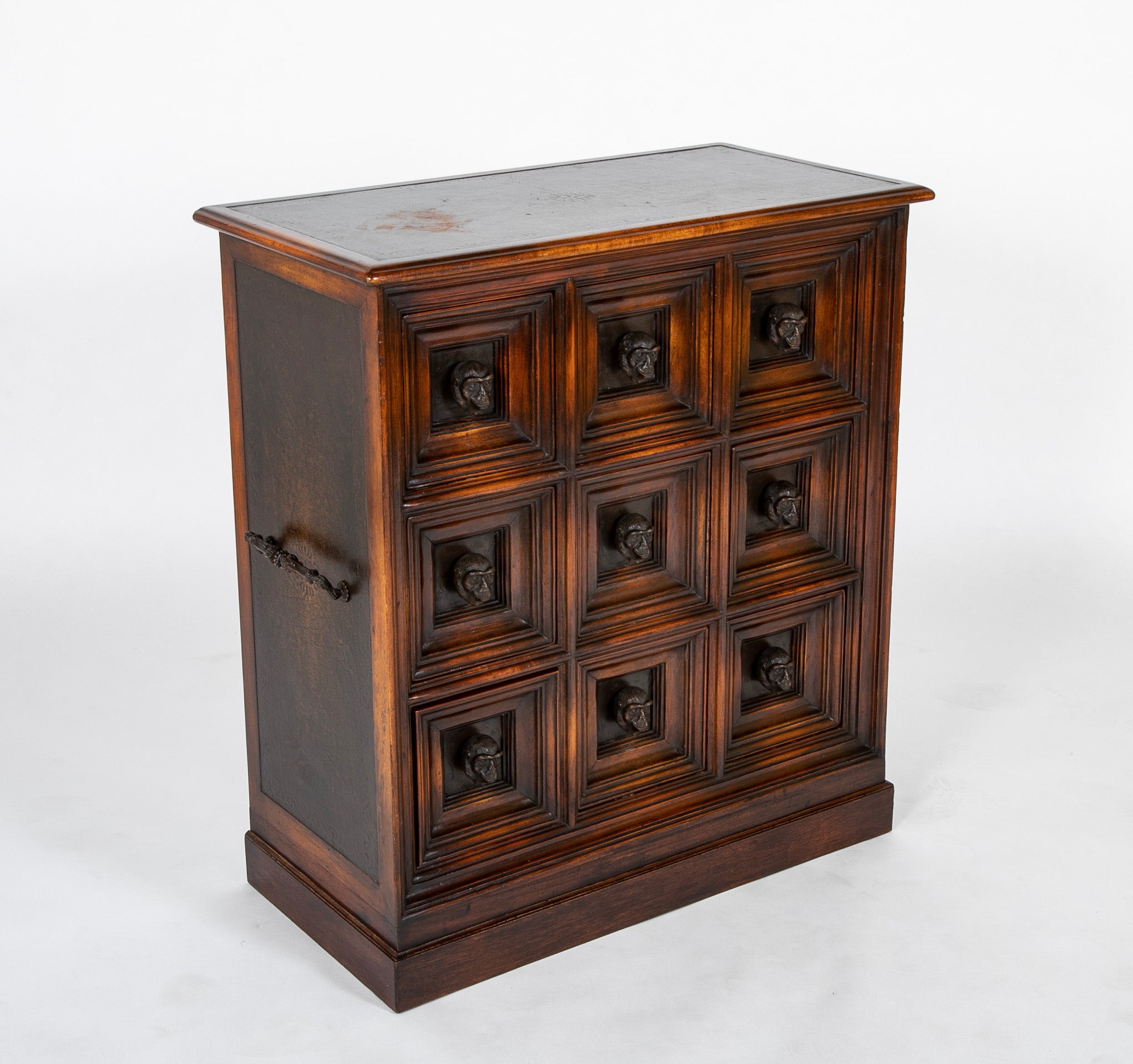 John J. Gredler Works of Art
Theodore Alexander Humorous Chest of Nine Drawers with Bronze Monkey Head Pulls
 An amusing leather panel chest on stand, with nine bronze monkey head handled drawers, by Theodore Alexander, after the original 19th century Italian. This is a real conversation piece, amusing, whimsical, and also a beautifully made solid credenza with a great patina. A very successful combination of traditional, the rich dark patina, the tooled leather inset panels, and the irreverent. Those monkey heads really make a statement !   Circa 1980's.
36" h  x  32.5" w  x  16.5" d   
Additions or alterations made to the original: The original had an elaborate, rather awkward, metal base, this one has a much cleaner walnut plinth base.